10 Nonprofits that Received the Most Donations in 2020
This giving season, as you choose which organizations will receive your generous donations of money, items, or time, the choices can feel overwhelming. We are highlighting 10 organizations that have received the most donations so far in 2020.
Consider researching these organizations, or visit the GreatNonprofits homepage to search for causes in your area.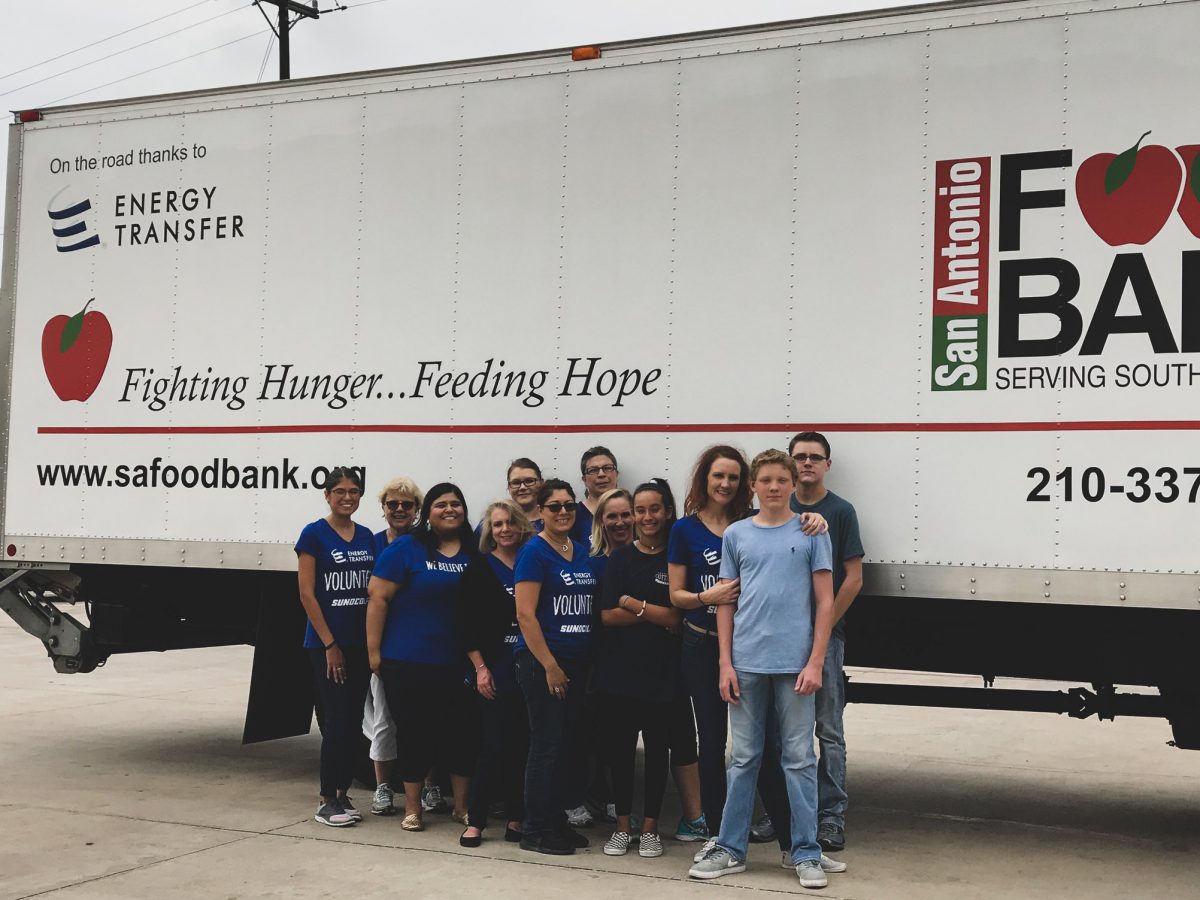 San Antonio, TX
The San Antonio Food Bank has been in operation since 1980, serving counties throughout Southwest Texas. Their food services help more than 58,000 food insecure individuals in 16 counties each throughout the state.
The San Antonio Food Bank also believes in giving clients the ability to move toward self-sufficiency. That's why the organization also offers job assistance, training, and other services for individuals and families.
The SAFB is dedicated to serving the needs of many. Its commitment, dedication, and focus are unmatched. Each member of the staff displays authenticity and understands the overall vision and mission. A top-notch organization and one I am proud to be a part of. –aleek31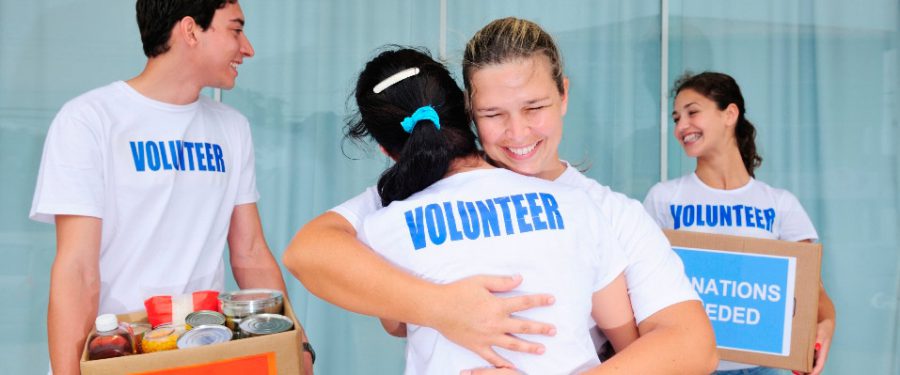 Redwood Shores, CA
Our very own GreatNonprofits works to connect organizations throughout the world with donors, volunteers, and professionals who can help move their missions forward.
We currently have 1.8 million organizations listed on our website, with more than 25,000 nonprofits regularly reviewed. Some 1.2 million people visit our website each year, looking for more information about nonprofits in their area, or organizations that match their personal values.
People want to help others, and that often means getting involved somehow with nonprofits. We want to find effective ones and avoid the questionable ones.

It helps to find user reviews of nonprofits.

This review is self-referential, in part, to get the word out better. GreatNonprofits does a really useful and good job, and more people need to hear about it. –craig newmark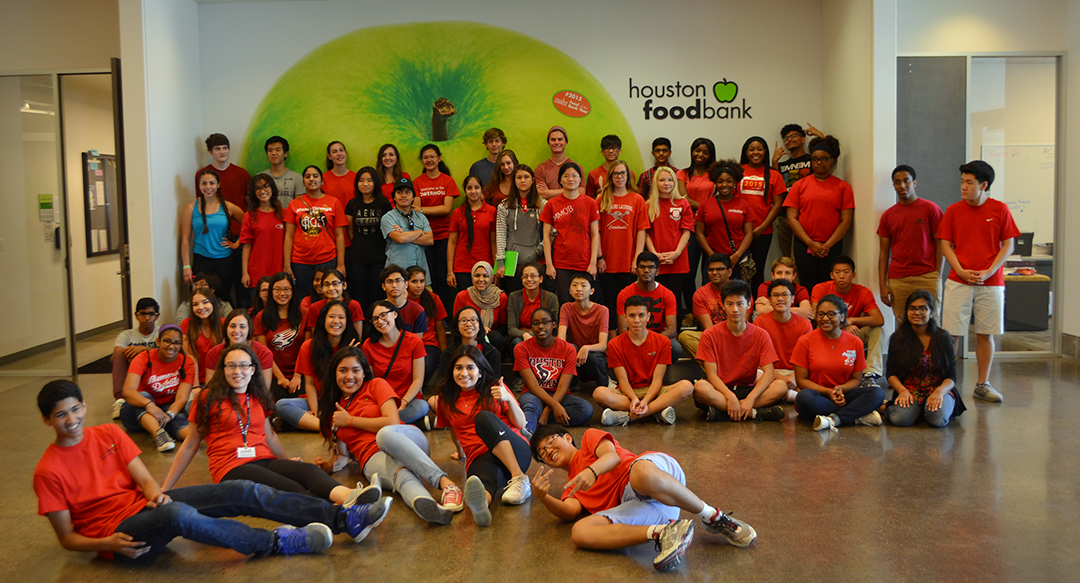 Houston, TX
The Houston Food Bank is working to end both hunger and food waste across Southeast Texas. The organization spearheads a variety of programs designed to both serve the needy in the community and educate citizens about food waste. This organization impacts hundreds of thousands of people in 18 Texas counties.
Each year, the program serves more than 122 million meals through its programs in various locations in and around Houston.
Far and away, the Houston Food Bank is my favorite charity.

They achieve so much, for so many, in terms of distributing food to other organizations that then put the food in the hands of those most in need.

The amount of food each dollar donated puts on the table is amazing. –Richard S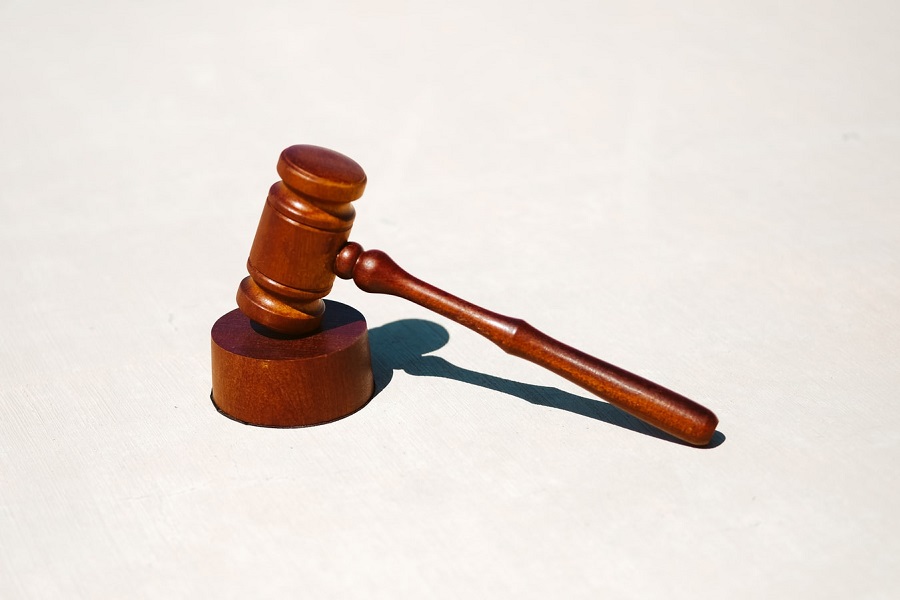 Montgomery, AL
The SPLC works to promote equality in the justice system and all aspects of life. Advocates and attorneys represent victims of hate crimes and discrimination. In addition, they defend clients from marginalized communities who face unfair and unreasonable legal repercussions.
In addition to representing the most vulnerable populations, the SPLC also promotes education and advocacy in communities nationwide. The SPLC is working to create a more equitable society for all citizens.
I've contributed since 1975 and think this organization is one of the most effective civil rights organizations around. It goes directly after hate organizations as well as teaching tolerance. –Brian Ternoey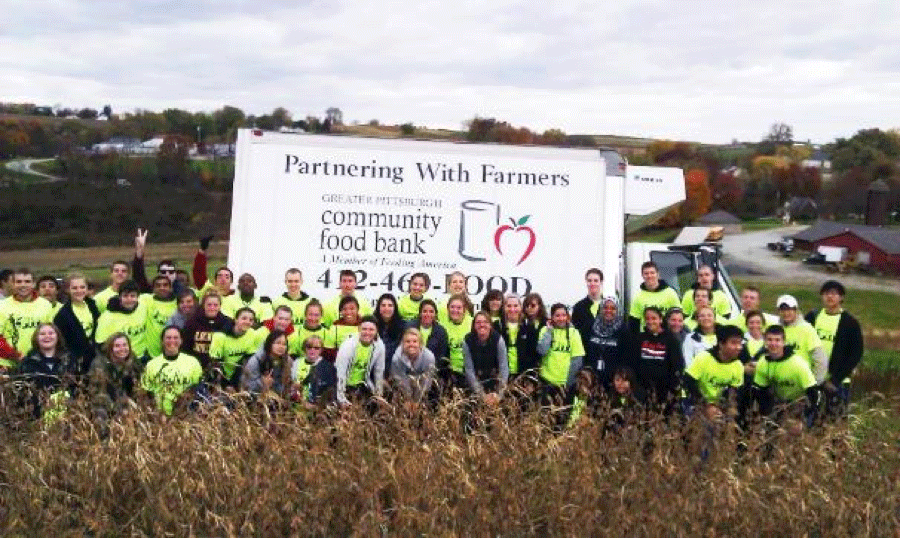 Duquesne, PA
As a part of Feeding America, the Greater Pittsburgh Community Food Bank serves clients in 11 counties throughout southwestern Pennsylvania. The nonprofit provides necessary food and other items to help families who are facing food insecurity.
Poverty is a growing concern in Pennsylvania. There are an increasing number of employed people utilizing the food bank and its services. With local donations of food, money, and volunteer time, the organization can serve even more people.
I am so proud that such a phenomenal nonprofit organization exists in my city. The Greater Pittsburgh Community Food Bank services so many people and increases their quality of life. Accessibility to food is so important, and the food bank makes this happen, treating their members with dignity and respect! –Suzanne Schnur F.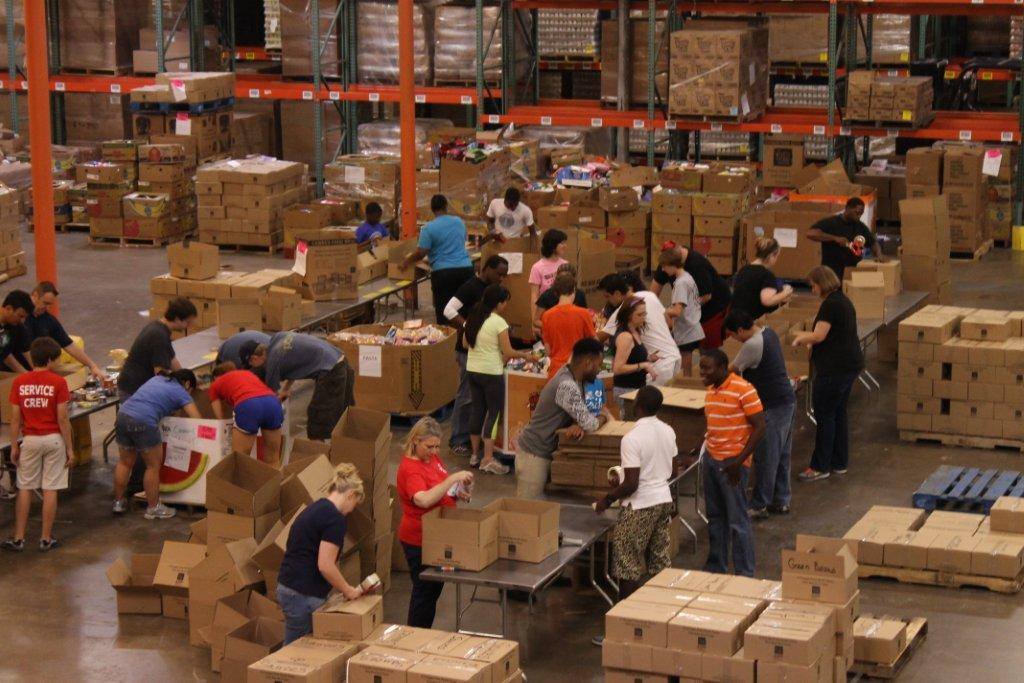 Dallas, TX
Founded in 1982, the North Texas Food Bank has been fighting hunger for decades. Currently, they serve individuals and families in 13 counties, working with more than 200 partner organizations to provide nutritious meals to those in need.
This organization not only provides food to those facing food insecurity in the community, but they also teach children, adults, and seniors about nutrition and healthy diets. The program responds to disasters as well, providing much-needed food and supplies to victims.
They were very motivating and encouraging during the entire experience. We all felt the true joy of working and laughing hard together for such a great cause. HIGHLY recommend this experience to everyone! –KevDog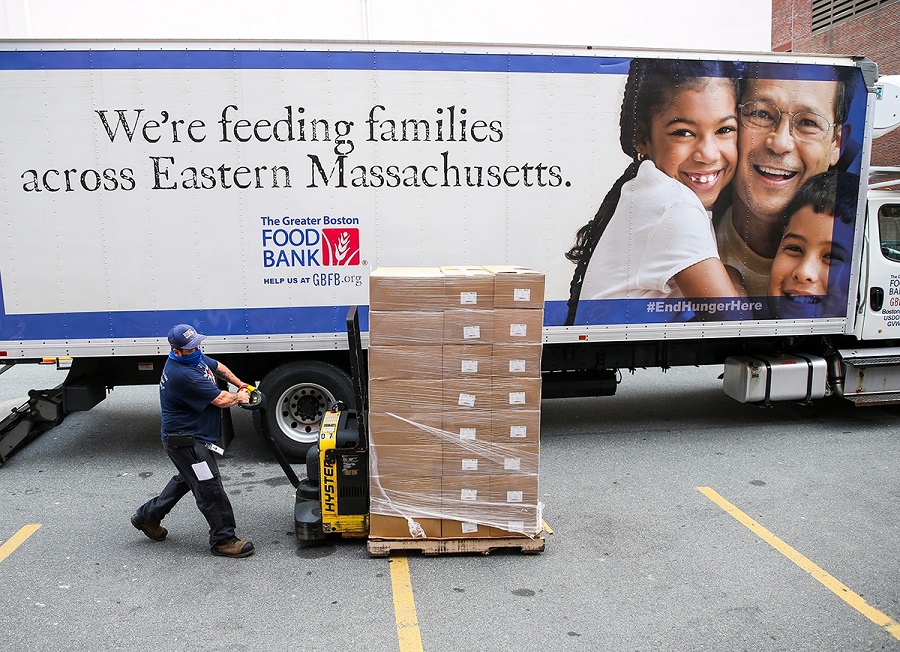 Boston, MA
The Greater Boston Food Bank is facing the problem of food insecurity head-on. The eastern Massachusetts organization finds creative and unique ways to obtain food and distribute it to those facing food insecurity. The program is dedicated to providing nutritious foods to all clients.
Currently, the Greater Boston Food Bank consists of more than 550 hunger relief agencies throughout the area, collectively serving 545,000 people every year.
The Greater Boston Food Bank is wonderfully efficient, using top-notch technology and infrastructure to distribute donated food, and food that would otherwise be wasted, to pantries, shelters, and other food assistance programs throughout eastern Massachusetts. –Columbine P.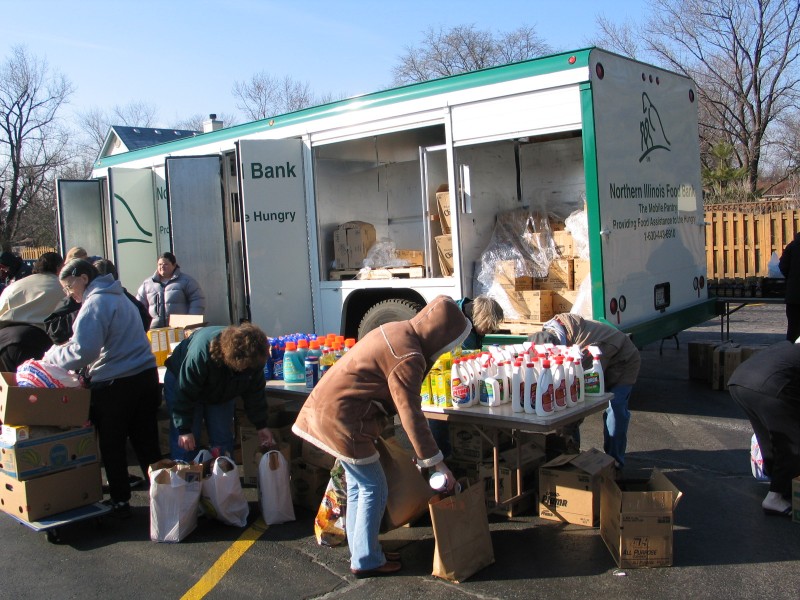 Geneva, IL
The Northern Illinois Food Bank partners with 900 community partners — grocery stores, food service organizations, and private donors — to feed those facing food insecurity. The organization and its partners serve more than 500,000 people across 13 counties annually.
Its mission is to end hunger in northern Illinois not only by providing food, but also by offering support for families and individuals to help them achieve self-sufficiency.
One day, while working at NIFB, a distressed single mother phoned in desperately seeking milk and food for her children. Her spouse had not delivered her support, and she had neither food nor money to feed her children with. She was frantic with the thought of her children going to bed hungry, and she didn't know where to turn. The staff was able to immediately direct her to an agency that could compassionately assist her. Not only does NIFB aid in feeding hunger, but they also provide amazing support to the agencies, allowing compassionate support through people's most difficult hours. Bravo to them! –CatieBarron
Detroit, MI
Gleaners Community Food Bank works to support more than 500 partner organizations in eastern Michigan. The organization provides more than 43 million pounds of food to these partners, which is then distributed to soup kitchens, homeless shelters, senior homes, and other nonprofit agencies serving the food insecure in the community.
In addition to providing food to helping agencies throughout Michigan, Gleaners also offers cooking classes, back-to-school supply drives, food deliveries to those in need, and much more.
Gleaners is an amazing organization and truly provides a helping hand to Southeastern Michigan. Their leverage is outstanding: $0.95 of every dollar donated goes directly to food programs, and every dollar provides three meals — NOW THAT'S RESULTS! –Rob Ray
Phoenix, AZ
This organization provides nutritious meals to those in the community while also encouraging self-sufficiency through education, advocacy, and support. The Food Bank is one of the largest in the country, distributing upwards of 100 million pounds of food to clients each year.
St. Mary's serves clients throughout Arizona, including many Native American tribes and communities.
I joined my company for a morning of packing meals at St. Mary's. Aside from the great work you do, I was very impressed with your operation. The facility was very well organized and run, and your people were very knowledgeable and professional. –Writer
If you're ready to donate to one of these incredible nonprofits, or if you want to search for organizations in your local area, visit the GreatNonprofits homepage and search for nonprofits that match your passion.