3 Nonprofits Working on International Health Development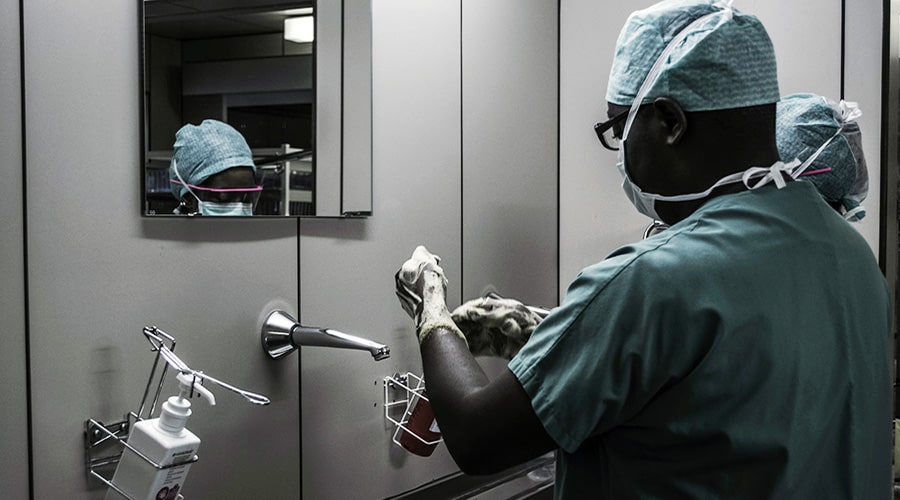 The World Health Organization (WHO) is an international health development group that is responsible for regulating and governing health-related policies. The problem is their policies don't have much power and compliance can be limited in some countries. That leaves so much of the health-related work done internationally to NGO's (non-governmental organizations). Most of these organizations are nonprofits that rely on donors and volunteers.
Today, we wanted to feature three of these organizations that do some incredible work in the field of international health development. Each has a different focus, but all are working to make the world a healthier place for everyone. These nonprofits rely on donations to keep their operations going and continue serving people all over the world. With the current pandemic and other conflicts internationally, it is needed more than ever before.
New York, NY
Doctors Without Borders began in France but expanded to the US to help with recruitment. Their main goal is to provide emergency medical care to people affected by conflict, epidemics, malnutrition, natural disasters, and exclusion from health care. The doctors that work for this organization come from all over the world and risk their safety to help people in other countries get healthy. It's incredible how far this organization is able to reach and the donors make it all possible.
Here are some great words from a frequent donor:
"After years of periodic support, I now donate to Doctors Without Borders monthly. This charity is also my choice to receive donations from amazon.com when I order through smile.amazon.com.

DWB works around the world providIng medical services where they are most needed. These people go into extremely dangerous areas to help people suffering from diseases or wounds caused by wars. Physicians and nurses devote years studying for their professions. Afterward, they can work anywhere for good pay, but the DWB medical professionals choose to go where they are most needed.

They send me occasional magazines that describe their work in various areas. I find this information educational and inspiring. Their overhead expenses are quite low compared to many charities.

I am sorry that I cannot join these heroes in their work, due to my age and lack of expertise, not to mention my cowardice. At least I can send money to support their worthy cause."
Seattle, WA
PATH tackles the prevention of disease and solutions to some of the biggest health issues the world is facing. PATH looks at advocacy and policy as well as actively working on devices, drugs and vaccines. They are currently working on vaccines for COVID-19 in partnership with a few universities. Their work is done on multiple continents and they continue to help develop health systems that can be sustainable for communities. One main focus is on digital health platforms that will help countries make better use of data to track and treat sick patients and make sure no child misses vaccinations.
The list of their accomplishments is long and their desire to continue fighting the global health crisis is strong. You can sign up to stay informed on what they are working on by checking out their website or becoming a regular donor.
Here is an amazing story from one of their donors:
"Picture a remote Cambodian village I visited where mothers and their children are gathered to be vaccinated. Shots are being administered by a nurse from a distant government health clinic, whom PATH has brought to the village because the mothers cannot reach her on their own. Gifted PATH professionals have worked with government officials and community leaders to establish this program as their own. Cambodia has declared it their model for building out the healthcare delivery system in other provinces.

In this and many other ways, PATH is the catalyst for strengthening the delivery systems needed to bring health within reach of everyone in the 70 countries where it works. With local partners, it also teaches healthy behavior. And it is behind remarkable progress by other partners in developing vaccines and technologies that are affordable and suitable for poor communities. Two of their latest vaccines are making headlines as I write this.

Half the world's population is at risk of malaria, which kills 800,000 people each year. Developing a malaria vaccine was thought to be impossible. So was success in eliminating malaria from Sub-Saharan Africa. PATH has persisted in achieving progress on both fronts. They are the catalyst behind a vaccine in final trials that reduces by half the risk of malaria among children. In Zambia, PATH is behind a national campaign making remarkable progress toward eliminating malaria through partners that bring bed nets, test kits, and medicines to the villages where malaria has thrived.

Meningitis is feared across 25 countries in Africa, where it has killed thousands. No longer! PATH has developed a vaccine that stops meningitis in its tracks. The World Health Organization and the governments of Burkina Faso, Mali and Niger gave this vaccine to twenty million people this past winter and none of them have meningitis today. This campaign will continue until meningitis is eliminated in all 25 countries. Once again, where others thought it impossible, PATH has broken through by engaging others to bring health within reach.

My donation to PATH's Catalyst Fund is an investment in the lives saved by their innovations and in remote village families being seen by a nurse for the first time."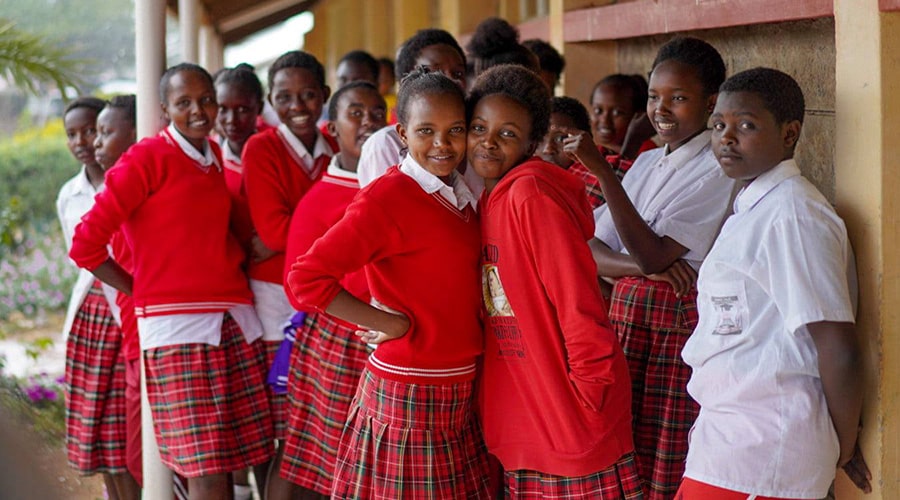 New York, NY
The mission of AMREF Health Africa is to create lasting health changes in Africa by working with local communities and strengthening their health systems. They started in the 1950s as a group of doctors who flew small aircraft to bring emergency care to extremely remote areas. Their main focus now is training health care workers at all levels in the communities they serve. The group is 97% staffed by Africans who know and understand the issues at hand. They are on the ground in 30 countries working to tackle the healthcare challenges.
Their New York office helps to raise awareness and critically needed funds to keep the operation running. Here is a review from an intern in the New York office:
"I'm currently a senior in college, but I chose to take a semester off in order to gain more insight into the inner-workings of nonprofit before committing my job hunt to the sector. I am so glad I found AMREF! I interned there for a few months and it helped me to really understand the healthcare-related issues facing many nations in Africa. What was even more important to me was that you really got a feel from the office and the people who worked there of the strong connection between what they were doing in an office in New York and how it affected people thousands of miles away.

After interning with AMREF, I have confirmed 100% that I want to work with a nonprofit organization that works to increase access to effective and efficient healthcare. Who knows, maybe I'll even work for AMREF one day! :-)"
A special thanks to all of our healthcare workers – those that are working hard here in the United States as well as those doing this work in other countries. And thank you to those that donate to help keep these organizations running. We are so grateful.