A Regular Person's Perspective on Ending Hunger
Following the White House Conference on Hunger, Nutrition, & Health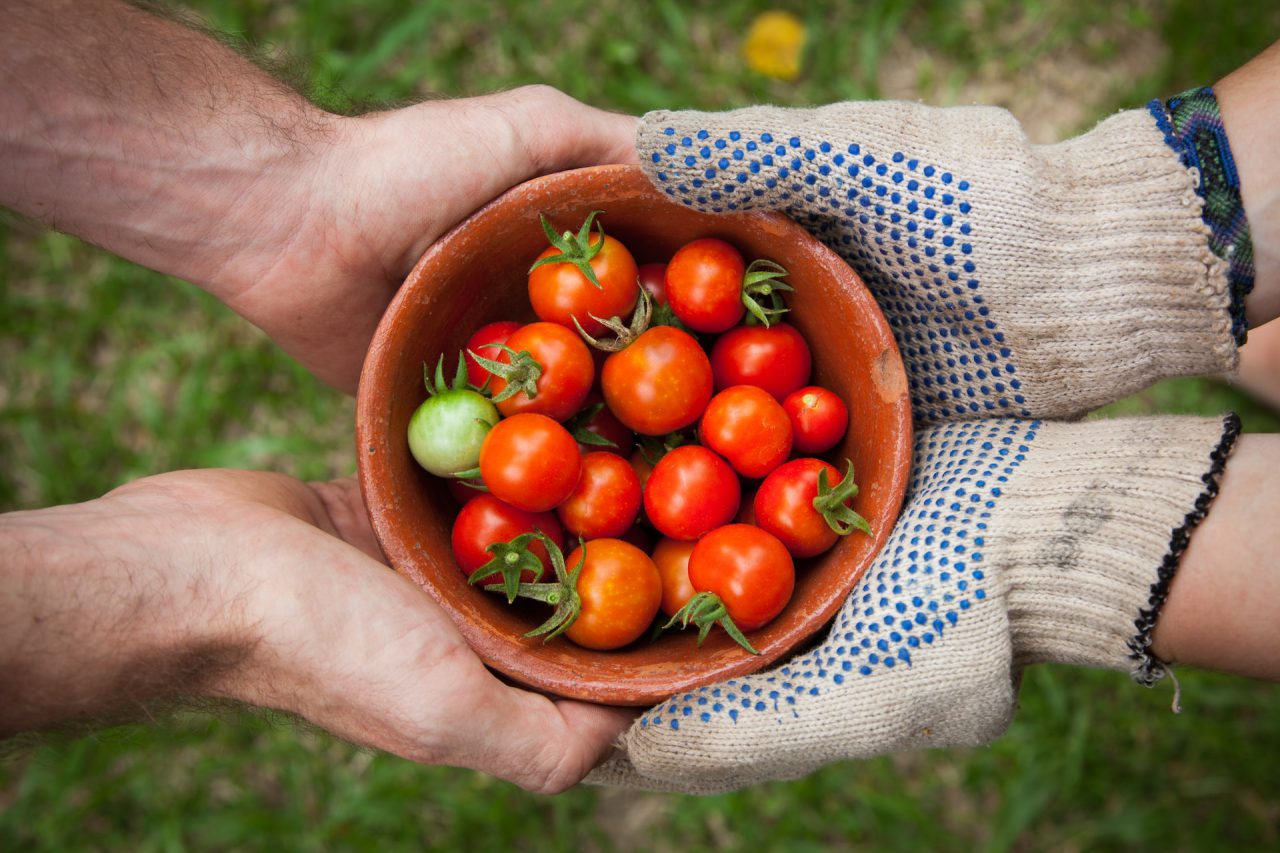 On September 28, 2022, the Biden-Harris Administration hosted the White House Conference on Hunger, Nutrition, and Health.
The last time the federal government convened such a focused gathering on this issue was 1969, more than 50 years ago. Not a good look. Still, the last conference paved the way for critical programs like school lunches, SNAP, WIC, and important changes to food-labeling practices. We need new and better advancements like these more than ever to address the chronic health, hunger, and poverty issues we're facing in this country.
According to the USDA, more than 34 million people are food insecure in the USA. This includes about 9 million children. There are people in every community in the country struggling with hunger.
Discover and support top-rated nonprofit organizations working to end hunger.

Explore nonprofits now
The toll of hunger and diet-related diseases like diabetes, obesity, and hypertension is not distributed equally, of course. Underserved communities are disproportionately impacted, including communities of color, people living in rural areas, people with disabilities, older adults, LGBTQI+ people, military families, and military veterans. A major problem is lack of access to healthy food and healthy lifestyle resources, and this lack of access has been exacerbated by the COVID-19 pandemic to deepen an already horrific crisis.
I didn't attend the White House Conference (I'm just a regular person, remember?) but here are my notes and major takeaways after reviewing reports from those who attended:
There was explicit recognition that hunger and obesity are largely both symptoms of socio-economic inequity, racism, and other systemic issues in our country. Scientific research from the past decade or so has contributed to a much more contextual and nuanced understanding of the true nature of this immense health crisis. The White House Conference focused not on getting people the calories they need, but on healthy eating and living. "Food" means more than calories.
In general, many folks felt positively coming out of the Conference. There has been a lot of talk about bipartisanship, the proactive approach being taken by the government, and the concrete calls-to-action present in both the administration's strategy as well as the accompanying stakeholder pledges (more on both later).
It's not all positive vibes, though. Some experts are criticizing the lack of attention and action during and after the conference to solve the systemic inequity issues highlighted in my first bullet point above. Issues such as a "right to food" legislative agenda; the problems inherent in working to end hunger with the very corporations who have and continue to cause the problem with their operations and marketing; and the need to solve the root cause of hunger and not put more band-aids on it. As Josh Protas from MAZON (a Jewish anti-hunger group) put it, "…we can't foodbank our way to ending hunger."
The linchpin of the White House Conference was the official announcement of the administration's big, hairy, audacious goal:
End hunger and increase healthy eating and physical activity by 2030, so that fewer Americans experience diet-related diseases like diabetes, obesity, and hypertension.
The White House also leveraged the conference to release a national strategy on hunger, nutrition, and health. The strategy has five major pillars:
Pillar 1 – Improve Food Access and Affordability
End hunger by making it easier for everyone—including individuals in urban, suburban, rural, and Tribal communities, and territories—to access and afford food.
Pillar 2 – Integrate Nutrition and Health
Prioritize the role of nutrition and food security in overall health—including disease prevention and management—and ensure that our healthcare system addresses the nutrition needs of all people.
Pillar 3 – Empower Consumers to Make and Have Access to Healthy Choices
Foster environments that enable all people to easily make informed, healthy choices, increase access to healthy food, encourage healthy workplace and school policies, and invest in public education campaigns that are culturally appropriate and resonate with specific communities.
Pillar 4 – Support Physical Activity for All
Make it easier for people to be more physically active—in part by ensuring that everyone has access to safe places to be active—increase awareness of the benefits of physical activity, and conduct research on and measure physical activity.
Pillar 5 – Enhance Nutrition and Food Security Research
Improve nutrition metrics, data collection, and research to inform nutrition and food security policy, particularly on issues of equity, access, and disparities.
At the end of each section of the strategy is the "Call to Action for a Whole-of-Society Response" with "shoulds" for state, local, and territory governments, corporations, philanthropic organizations, academic institutions, and nonprofits. Dozens of groups in each of these categories have already announced pledges and programs to contribute to the White House strategy.
As a regular person taking all this in, my first question is probably rhetorical, although I wish it wasn't: Can we achieve the goal? Expert opinions on this differ, but everyone agrees that success is impossible unless we all work together. One sector or group will not accomplish it alone.
Okay, fair enough, this is a team effort. But how long will this take? Programs at the national level could take years to implement. Even state or regional changes will take months at best. If tens of millions are going hungry now, and millions more are suffering from diet-related illnesses, we need to do better than that and we need to do it faster.
As a regular person I can't help but note that there's one group not included in the "Call to Action for a Whole-of-Society Response" in the national strategy: individuals. What about people who don't feel they have influence over the entities included in the strategy? What pathways for action do people have who don't want to wait for programs to be built and implemented, but want to help protect our communities from food insecurity, hunger, and related illnesses NOW?
What's clear to me is that in order to make the national strategy work, to truly impact all hidden corners of our society and change what needs to be changed, small organizations and individuals will need to be the bridge to get things done at the local level.
So let's ask again: What can we, as individuals and regular people, do to help solve this crisis?
Here are some options that I've found:
On GreatNonprofits, for example, you can explore organizations across the country working to end hunger. You can read real stories of impact and learn about what these organizations are doing in their communities and around the world.
You can browse the Top-Rated nonprofit list to see which of these groups has the most positive reviews from those with first-hand experience. Finally, you can give support to one or more of these nonprofits right on the platform, with only a few clicks.
Bottom line: Moments like this one are unfortunately few and far between, when everyone who can make a difference for a critical issue like hunger are paying attention and commit to action (like every 50 years or so!) We need to make the most of it. Every dollar we give to an organization that's doing good work will ripple out. It's our responsibility and opportunity as people who care to leverage GreatNonprofits and other resources like it. Then we regular people can make a difference right now.
Explore nonprofit organizations focused on ending hunger, and support them now on GreatNonprofits.