Alzheimer's and Brain Awareness Month
By Becca Stewart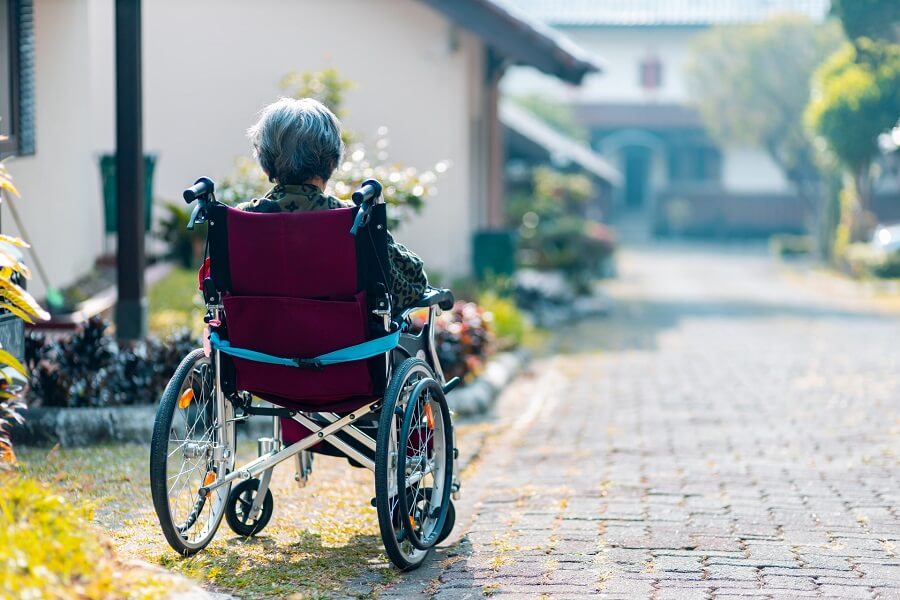 Dementia disorders, like Alzheimer's disease and associated diagnoses, impact nearly 6 million Americans. While we typically associate dementia with aging populations, plenty of younger people are diagnosed with Alzheimer's and other dementias each year. Every June, the Alzheimer's Association sponsors Alzheimer's and Brain Awareness Month, a chance to educate the public about dementia and offer resources for patients and their families.
This June, consider donating to one of these incredible organizations working to increase Alzheimer's and brain awareness. With your help, we could see a cure in our lifetime.
Alzheimer's and Brain Awareness: The Statistics
More than 50 million people worldwide are currently living with Alzheimer's or another form of dementia. All forms of dementia are potentially devastating, progressive diseases that can eventually impact a person's ability to speak, remember important details, and even live independently. An estimated 1 in 3 seniors will die with some sort of dementia.
We don't yet know what causes Alzheimer's Disease, which is why research is so incredibly important. While there are some factors that increase risk – like age, genetics, and even potentially diet and environment – raising Alzheimer's and brain awareness is key to diagnosing and treating dementia and ultimately finding a cure.
St. George, UT
For patients living with dementia and their caregivers, navigating the disease can be both mentally and physically challenging. Many patients and caregivers report feeling isolated and overwhelmed. Memory Matters provides support, counseling, and resources for dementia patients and those caring for dementia patients, giving hope and help to over 2400 individuals every year in Utah and Nevada.
The organization provides activities, support groups, education, and consultation for Alzheimer's patients, dementia patients, and their caregivers.
"Memory Matters is a great organization that helps so many people. The caregivers of those with loved ones suffering from Alzheimer's/Dementia receive much-needed support and comfort, and the individuals suffering from the disease have opportunities for socialization and activities that help stimulate their brain and bodies. This is definitely a great asset to the community."

-Ashwat26, General Member of the Public
Arlington, VA
The NCOA is a renowned national organization helping seniors age safely, providing information, support, and resources to aging adults. Part of NCOA's mission is to provide Alzheimer's and brain awareness for seniors and their families, helping to educate the public on the signs and treatment options available for dementia.
Since 1950, NCOA has been helping adults age well. Every year, more than 1.2 million adults nationwide receive vital education, support, and services to help them stay healthy, happy, and fulfilled.
"The National Council on Aging is a wonderful resource for information on aging policies and practices nationwide for both professionals and families who are working to improve the lives of seniors. The website is my go-to source for information on benefits, Medicare, and healthy living."

-Taylor B., Client Served
Fairfax, VA
Insight Memory Care Center provides high-quality medical care for dementia patients and support for their families in and around northern Virginia. Since 1984, this nonprofit has provided day care activities for patients while providing education and support for caregivers, families, and community members.
Insight's goal is to create the highest quality of life possible for all people at all stages of Alzheimer's disease and associated dementias. Each year, this nonprofit serves more than 1250 individuals and their families.
"My husband has been going to the Alzheimer's Family Day Center for nearly two years. I am so glad I found this organization. The staff are very kind to clients and family. They go to great lengths to provide a positive and enriching environment for all levels of care. There is always someone willing to listen if the caretaker needs to 'unload.' I highly recommended this organization."

-Jackiesgrammy, Client Served
San Antonio, TX
AARO's primary focus is to isolate and understand the underlying causes of Alzheimer's disease and associated dementias. Through their research funding, the organization hopes to develop cutting-edge therapies for Alzheimer's patients and eventually develop a cure.
In addition to their life-changing research work, AARO also hosts Alzheimer's and brain awareness events across the country. By helping patients identify dementia and seek help early on, the organization is extending the quality of life for countless patients and their families.
"AARO is an organization that has a deep-rooted knowledge in the quest of the prevention of Alzheimer's Disease. The founder experienced firsthand what it is to have someone you love deeply go through the throws of this disease. It is her desire to create an awareness, as to the depth of suffering that Alzheimer's inflicts on growing numbers."

-T. Joyce, Board Member
If you are one of the millions of families impacted by Alzheimer's disease or other dementias, please consider donating to one of these incredible organizations. Together, we can improve the quality of life for dementia patients and ultimately find a cure.