Amazing Kids' Charities for the Holidays
For many people, the holiday season is an opportunity to reflect on the events of the previous year and express gratitude for all of the blessings in our lives. In the spirit of the season of giving, a lot of these people use the end of the year as an opportunity to support a charity close to their heart as a way to share the love not only with their family members and close friends, but with strangers in need as well.
According to the

Borgen Project

, there are

1 billion children living in poverty

worldwide

22,000 children die every day

because of poverty

2 million

kids die from

preventable diseases every year

While these statistics are definitely upsetting, there is still a lot you can do! If you want to give back this holiday season, consider donating to a charity that works to improve the lives of kids and young people. There are so many amazing kids' charities for the holidays to choose from, and GreatNonprofits makes it easy to find the right one by compiling reviews of hundreds of outstanding children and youth charities. Our site has information on kids' charities in cities all over the country, and we decided to highlight a few of them in order to give you a sense of the range of the different invaluable services they offer: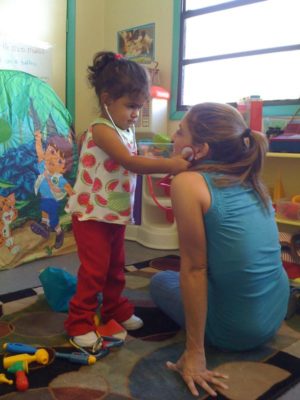 Adopt A Family of Marin in San Rafael, California
Adopt A Family of Marin is committed to preventing homelessness and ensuring the stability of families in crisis. They provide emergency assistance in the form of financial assistance, case management, and emotional support to low-income families who are struggling to make ends meet. If you want to give to a charity over the holidays as a way to celebrate the spirit of the season, consider donating to Adopt A Family to help them provide presents and meals for kids who otherwise would not be able to celebrate the holidays. One client, for example, recalled that, "When my daughter and I needed help the most, Adopt A Family was there for us. I expected some judgement and disrespect, but what I found there was just the opposite . . . great respect and understanding. I attended some of their programming, which imparted some truly inspirational information. Because of Adopt A Family, we were able to remain stable in our apartment, and we received gifts during the holiday season that we otherwise could not have afforded."
Center for Child Counseling in Palm Beach Gardens, Florida
The Center for Child Counseling provides mental health resources to kids in need in order for them to achieve social-emotional wellness and growth. Their program focuses on prevention, early intervention, and treatment services including free play therapy for the kids, training for parents and teachers, parent-child therapy, and psychotherapy for adults in a subsidized child care center. One volunteer wrote about her experience, "I can honestly say that after spending a year working and growing with the center, I have never known a group of individuals as dedicated, knowledgeable, and passionate as those who work and serve at the Center for Child Counseling. With their team of go-getters and exceptional interns, it is no wonder the center has grown so much and impacted so many in such a short period of time!"
Days for Girls in Lynden, Washington
Days for Girls is a nonprofit that empowers women and girls around the world living in poverty by providing them with access to sustainable menstrual health management and reproductive health knowledge. Their programs have helped 100,000 women and girls reverse cycles of poverty and violence by creating an efficient, direct, and effective means for them to improve their dignity, health, and standing within their communities. They provide washable feminine hygiene products to about 15,000 women and girls per year who had previously gone without, and impact an estimated twice that number by encouraging other NGOs to provide hygiene products as well. One volunteer wrote, "Who would have thought that something so small could be at the root of poverty and so much pain and indignity? Days for Girls provides a solution that restores dignity, keeps girls in school, and ultimately gives them options! The best part is that it is sustainable."
Children are an especially vulnerable population, and kids who are struggling with poverty, homelessness, or a mental health issue may need extra love this holiday season. So many amazing kids' charities for the holidays are committed to making the world a better, safer place for young people, and we can support that effort through financial contributions, volunteer work, donating our expertise, or by sharing this page to raise awareness. Check out GreatNonprofits for an amazing children and youth nonprofit to support this holiday season.