Celebrate National Teacher Appreciation Day!
by Becca Stewart
Being a teacher has always been challenging. But this past year, our nation's teachers have gone above and beyond the call of duty. Zoom classrooms, teaching from home, and teaching in-person while constantly trying to keep kids masked up – it's been a year unlike any other. National Teacher Appreciation Day takes on an entirely new meaning amid the COVID pandemic.
Read on to learn how you can give back to educators around the country during this extraordinary National Teacher Appreciation Day.
About National Teacher Appreciation Day
The National PTA started Teacher Appreciation Day in 1984, designating one week in May to honor our nation's educators. Since its inception, National Teacher Appreciation Week has expanded across the country, with activities and awards at the national, state, and local level.
Many districts celebrate the holiday, encouraging students and their families to thank and recognize the amazing teachers in our schools. These week-long festivities often include gifting, public recognition, and personalized notes of thanks from community members.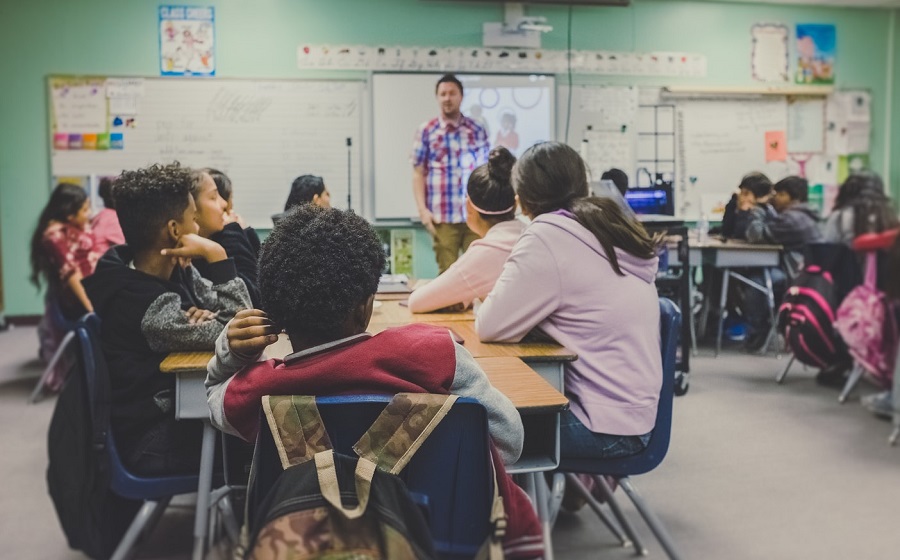 A Year Unlike Any Other
The COVID-19 pandemic changed the world as we knew it. For teachers, the pandemic created unique challenges not seen in our lifetimes. Seemingly overnight, teachers had to create online lesson plans, conduct lessons over Zoom, and develop innovative ways to keep education going while everything else had stopped. All this while many teachers also navigated personal challenges.
The past year took a toll on teachers across the nation. Many educators report feeling anxious, depressed, isolated, and extremely stressed. Those who had to return to in-person classrooms report an entirely different set of concerns, chief among them the health and safety of themselves and their students.
In an already stressful profession, the COVID-19 pandemic exacerbated many underlying issues. Some teachers have even left the profession as a result.
Give Back for Teacher Appreciation Day
Our teachers have been through unprecedented challenges this past year. This National Teacher Appreciation Week, consider giving back to teachers around the country. In honor of the great teachers in your life – and the teachers who have met the challenge nationwide – consider donating your time or resources to one of these top-rated education nonprofits.
Dayton, OH
Crayons to Classrooms is a Great Nonprofits Top-Rated Organization that provides free school supplies to educators in low-income classrooms. To date, the nonprofit has donated more than $20 million in supplies to classrooms with students in need. The organization is closing the economic gap that so often impacts underserved communities.
Norristown, PA
Studies show that teachers who travel are better equipped and more passionate about teaching their students. Global Exploration for Educators gives teachers that opportunity by encouraging them to travel the world, providing funding and support for these adventures. More than 3,000 teachers have expanded their knowledge and brought their experiences back to their classrooms, ultimately enriching the lives of each student.

San Jose, CA
RAFT knows that students learn better through hands-on experiences. That's why this organization takes materials donated by local businesses and gives them to local schools, enriching science, technology, engineering, math, and arts education (STEAM). This Top-Rated Nonprofit serves about 7,500 teachers every year in the greater San Francisco, Sacramento, and Denver areas.
Irving, TX
The Irving Schools Foundation provides financial support to the Irving School District, supporting the 35,000 students learning in Irving classrooms. The nonprofit's support provides vital opportunities for teacher training, course enrichment, hands-on student learning, scholarships, and other opportunities to maximize academic success.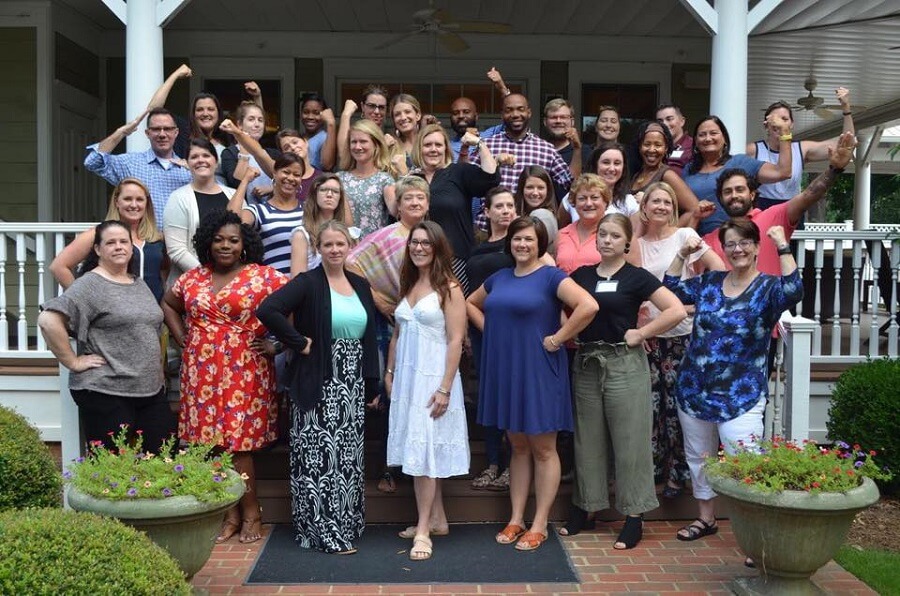 Charlotte, NC
The Teaching Fellows Institute recognizes the importance great teachers play in our communities. Therefore, this nonprofit focuses on giving Charlotte-area teachers the resources and support they need to grow in their knowledge and pursue leadership opportunities. As a result, over 90% of the teachers who attend Teaching Fellows programs remain in the profession, and many go on to receive state and national teaching awards.
In honor of our nation's exceptional teachers, we encourage you to give back. To discover more education-related nonprofits, visit our website at GreatNonprofits.org.