Community Clinics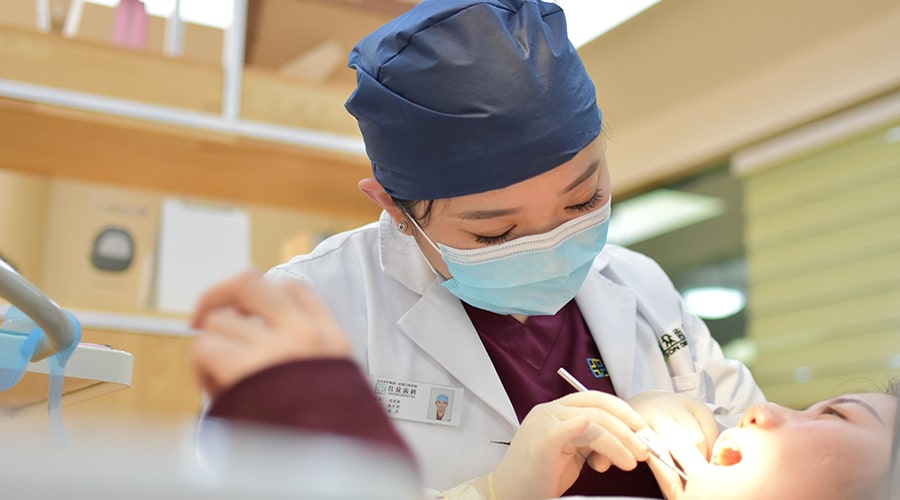 Did you know that community clinics provide care to more than 25 million Americans? These clinics offer convenience, provide jobs, and reduce ER visits saving taxpayer money. People have easier access to primary care including preventative care visits as well as dental, vision, and mental healthcare.
These clinics are set up to help people in the community manage chronic disease, diagnose common illness, help with referrals, and provide necessary healthcare services. They are run by a board of directors that help to ensure that the clinics are able to provide the services needed by the community most.
With the current pandemic, clinics are more important than ever and rely on volunteers and donations to be able to maximize their offerings. As we celebrate healthcare workers, we also want to celebrate the organizations that are helping to keep people healthy. This includes the volunteers, administrators, and obviously the doctors and nurses that do the work.
We are highlighting six incredible community clinics today as well as some reviews directly from people who have benefitted from their services or volunteered. Make sure to check them out and learn more about all the incredible things they do to help.
Lutz, FL
Guiding Star Tampa is a community clinic with a focus on women's health. They provide primary care, prenatal care, postpartum care as well as lots of education and support services. Having an excellent provider for new mothers is essential. Reading the firsthand stories and reviews from patients proves that they are appreciated in their community.
"This is my first pregnancy and I'm so blessed to have found such an amazing place to have my appointments. All of the staff members are friendly and very helpful. They make you feel comfortable even on your first appointment! They are very informative and if you ever have any questions they are quick to give you a response back even on your portal! I'm glad I choose guiding star and I look forward to coming here for my future pregnancies."
Washington DC
Mary's Center is another amazing community clinic in DC that served over 60,000 people in 2019. With medical, social, and education programs, they are able to meet so many needs of the community. They have some incredible success with their social service programs including teen pregnancy prevention and college entry. They get extremely involved in the community through toy drives, food collection, and any other way they can help. It is incredible how tied to the community that Mary's Center is.
"Mary's center has saved my life. I am from Syria, and I have arrived to the USA three years ago with nothing but hope. it has been so hard to pay for health insurance. I was about to lose my hope, the only thing was left for me to hold on, but finding Mary's Center has showed me that hope is still there. Since arriving in the US Mary's Center has been very welcoming for me and my husband. We found the support we needed there. People there are amazing and very supportive. I hope one day I can be financially stable to pay back to this awesome community. Thank you Mary's Center for everything."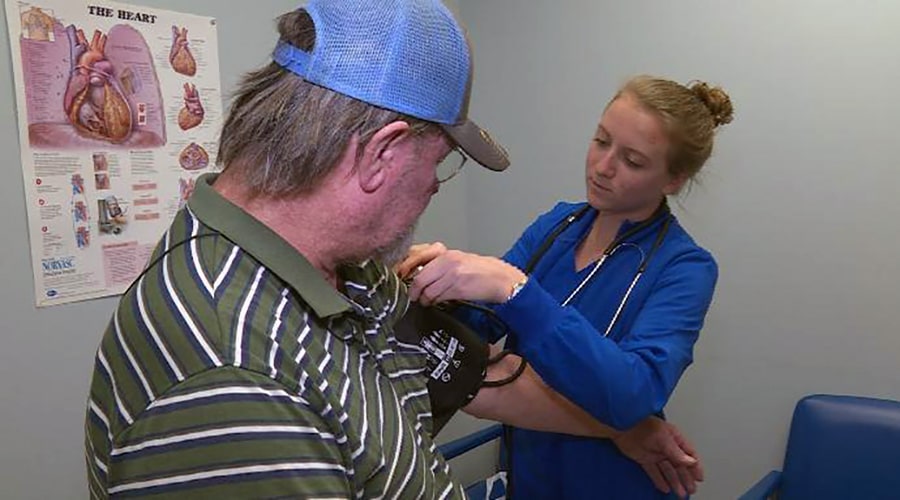 Bryan, TX
In the Brazos Valley of Texas, the Health for All Clinic works mostly with adults suffering from a chronic condition like diabetes, hypertension and COPD. They have as many as 5,000 visits each year. Texas has the highest uninsured rates in the country. Health for All is able to serve everyone, including the uninsured, in this region of the state to stay healthy.
"My heart is full of gratitude and thankfulness. Without Health For All, I would have died a year ago. There are no words to emphasize my feelings. Treating me as a person with kindness and listening has genuinely touched me. The staff is awesome and I have always been treated with dignity and respect. Health For All's guidance has changed me and for that, I will be forever grateful!"
Racine, WI
Since opening in 1987, the Health Care Network has provided more than $48 million in care. By giving people a place to get medical attention other than the emergency room, it saves taxpayer dollars and important hospital resources. That's amazing. The Health Care Network serves Racine County and provides medical and dental care for uninsured residents. They have a great network of volunteers and donors making this all possible.
"The staff here is always professional and courteous. I've donated to this amazing agency a few times and each time the staff makes sure I understand how valuable the donations are. I'm never made to feel out of place when I go in as even the Executive Director goes out of her way to welcome and thank everyone. If anyone is looking to volunteer or donate medical or office supplies, I strongly recommend giving to Health Care Network."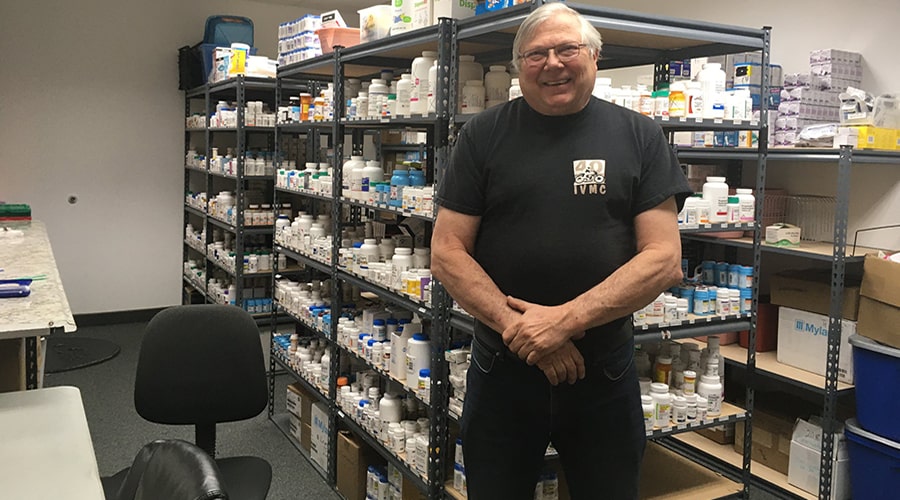 Lewiston, ID
Snake River Community Clinic serves North Central Idaho and South Eastern Washington and provides access to healthcare for the medically underserved. They offer multiple services including behavioral health, x-rays, lab work, and all the basic preventative care. They are an award-winning clinic that has served over 12,000 citizens.
"I went to this free clinic because I have asthma and could not afford to see a regular doctor, let alone get my inhalers. The people at SRCC are very friendly and very helpful. I had a thorough examination, received labs, and got my meds all for free. And they treated me with respect the entire time. I didn't feel like a "charity" case. If it had not have been for SRCC, I am positive that I would have become too sick to work again. SRCC gave me back my health and saved my job. They do much more than just provide health care. What a great bunch of people!"
Hackensack, NJ
Bergen Volunteer Medical Initiative has a purpose of improving the health and well-being of those they serve, reducing the use of hospital emergency services and serving as a model of improving access to healthcare. Having an available nurse practitioner gives patients the ability to get treated in person or over the phone instead of visiting the emergency room. Their volunteers provided nearly $650,000 in services in 2018 alone.
"Bergen Volunteer Medical Center (BVMI) is an unbelievable nonprofit. Prior to this year, I did not know such an organization existed. I, a high-school student, was conducting research on the status of healthcare for people who could not afford it and what can be done for them, for my public policy class. It was appalling to me how people in my own community did not have access to affordable health care. Then I discovered BVMI. I was blown away by all the good it was and is doing for the community. It is so humbling to think that volunteer doctors and nurses come together to, simply put, help others. It was also comforting to know that the people in my community had somewhere to go when they needed medical care. BVMI's determination and passion to serve the underserved is necessary and truly a blessing. I believe that healthcare is a right and BVMI believes it too.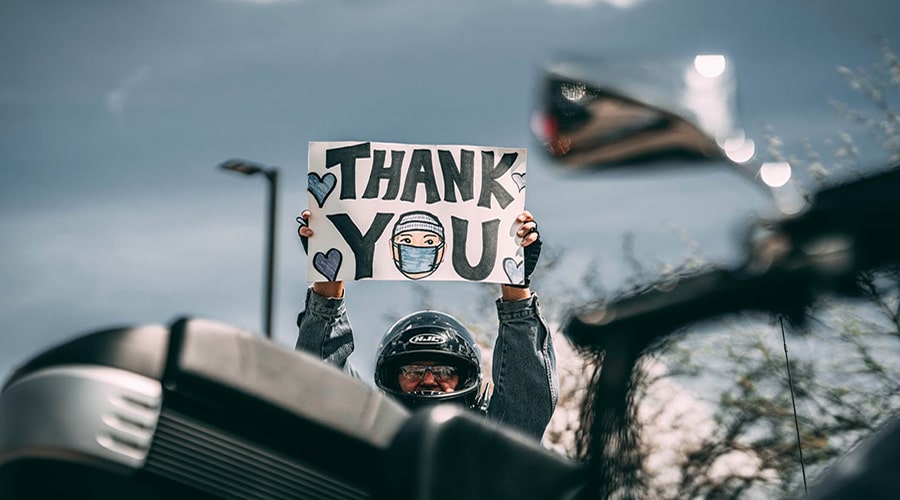 A special thank you to all healthcare workers including all those who volunteer, donate and help the community clinics continue to provide excellent care.