Top-Rated Crisis Intervention Hotlines that Need Your Support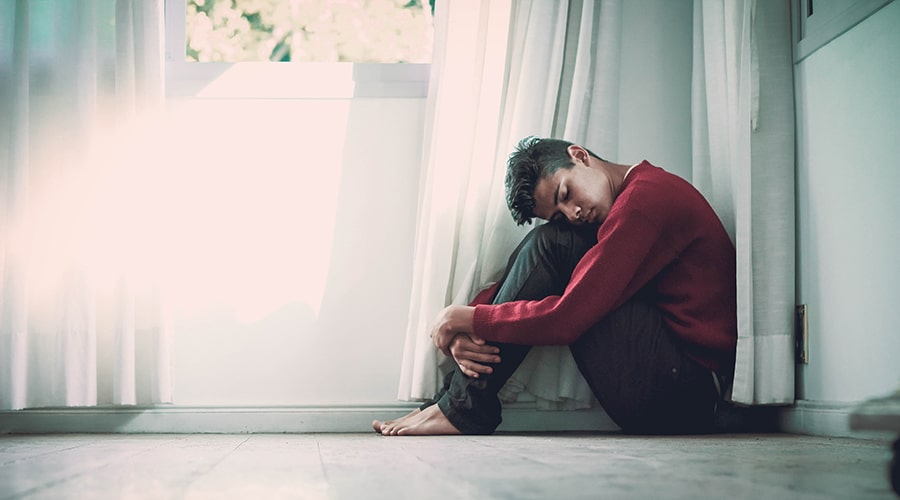 In the middle of a crisis, it's comforting to know there is a caring, compassionate person ready to listen. For many, a crisis intervention hotline might be the only lifeline offering support when it's most desperately needed.
These crisis intervention hotlines are saving lives, offering empathy, encouragement, and support for every person who reaches out. Consider donating to one of these organizations, or find a crisis intervention hotline near you by searching our website.
West Hollywood, CA
LGBTQ+ youth are up to six times more likely to consider, attempt, or complete suicide than their peers. With that in mind, The Trevor Project launched a revolutionary crisis intervention hotline designed specifically for LGBTQ+ youth under the age of 25.
Since 1998, The Trevor Project has provided affirming, loving, compassionate counseling to these youth. Young people can connect with trained counselors 24/7 through the phone hotline, chat functions, or texting.
In addition to crisis intervention services, The Trevor Project also sponsors education, advocacy, and suicide prevention training for teens and adults nationwide.
"I felt alienated, and I needed someone anonymous to talk to. Someone who wouldn't pass judgment and wouldn't know who I was after I hung up. But I also needed someone who cared. Thank you."
-Bhishma, Client Served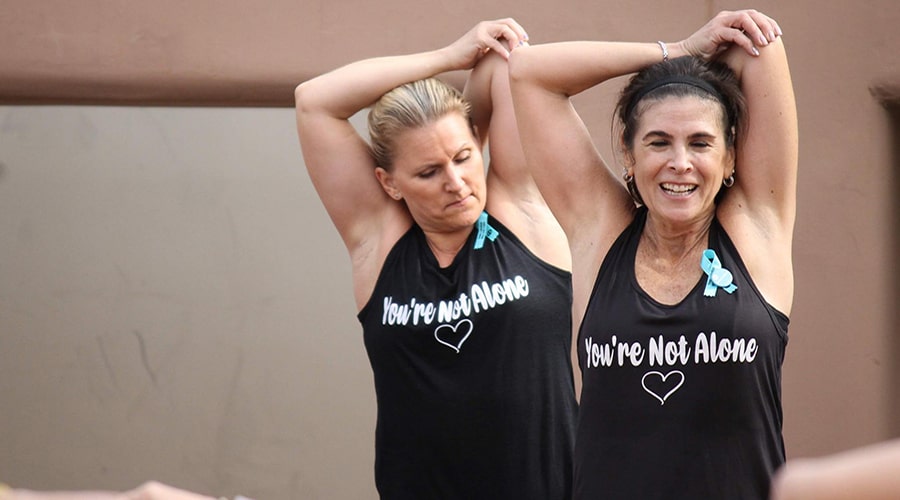 Phoenix, AZ
Teen Lifeline is working to reduce teen suicides in Arizona through peer-to-peer connectedness, compassion, and prevention. In 2019 alone, the crisis intervention hotline handled more than 28,000 calls and texts.
The 24/7/365 hotline and text support service helps teens in crisis to connect to trained peer counselors who are supervised by Masters-level mental health professionals. Connecting to another peer adds a different dimension to suicide prevention, allowing young people to talk with someone who genuinely understands their struggles.
Teen Lifeline also promotes suicide prevention by hosting educational training programs in schools throughout Arizona.
"Teen Lifeline helped me through a very tough time in life. I don't know where I would be without all of the kind and caring staff and volunteers."
-Jane, Client Served
Columbia, MD
HopeWorks helps those experiencing sexual or intimate partner violence in Maryland. The 24/7 sexual, dating, and domestic abuse crisis intervention hotline serves men, women, and children of all ages who need immediate support. Victims can connect with a counselor any time, any day, and receive immediate assistance, support, and compassion.
After clients call the hotline, they can also receive emergency shelter, help leaving and remaining free of abusive relationships, counseling services, and legal assistance at no charge.
"HopeWorks has been crucial to my healing and learning about the unhealthy dynamics of the abusive relationship that I endured for years. I feel like a new person, better informed, and on my journey to heal, and I could NOT have done it without the help and counseling at HopeWorks."
– Client Served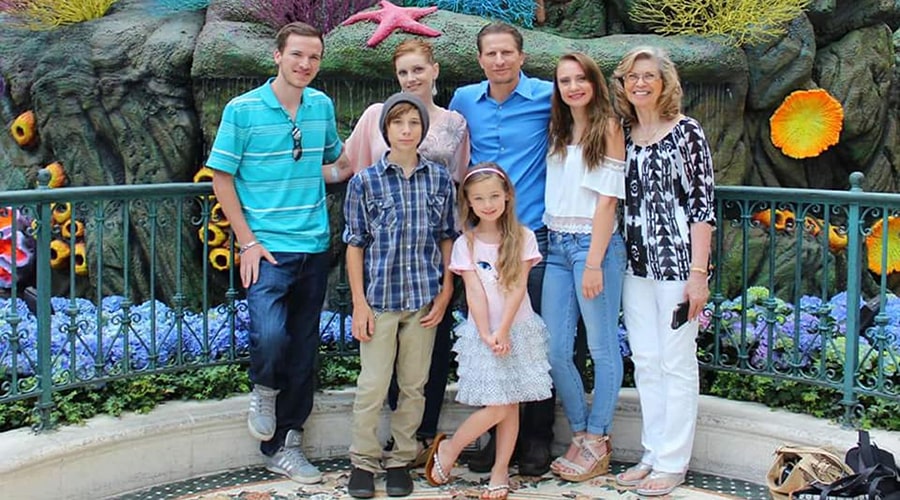 Las Vegas, NV
22 Warriors Foundation's name comes from a tragic statistic: every day, 22 veterans take their own lives. At the 22 Warriors Foundation, trained staff and volunteers are working tirelessly to save the lives of our nation's heroes – until 22 becomes 0.
In addition to the wide range of services offered by this organization, they also monitor a 24/7 crisis intervention hotline for veterans and their families. For those contemplating suicide, the 22 Warriors Foundation can be a lifeline, staffed with counselors who fully understand the stress our service members face, both during and after their combat tours.
"I reached out to a few friends during a very dark time I was struggling with, one of them got me in touch with 22 Warriors. I was able to get into some groups and get with some people that not only helped me through but have continued to see me and contact me after my schedule conflicted with the support groups. I probably wouldn't be here without the foundation."
-Mitchell, Client Served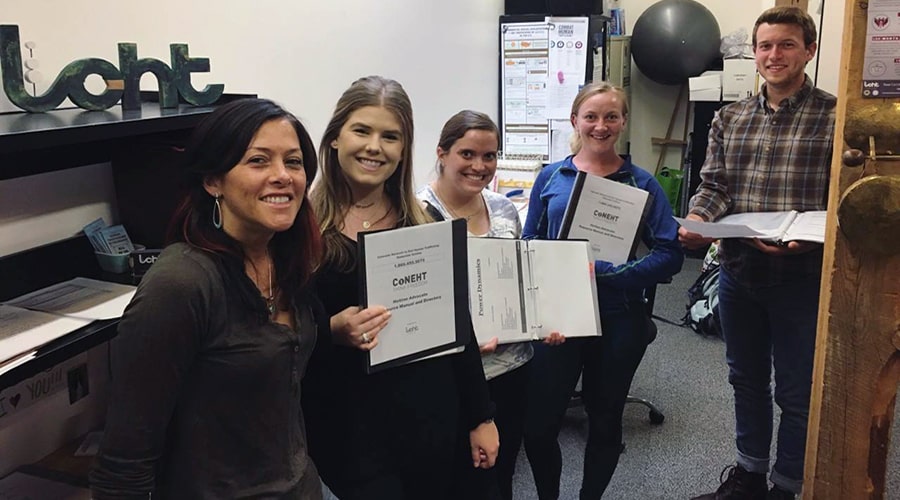 Denver, CO
Victims and survivors of human trafficking often have few options for rescue. However, the Laboratory to Combat Human Trafficking (LCHT) is working to give these victims a way out. Highly-trained victim advocates staff the crisis intervention hotline, where human trafficking victims can call and receive immediate assistance.
Victims can reach out to the hotline via phone or text message. The team of responders will immediately respond, helping victims escape unsafe situations. Colorado human trafficking survivors can also call the hotline at any time and find a compassionate volunteer who will connect them with valuable services throughout the state.
"As a survivor, I am deeply moved by the time and commitment LCHT offered me in leadership and professional development skills. Their approach to the crime of human trafficking is inclusive of all the complexities of the crime, coupled with solid skills to inform and engage others to mobilize the movement. Very honored to be a part of this organization."
-Mary, Client Served
To learn more about these organizations, or to find a crisis intervention hotline for yourself or someone you love, visit our website.