DACA: You Need To Take Action Now!
by Andy Talajkowski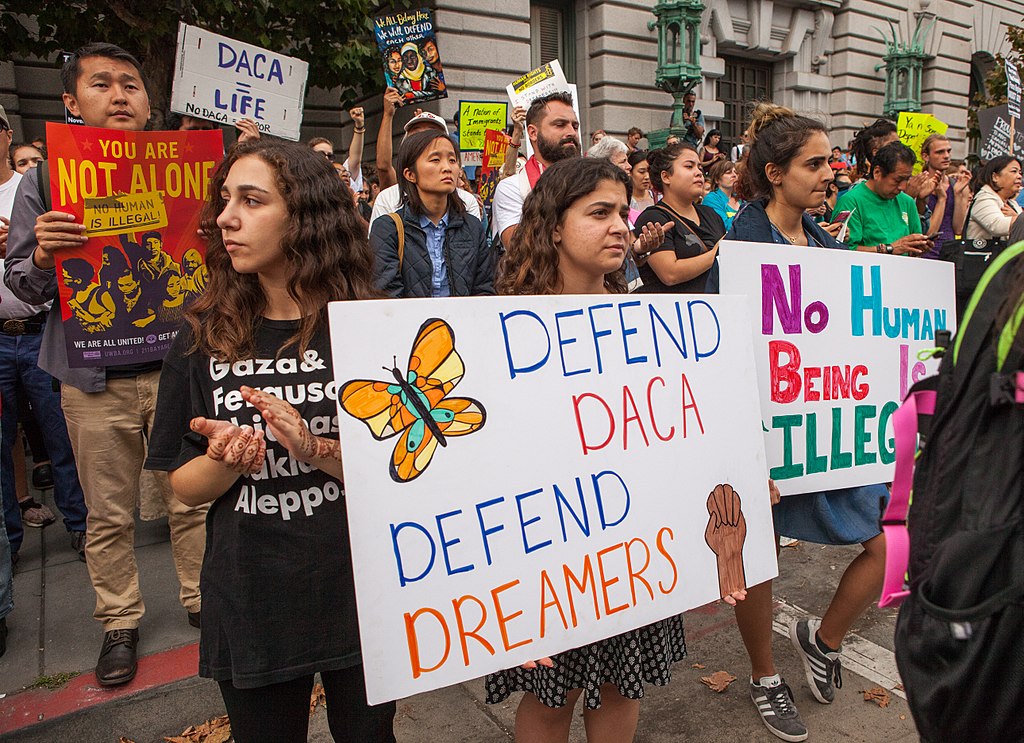 President Trump announced his plans to end the Deferred Action for Childhood Arrivals (DACA) program earlier this month. Under the program, people brought to the United States illegally as children were given protections from deportation, and were able to get work permits. Now the future of 800,000 DACA recipients hangs in the balance as Trump has given a six-month delay before he begins to dismantle the program. Congress and the American people have until March to take action to protect DREAMers. Here is what you can do to stop the deportation of DACA recipients:
1. Contact your representatives
Trump called upon Congress to come up with a replacement to DACA, which means they can determine the fate of DREAMers. You can find your representative here and send an email or letter, or call their offices. You can also use ResistBot to send a message to your representative via text – just text RESIST to 50409 and follow their instructions. Hold your congressperson accountable for representing your thoughts and feelings as their constituent.
2. Support businesses that are renewing DACA applications
For DACA recipients whose applications will expire in March of 2018, renewal applications need to be completed by October 5. The fee for a renewal is $495. Many law offices and companies are offering to help with completing renewal applications and also covering the fee – if you know of a local business that is providing assistance, share their address and information. Fundraising pages by Scholarships A-Z and Fuerza Colectiva have also been set up. You can find an online checklist for DACA renewal from the Immigration Legal Resource Center here.
3. Help immigration nonprofits
These organizations are assisting DACA recipients and now more than ever need more members, volunteers, and donors. Find what you can do to help.
The National Immigration Law Center
Young Center for Immigrant Children's Rights
4. Know the rights of DREAMers
If you want to use social media to spread the word and share your own thoughts and experiences, make sure to link resources to your posts. Organizations like United We Dream, a nonprofit aiding immigrant youth, have guides that let DREAMers know their rights when interacting with ICE and provide next steps for what DREAMers can do after the recent announcement. Share the Deportation Defense Card created by United We Dream here.
5. Stay informed
While DACA may be ending, the federal government still has time to make new protections for DACA recipients. Follow the organizations listed above and your congresspeople on social media to stay up-to-date. Checking continually with what action is being taken in Washington will lead you to the next steps for protecting DREAMers.