Education A to Z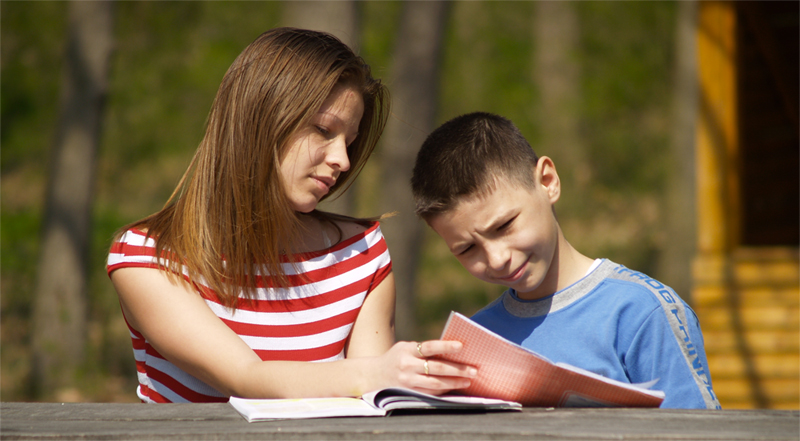 The summer months certainly flew by.  Suddenly we are faced with the usual barrage of "Back-to-School" sales, lists of school supplies to buy, and getting the family ready for the fall routine.  But don't forget about the needs of your local school; students and teachers can use your help, too.
Here are some suggestions, organized by level of involvement and skills required. These may help you identify a worthwhile and meaningful way to make a difference to kids in your community.
If you are short on time
If you have some time to spare
If you have time to mentor or share your professional skills
If you are short on time…
Put Together a Backpack (or two!)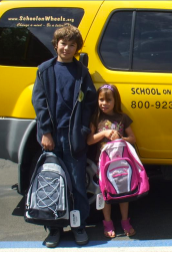 Assembling a backpack is such an easy way to lend a hand. It requires almost no effort on your part, other than adding a few extra items to your shopping cart. Check with your local YMCA, church outreach group, or homeless shelter to find a local backpack drive.
In Ventura, Calif., School on Wheels Inc. (top-rated by GreatNonprofits in 2012) gives a backpack filled with school supplies to every homeless child it reaches. In 2013, the organization distributed backpacks to more than 4,000 students.
Gather Supplies for Art and Science Projects
Hands-on learning brings the joy of discovery to any child. Resource Area for Teaching (RAFT), located in California and Colorado, provides low-cost teaching supplies to 10,000 educators who enrich the education of more than 900,000 young people each year.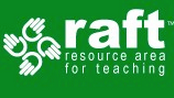 Top-rated by GreatNonprofits in 2010, RAFT converts commonly found or discarded materials from businesses and individuals into hands-on Activity Kits, assembled with the help of thousands of volunteers.
RAFT accepts a wide range of materials, such as:
Old inventory
Returned products and overstock
Manufacturing overruns
Outdated promotional items
Office supplies of all types (new or used)
Arts and crafts materials, including matte board and foam board
Tubes, containers, lids, and caps
Fabric, foam, and textiles
Manufacturing byproducts (rubber and vinyl)
Wire and magnets. 
If you have some time to spare…
Lead an Activity
Los Angeles-based Create Now (top-rated by GreatNonprofits in 2014) serves vulnerable, forgotten children throughout Southern California.
Activities for volunteers range from art projects and storytelling (for young children) to teaching life skills (such as job interviewing techniques) for teenagers and young adults. The only requirements are patience and dependability.
If you don't have time to spare, perhaps you can donate supplies:
Art materials and craft supplies
Books
Functioning computer equipment
Costumes and props
Digital cameras
Jewelry materials and beads
Gift cards from different stores
Musical instruments
Notebooks, pencils, and pens
Software for PCs and Macs
Storage containers
Help a Young Reader
If you want to open up a child's eyes to the joy of reading, look to an organization like In2Books. Located in Herndon, Va., and top-rated by GreatNonprofits in 2012, this nonprofit helps children (through the end of third grade) learn to read proficiently.
In2Books connects each young student with a carefully screened adult pen pal. Students and pen pals read five selected books over the school year. The student and adult exchange between five and 10 online letters, sharing ideas and opinions about each book.
If you have time to mentor or share your professional skills…
Share Your Writing Skills
Located in New York City, Girls Write Now, top-rated by GreatNonprofits in 2009, pairs creative teenage girls with professional women writers in the community. In weekly one-on-one mentoring sessions and monthly workshops, the young women develop their writing skills, find their voices, and build confidence.
Share Your Knowledge of Science and Technology
For Inspiration and Recognition in Science and Technology (FIRST), located in Manchester, N.H., inspires students to explore mathematics, science, and engineering.
Top-rated by GreatNonprofits in 2013, this volunteer-driven organization has many options for volunteers:
Mentors and coaches
Event volunteers
Field volunteers
Kids from ages 6 to 9 can join the Junior FIRST Lego League. Assisted by coaches, the kids use Lego bricks to build models that move.
For older kids, the FIRST Robotics Competition "combines the excitement of sport with the rigors of science and technology." The participants work alongside professional engineers (who volunteer their time) and get a taste of what the "real world" of work is all about.
Share Your Musical Talent
MusicLink Foundation, located in Arlington, Va. (top-rated by GreatNonprofits in 2013) provides long-term musical training to promising children in financial need by linking them with qualified music teachers willing to teach at a reduced rate.
MusicLink has reached more than 5,500 disadvantaged children. Teachers have logged more than 374,000 hours of instruction time, which equates to more than $9.2 million in in-kind donations.
In addition to music teachers, Music Link has others ways for community members to participate:
Nominate deserving students to take part in the program
Coordinate or assist a local MusicLink program
Provide financial support to students and teachers enrolled in MusicLink
Donate musical instruments
Sponsor or coordinate fundraisers
So, as you can see, any spare time, almost any unused item, or even a small donation can go a long way in bringing a smile to a child's face and hope for his or her future.