Education Organizations Supporting Communities Through COVID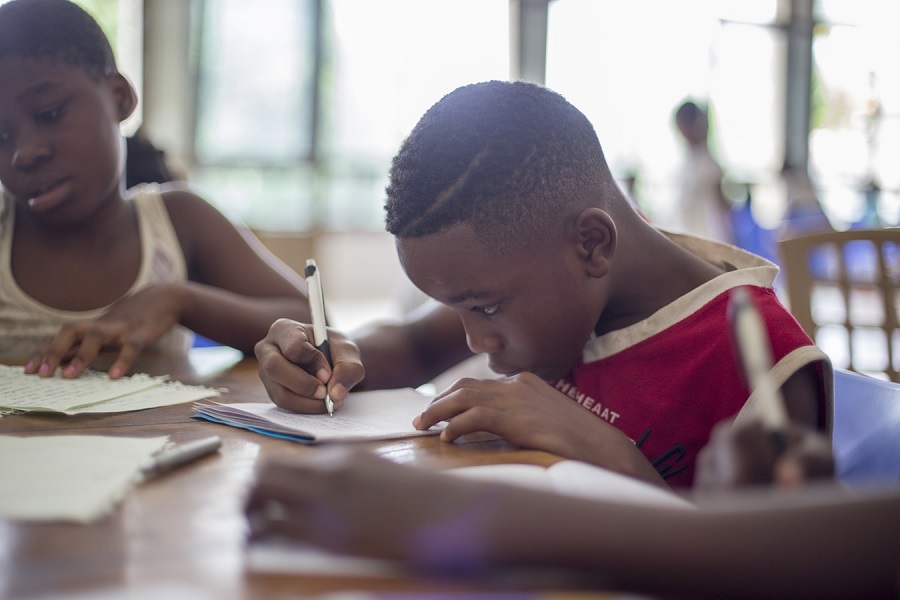 Education organizations are vitally important to our society, even during a "normal" year. However, in the middle of a pandemic, where children and teens face very real challenges to their educational development, these nonprofits are stepping up to help fill the gaps that COVID is leaving behind. Each has adapted its mission to meet the unique needs of its clients through helping students, teachers, and parents make the most of the ever-changing Coronavirus classroom environments.
Please consider exploring or donating to one of these Great Nonprofit Top-Rated education organizations.
Dayton, OH
Crayons to Classrooms supports teachers and their students by providing free supplies and materials to underserved populations in the greater Dayton area.
Like many education organizations, the organization stepped up during the COVID-19 crisis. Working with partners from around the U.S, Crayons to Classrooms provided even more school supplies to educators. Both teachers who have students in the classroom and teachers educating their students virtually have access to needed supplies for their classrooms. For the 2020-2021 school year, Crayons to Classrooms set up donation points across the city and still hosted socially distant pick-up events where teachers could safely collect needed items.
"When I came in for my first shopping trip, I didn't know what to expect. I was amazed at not only the selection but also but the amount I was able to take for my classroom! I am so excited about coming again and getting more for back up when we come back to face-to-face teaching!"

-Dillon 389, Client Served
New York, NY
During a year unlike any other, the Children's Scholarship Fund continued its mission to provide financial support to help families afford high-quality education. The organization recognizes that not all schools are created equal and believe in helping children access private and specialty schools, regardless of their financial situation.
In a year where everything changed, the Children's Scholarship Fund maintained its mission, adapting to the ever-changing school situations. This Great Nonprofits Top-Rated nonprofit is just one of the many incredible education organizations working tirelessly to help children get back to the classroom and pursue an excellent education.
"The children's scholarship funds gave me the opportunity to help my daughter get a better education. With the interruptions of regular school schedule caused by the COVID-19 pandemic, I was grateful for the scholarship to keep my daughter in a private school setting."

-jam3flex, Client Served
Roseville, MN
Even before the pandemic, many low-income students faced unfair disadvantages when it came to education: Lack of access to home computers and internet, inability to afford school supplies, and little access to tutoring and other homework assistance when needed.
The Kids in Need Foundation has always existed to fill in these gaps. But in an unprecedented year, this organization partnered with businesses throughout the U.S. to help all students get the best education possible. 
Many students are learning virtually, and that requires access to technology. The Kids in Need Foundation spent much of the 2020-2021 school year securing school supplies, laptops, and other essential materials for kids across the country.
"When you're part of an underfunded school system, it is so good to know there are others who believe in your students, want to help them achieve more, and they get the best of what they can from their education."

-Dayna A., Client Served
San Francisco, CA
Aim High provides educational enrichment through various summer programs to low-income middle school students in the San Francisco Bay area. Each year, the organization hosts summer programs and other opportunities throughout the year to help students build momentum, gain knowledge, and prepare for higher education opportunities.
During the pandemic, Aim High has adjusted to state and local guidelines, providing virtual services to help children throughout California. The organization's staff is working to keep students engaged – both with their studies and with one another – through several online forums and programs. Aim High recognizes the challenges of virtual schooling, particularly for low-income families. Through their work, the organization continues to support children during a difficult time in their educational development.
If you want to support these or other educational organizations in your area, please visit our website at GreatNonprofits.org.