Emergency Assistance Organizations to Help Americans Get Back on Their Feet
As the costs of living rise, but incomes fail to keep pace, more than 38 million Americans are now living in poverty. The economic fallout from coronavirus is only expected to increase financial hardships for hardworking Americans. Emergency Assistance Organizations exist to bridge the economic gap for those in poverty, or those facing temporary financial hardships.
If you are able, please consider donating your time or financial resources to one of these top-rated emergency assistance organizations.
Modest Needs Foundation
New York, NY
The Modest Needs Foundation serves families facing economic hardship by providing responsible short-term housing, financial assistance, and social support. The organization recognizing that hardworking Americans, living paycheck to paycheck, sometimes have unexpected setbacks and expenses. However, by giving them a small stipend to cover essential bills, we can keep these families out of poverty, out of homelessness, and out of a cycle that could last for generations.
"After losing our home to flooding during Hurricane Sandy, we are faced with many obstacles. The stress of paying our mortgage payment on our empty, uninhabitable home, as well as paying rent on our temporary apartment and trying to keep it all together, has been such a challenge. We received monetary assistance from Modest Needs to assist with one of our mortgage payments, and it was such a huge help and relief for us."
-Frunor, Client Served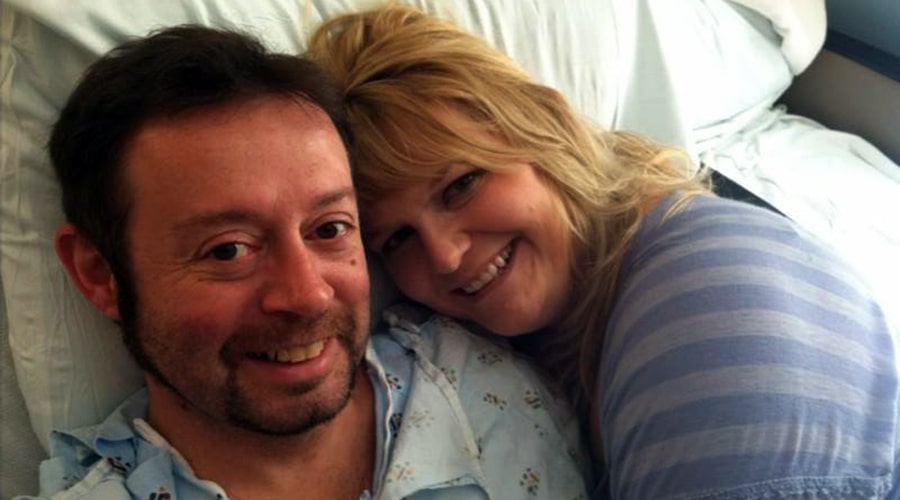 Mission4Maureen
South Euclid, OH
Mission4Maureen exists to help offset the staggering costs of brain cancer treatments. The organization, founded by Maureen's family and friends in her memory, provides emergency assistance to brain cancer patients and their families. Donations cover essential expenses like rent, groceries, utilities, or medical bills.
Each year, Mission4Maureen also donates toys to pediatric brain cancer patients.
I was diagnosed with a brain tumor last May. Needless to say, it knocked me down with shock and grief. I am a 35 mother of 5 and work as a mental health professional. Treatment has been difficult, physically, mentally, and financially. Thanks to Mission4Maureen, I was able to have assistance with my rent and a utility bill. Words cannot express how much stress it took off of me so that I could focus on my recovery. I will never be able to thank them enough for their love, generosity, and understanding.
-Chelsea, Client Served
Veterans Airlift Command
Saint Louis Park, MN
Veterans Airlift Command provides free air transportation for wounded veterans and their families. A network of volunteer pilots from around the nation offer flights for these heroes and their families, giving them access to specialists and facilities they would not be able to access otherwise.
These pilots come from varying backgrounds, but they all have one thing in common: they want to serve the heroes that bravely served their country.
"Phenomenal organization. VAC has been supporting my family and me since my time in the ICU (intensive care unit) at Walter Reed six years ago. Humbled and grateful."
-Nick, Client Served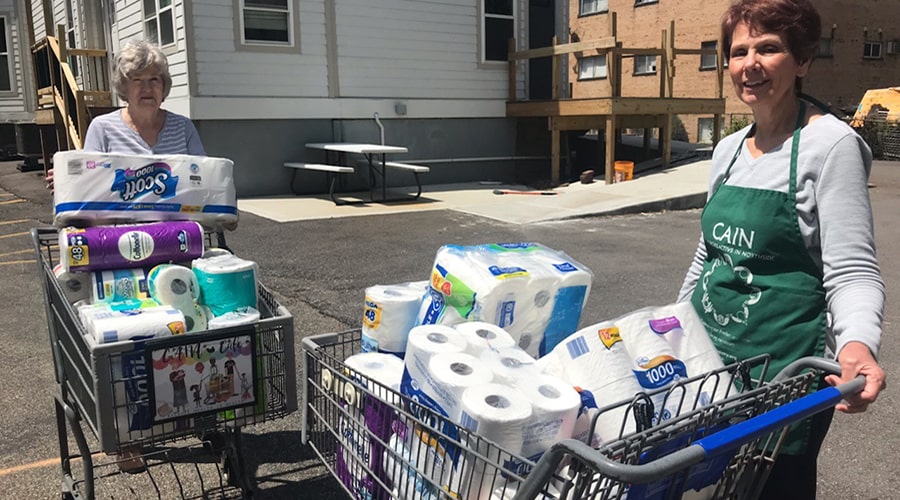 Churches Active in Northside (CAIN)
Cincinnati, OH
CAIN's mission is to "challenge poverty by feeding bodies and souls." A network of Cincinnati-area churches supports the various emergency services programs. The organization provides housing for women and children in transition; food, toiletries, cleaning supplies, and other household necessities; and community mealtimes, where members of the community can come together to break bread and fellowship. Clients can also receive emergency services like financial assistance, rent assistance, or help with other financial needs.
CAIN serves about 500 families per month, combating poverty, homelessness, and food insecurity.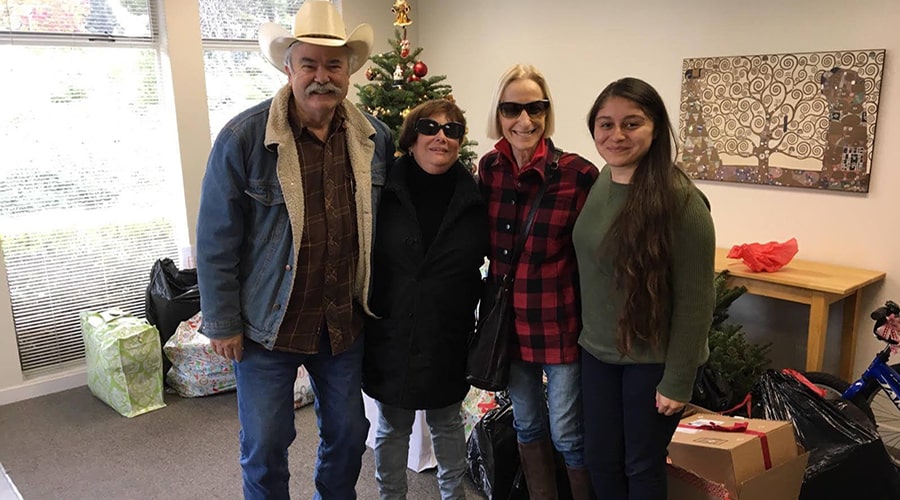 Adopt a Family of Marin
Marin County, CA
Adopt a Family of Marin provides emergency assistance for families in crisis in Marin Country, California. Their mission is to prevent homelessness, giving struggling families the support they need to overcome challenges. Emergency assistance includes rent and security deposits, short-term financial assistance, case management, food assistance, and more.
"When my daughter and I needed help the most, Adopt A Family was there for us. I expected some judgment and disrespect, but what I found there was just the opposite. I was always treated with great respect and understanding…They made me feel cared for and safe when I needed it the most."
-Client Served
If you need emergency assistance, you can find more information about these and other helping organizations on our website, GreatNonprofits.org.
To find out how you can help those in need in your community, visit our website, and search for nonprofit organizations in your area.