Facts About Breast Cancer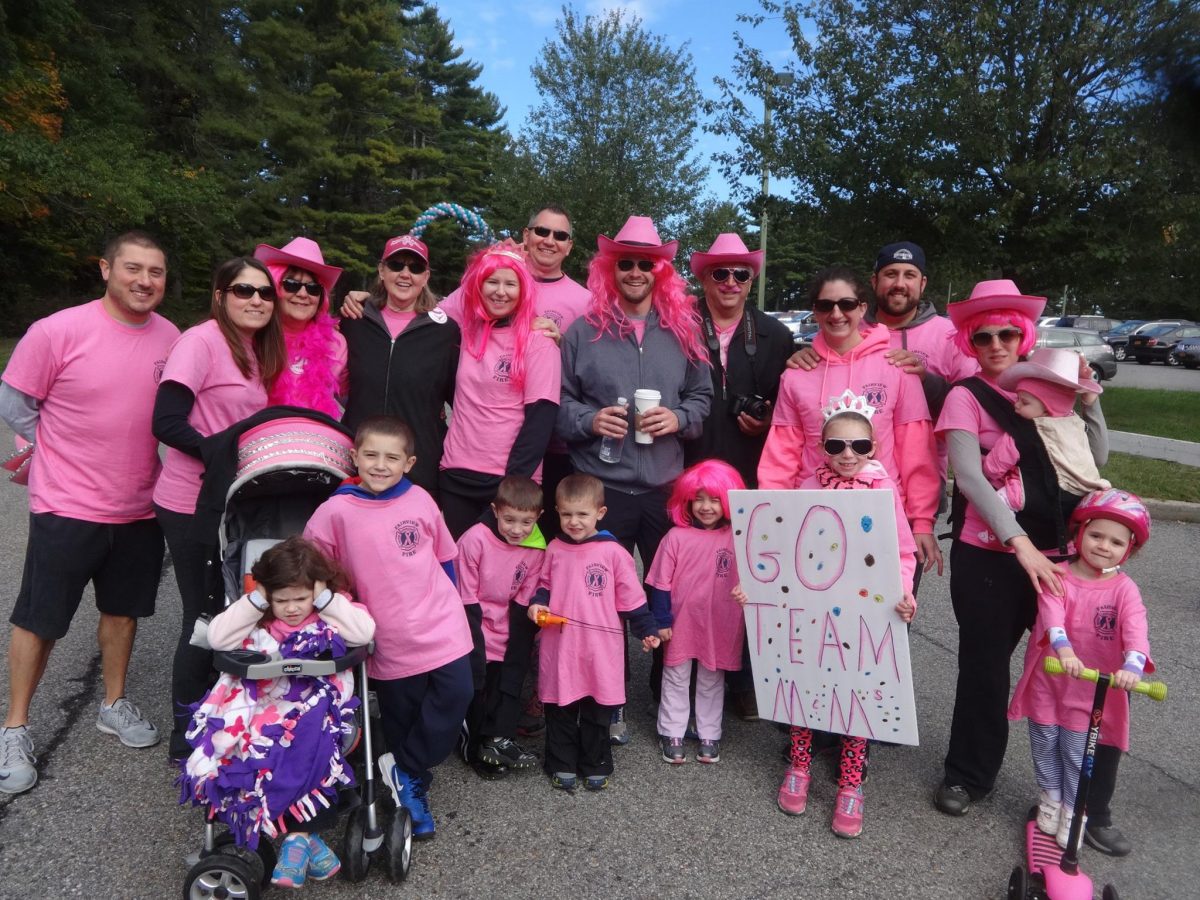 According to NationalBreastCancer.org, breast cancer is the most commonly diagnosed cancer in women. With an estimated 246,660 American women diagnosed with the disease per year, and an estimated 2.8 million American breast cancer survivors alive in the U.S. today, almost everyone knows someone who has been affected by it. We compiled some important facts about the cancer that affects so many lives:
BreastCancer.org

estimates that as many as

1 in 8 American women

will suffer from an invasive form of breast cancer

It has the

second highest death rate

for women of any cancer in the U.S.

A woman's risk of developing the disease is almost two times greater if a first-degree relative has been diagnosed with it

Men are diagnosed with breast cancer, too, although much less often. Roughly

2,600 men

in the U.S. will be diagnosed with breast cancer each year
After glancing at some of these statistics, it's easy to understand how terrifying a breast cancer diagnosis can seem to new patients and their families. But individuals across the country are lending their energy, talent, and creativity to support and uplift the people in their lives who are facing this scary disease. Great Nonprofits wants to highlight the work of some of the most inspiring, engaging organizations that are standing up to breast cancer and standing with survivors:
Companions and Content to Heal
Breast Cancer Options in Kingston, New York  
Breast Cancer Options is a nonprofit that focuses on providing support and educational resources to people who have been diagnosed with breast cancer. One client praised the "local, grassroots" nature of the organization, which she believes has allowed it to "meet the needs of local women in a much more meaningful way than [would be] possible for larger, national groups." Breast Cancer Options offers a variety of services, from email newsletters with information about new treatments, to a summer camp for the children of moms who have breast cancer, "companion advocates" who accompany the patients to medical visits, support groups, community education forums, conferences, and more. Writes one woman who is currently battling stage IV metastatic cancer, "This organization . . . has been incredible for me spiritually as well as [for my own education]. I know I can count on BCO for direction, compassion, and 'direct speak.'"
Innovative Therapies and Ideas
Healing Touch Buddies in Juno Beach, Florida
This Florida breast cancer nonprofit promotes wellness by offering breast cancer patients "healing touch therapy," a form of therapy that encourages deep relaxation in order to manage the side effects of surgery, chemotherapy, and radiation. It provides clients with access to a variety of alternative therapies that may augment their traditional treatment, including essential oils, energy healing, and the healing touch therapy for which the organization is named. One client wrote that in addition to these services, she especially appreciated having "someone there for you on the other end of the phone, in the treatment rooms, holding your hand." Another woman credited the program with helping her learn how "to confront emotional issues that were likely to have led [her] to stress."
Prevention, Detection, and Information: Helping to Lead the Way
Steel Magnolias Breast Cancer Support Group in Anniston, Alabama
In 1999, Lenora Johnson was diagnosed with breast cancer. Two years later, she decided to start Steel Magnolias, a nonprofit that works "to create an army of men and women [working] shoulder to shoulder to offer comfort and hope to cancer patients, especially those with breast cancer." Johnson beat the disease, and since 2001, Steel Magnolias has functioned as a support group, published an e-newsletter, started a program for school-aged girls to teach them about early detection, mailed care packages to people undergoing treatment, and even taken on the role of political advocate, pushing the Alabama state legislature to expand the Alabama Breast and Cervical Cancer Early Detection Program (ABCCEDP). ABCCEDP provides free breast and cervical cancer screenings to women who meet certain eligibility requirements. One client praised the charity for its "strength, fortitude, determination, positive attitude, support, and love."
Focused Populations that Need Help
Asian Breast Health Outreach Project in Richardson, Texas
According to statistics cited by the Susan G. Komen Foundation, Asian-Americans are the least likely of any racial group to be diagnosed with breast cancer. However, a 2010 study published by the American Journal of Public Health found that certain groups within the Asian-American community were at a greater risk; specifically, younger generations of U.S.-born Chinese and Filipina women had higher rates of breast cancer than white women of the same age. The Texas-based Asian Breast Health Outreach Project wants to empower its community with the knowledge and screenings needed to detect breast cancer early. It provides Asians, especially those aged 40 and older in low-income communities, with free mammograms and educational outreach.
Breast cancer is the second most common cancer worldwide. According to 2012 statistics from the Breast Cancer Research Foundation, 12 percent of new cancer cases and a quarter of new cancer cases in female populations were breast cancer diagnoses. Fortunately, there are hundreds of amazing nonprofits out there doing similar work to that of the four breast cancer nonprofits we highlighted. From early detection and screening to education and support resources for people dealing with their diagnoses, organizations across the country are working to improve the lives of women and men with breast cancer.
Hoping to get involved with an incredible breast cancer nonprofit in your area? Donating your time, skills, or money can help someone out there confronting a terrifying diagnosis, and even just sharing this page on your social media accounts may help somebody learn more about the breast cancer nonprofit resources in his or her area. Great Nonprofits is the leading developer of tools that allow people to find, review, and share information about great local organizations. Check out our breast cancer nonprofits page to find an inspiring breast cancer nonprofit near you, and get involved today!