Family-Friendly St. Patrick's Day Activities
St. Patrick's Day has certainly earned its reputation as a hard-partying holiday, and the beer will flow even more since it falls on a Friday this year. But if you have kids, partying may not be your top priority these days. Here are a few family-friendly ideas on how to spend the day:
Keep the neighborhood green! In keeping with the holiday's traditional color, volunteering to help clean your hometown is a great way to spend a fun few hours with your kids and beautify your neighborhood at the same time. And there are plenty of nonprofits that could use your help doing so:
The Rose Kennedy Greenway Conservancy is the designated steward of the Rose Kennedy Greenway, a mile-and-a-half of contemporary parks in the heart of Boston that connect people and the city with beauty and fun.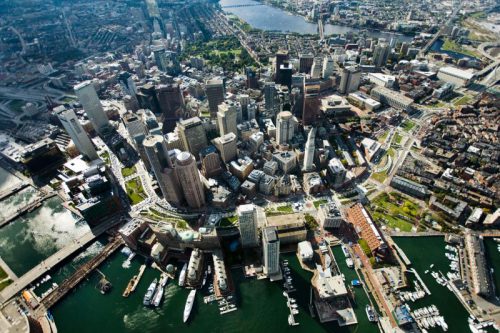 "This is my third season volunteering alongside the Rose Kennedy Greenway horticultural staff. Just last week, yes in February, we got out there and did some winter pruning. It was great!
This one and half mile stretch of parkland in Boston is an integral part of the city, not only for it's beautiful gardens and landscape, but for its cultural richness, including art, music, mobile eats, and special events throughout the year. Those of us who live in Boston are fortunate to have this gem and for those visiting from outside the city or outside the state, this is a must stop on your journey."
Get crafty! Want to perfect that shamrock or leprechaun drawing? Check out the many children's arts programs nearby. Other than potential battles over green crayons today, your child will have a blast: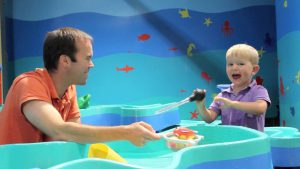 The mission of Habitot Children's Museum in Berkeley, Calif., is to help the broad community of parents and caregivers raise curious, creative and confident children!
"One of the first places we discovered when we moved to Berkeley. Both of my children, 1 and 3, love it! The staff is extraordinary. The wonderful lady in the art studio helped my 1-year-old son paint for the first time by getting him a highchair and helped me with paint and a clean brush. This place is amazing!"
Explore the arts! Whether it's theater, music, or dance, there are many nonprofits out there to help you expand your cultural horizons:
The Irish Repertory Theatre brings works by Irish and Irish American masters and contemporary playwrights to a broad American audience, to provide a context for understanding the contemporary Irish American experience, while also encouraging the development of new works focusing on the Irish and Irish American experience.
"I am of Irish ancestry and really appreciate this opportunity to see Irish plays, often with Irish actors, beautifully performed in this small, intimate setting. Last year works of Joyce that are not often performed were read or played. I have been attending performances over the years and always feel energized by the authenticity of the performance and the sense that they are speaking directly to me."
While holidays are a fun time to build your volunteering and donation efforts around, any time is a good time to give back. Check out GreatNonprofits for the many wonderful local organizations that need your help!