Food Programs Serving Those in Need: Support Your Local Food Pantry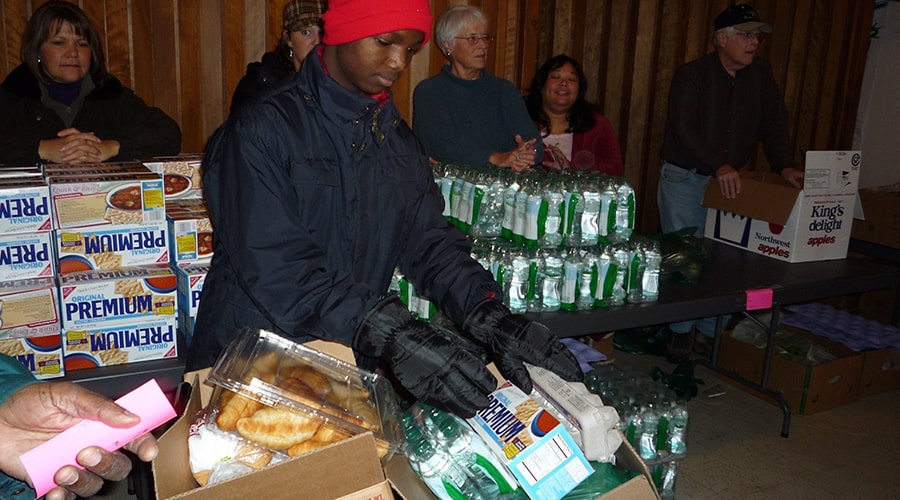 This year, with so many Americans out of work due to a global pandemic, food insecurity is worse than ever. Many people who have never needed a local food pantry are now accessing food programs for the first time.
If you want to help those facing food insecurity, please consider donating your time or resources to one of these top-rated food programs.
Plano, TX
Minnie's Food Pantry is a food program serving healthy meals and offering educational resources to those in and around Plano. The organization is more than just a local food pantry; volunteers aim to provide "red carpet treatment to every person that we serve."
By providing healthy meals to those facing food insecurity, Minnie's Food Pantry is helping Plano residents move towards greater overall health, both physically and emotionally.
"I was told about Minnie's during a very dark time of my life…Minnie's was a God sent and pulled me through mentally, emotionally and financially. Thank you so very much for your kindness. Grateful!"
-Tawnee, Client Served
Big Island, VA
Every year, 20-30 million pounds of produce go to waste. The Society of St. Andrew saves this produce from farmers' fields and uses it to feed the hungry. The organization coordinates field gleaning in 48 states, saving produce that is then sent to local food pantries.
"This food service not only reduces food waste but also helps to fight hunger nationwide.
There is no better warrior to end hunger than The Society of St. Andrew. They take fresh produce, gleaned from the fields or donated by farmers and farmer's markets, and see that it is distributed to people in need. Nearly 100% of their funds are used to this end. They are the best!"
-Haqiqu, Donor
Orange Park, FL
Waste Not Want Not is one of the nation's leading food programs dedicated to rescuing food that would otherwise end up in a landfill. Instead, volunteers make sure it ends up in the bellies of the hungry.
Every day, perfectly good food is thrown away by restaurants, grocery stores, farmers' markets, and other locations. Volunteers from this organization take this fresh food and immediately distribute it to those facing food insecurity in the local community. The organization serves up to 15,000 people every week.
"I'm truly amazed at how Waste Not Want Not can turn around 1.9 million pounds of food; for pennies on the dollar feed families, seniors, and kids while saving other nonprofits millions from their budgets. I'm very glad to be associated with this organization!"
-Community Donor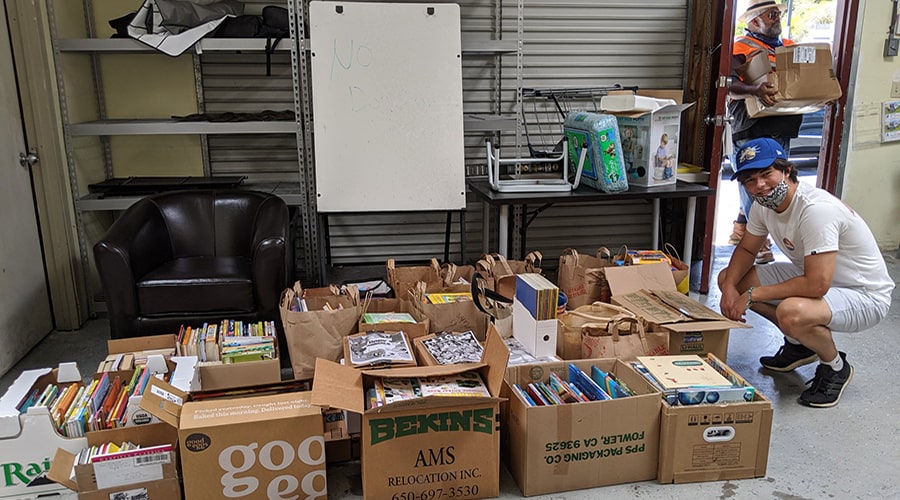 East Palo Alto, CA
This organization serves some 10,000 clients every year, providing emergency food services for those in crisis. In addition to providing balanced and nutritious meals for individuals and families, the Ecumenical Hunger Program also offers case management services and mentorship, helping recipients become self-reliant.
This nonprofit is more than a local food pantry. They serve the whole person with dignity and respect, offering food, financial assistance, housing and job help, and mentorship to give each client a leg up.
"Life has been really hard these last few years, but EHP made starting over so much easier. I truly appreciated their wonderful staff. There are many organizations out there that are trying to help people, but not one of them can hold a candle to EHP (the best-kept secret in the Bay Area!)"
-Client Served
Newfoundland, NJ
Ample Harvest works with farmers across the country, educating them and empowering them about food insecurity in their communities. The program encourages farmers to take leftover produce from each harvest and donate it to those in need.
Through their efforts, Ample Harvest has connected local farmers with some 8,400 local food pantries – about 1 in 5 of all food pantries in America.
"Ample Harvest is unique in that it is solving multiple issues: hunger, climate change, and malnutrition, by making it easier for ordinary people to simply share excess produce from their gardens. Facilitating this connection makes this mission scalable globally and helps to make this practice into a routine. Incredible mission, incredible organization."
-Board Member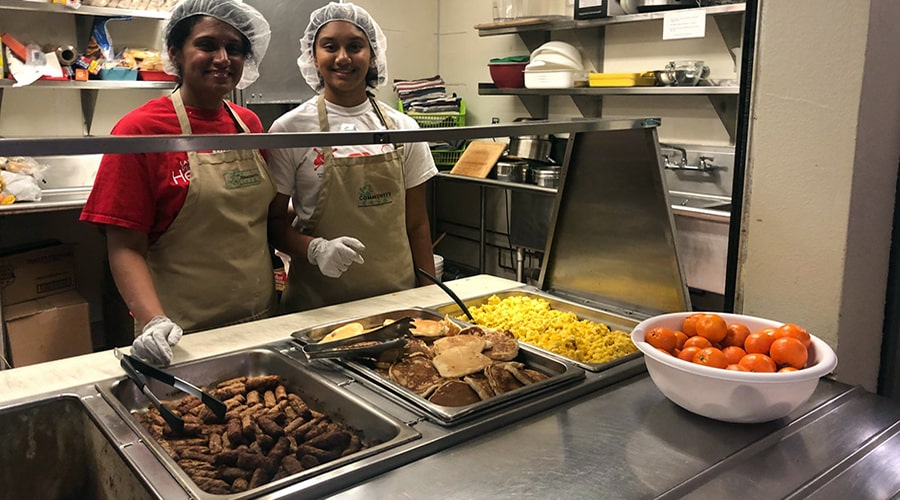 San Jose, CA
Community Seva serves the homeless and underserved populations in the Bay Area by providing hot meals, shower services, laundry, and care bags for those in need. To date, this food service organization has served more than 145,000 meals to those facing food insecurity.
"Kahlil Gibran said, 'Work is love made visible.' To me, that line is a testament to how much we gain, grow, and offer through the work we do at Community Seva. It is the love with which every volunteer dedicates their time & skill to serve a hot plate of food."
-Maggieram, Volunteer
To learn more about these food programs, or to discover food programs or a local food pantry in your area, visit our website and search for nonprofits near you. Thank you for supporting these nonprofit organizations during National Hunger Awareness Month!