Support These Nonprofits Working To Increase Food Security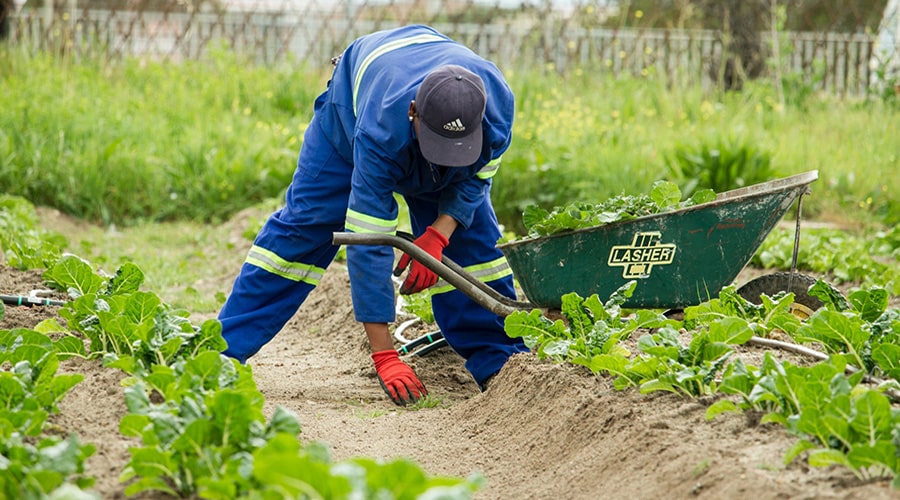 Agriculture and fresh foods are essential for people to live a healthy life. Unfortunately, some do not readily have access to fresh, healthy food because of financial barriers. Some live in areas known as food deserts and lack education about nutrition and health.
Below is a list of organizations we put together that are dedicated to increasing food security. With help from people like you, these nonprofits are actively addressing agriculture needs, nutrition, and food access for those in need.
Big Island, VA
Society of St. Andrew is a nonprofit that collects unused produce from agriculture farms and distributes it to the food insecure. Their "gleaning network" consists of thousands of volunteers collecting food that would otherwise rot in the fields. These fresh fruits and vegetables are delivered to food banks, pantries, soup kitchens, and shelters to feed millions of people worldwide.
The Society of St. Andrew (SoSA) helps our brothers and sisters in the community by harvesting produce left in fields and orchards after commercial harvesting. This organization is right in line with one of my personal philosophies: "think globally, act locally". They help reduce food waste and get the food to people who need it. SoSA is great!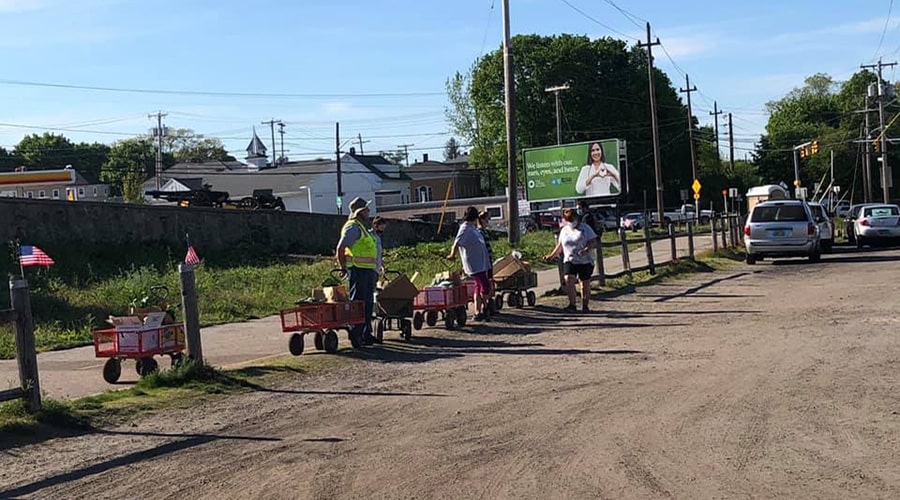 West Warwick, RI
Be The Change provides low-income and homeless individuals and families a place to shop for food and essentials on a donation basis. They run a food bank and affordable "store" for those in West Warwick and surrounding communities, including the elderly, homeless, and those who are hungry, increasing food security in the region.
"I have had the pleasure of working with Be The Change for a couple of years and it has been such an eye opening experience. Coreen and her group work tirelessly searching for the donations they need to be sure the people of the area are able to have the food, essentials and clothing they need to survive. Whenever she finds out that another wonderful business in the community has stepped up to help, the excitement is so contagious you can't help to be excited too. They are definitely an organization that must be commended for all the work they do to make the community a better place to live in." – CrisB
Oklahoma City, OK
Hunger Relief International works to decrease hunger in Guatemala and Haiti. They work in partnership with local communities to provide meals and food resources to vulnerable children and families. Their programs include providing cookstoves, creating organic gardens, health clinics, and hosting health and empowerment training.
"It can be difficult when choosing the right organizations to support but Hunger Relief International was an easy choice for our family. My husband and son have both been a part of mission teams with HRI and seeing the work first hand was incredible. HRI looks for unique ways to not only meet the needs of the people they serve but they also look for ways to help people and villages become self sustainable to strengthen future generations. We receive regular updates on the impact past projects continue to have on the communities supported by HRI and new projects in the works." – sorta74
Denver, CO
Re:Vision works with marginalized neighborhoods to develop food security community systems in Southwest Denver. Their programs include training and empowering leaders, promoting nutrition and health, establishing urban farms and gardens, and supporting cooperative businesses. They serve over 4,500 residents per year in low-income areas.
"Re:vision is working with community members to address access to food. As part of a larger social movement of local foods, RI draws upon ideals of sustainability, community empowerment, and a vision towards a better future on both a local and global scale. Their promotora model builds upon community knowledge and expertise, providing families with access to healthy foods. Gardening is an entry point into community organizing, changing networks, and expansive learning." – Member