Getting a Non-profit Internship
Thinking about the non-profit sector?
Interested in finding a local charity where you and your friends can volunteer on the weekend? Or perhaps you're a college student looking for a non-profit job or internship? Where can you get information about all the non-profit sector has to offer?
Get started by using the GreatNonprofits zip code search engine to find a top-rated non-profit near you. That's just the beginning, though! Getting a job or internship in non-profits (or in any sector) can be quite a process, so here are a few tips for finding and landing your dream job.

Share your internship story! Know of a great local nonprofit?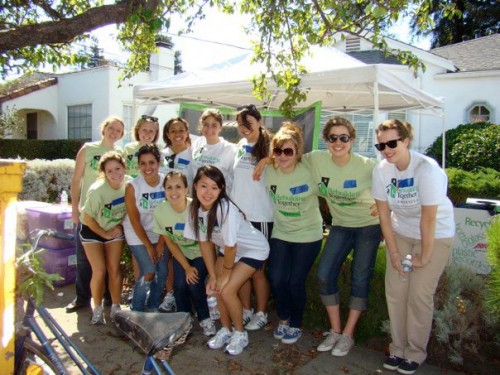 Find a cause or an organization that you are passionate about
Non-profit work is both demanding and increasingly difficult to come by. Passion for a social cause, organization or job will make the hard work more enjoyable and rewarding, and it will also help you stand out during the application process!
Do your research
Take the time to do some research on the organization you are applying to. Their website, annual reports, client stories and staff/board biographies can tell you a lot about how their mission aligns with yours. If you're particularly interested in an organization, find their contact information and reach out to see what more you can learn! Be proactive and curious about your organizations of interest – that way, you'll know what you're getting into and be more memorable to your interviewers. It's also a good idea to focus on organizations that have past experience with interns. They're more likely to have a "mentor" mentality and the capacity to give interns significant, engaging work, rather than just having interns make Starbucks runs and file paperwork.
Get your feet wet with volunteering and internships
One of the best things about working at a non-profit is how often volunteers and interns have the unique opportunity to work on, or even manage, professional-level projects that truly contribute to the organization's mission. Because non-profits are usually run by small to medium teams, you'll get great hands-on experience, learn a ton about the organization you work for, and have the chance to collaborate directly with potential employers and their contacts in the field. Be enthusiastic and do more than is asked of you, and make a good impression on your colleagues and supervisors – they might be writing your letter of recommendation soon, or even looking at your application for a full-time position! Even if it doesn't lead straight into a job, volunteering or interning is great exposure to how non-profits work and a strong selling point on your resume.
Network, network, network
No matter what industry you're trying to get a job in, building a network of personal connections is hugely important. Stay in touch with former colleagues, supervisors, and even that person you met at the fundraiser who used to be on the board of your favorite foundation. A lot of non-profit hiring is done through word of mouth instead of traditional advertising and recruiting, so the more people you know, the better.
Build a rock star resume
In any job search, your resume should be a concise and compelling display of your skills and accomplishments. When looking for a non-profit job, however, it is also an opportunity to show your passion for the organization's mission and projects. Highlight experiences that demonstrate your ability to work as part of a diverse team, because most non-profits work with a wide variety of stakeholders. To market yourself as not only professionally capable, but a good fit for the organization as a whole, draw attention to any past volunteer or service experiences, which show your commitment to the sector. Remember, all kinds of skills can be useful at a non-profit – if you advertised an event for your student group, made videos or PowerPoint presentations in class, or led group activities as a camp counselor, mention it!
Take the initiative
While some non-profits may have formal internship application processes, others have unlisted opportunities or will accept potential interns who reach out to them first. If the non-profit's website doesn't have any information about a formal application process, email the organization to express your interest and inquire about a potential internship. With a smaller organization, you might even take this opportunity to propose various projects that you would like to take on as an intern. They will appreciate your engagement with the cause and might even want to support your work!
Check out the links below to search for non-profit internships and volunteer opportunities: