GreatNonprofits Welcomes New Board Members and New Board Chair
GreatNonprofits welcomes Parker Blackman as the new Board Chair, and new board members Bill Crane, former VP of at LinkedIn, and Reed Colley, CEO of FlightPath!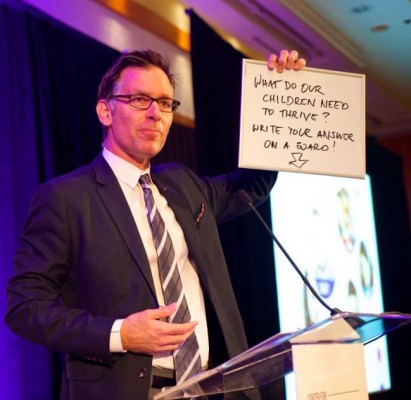 Parker Blackman is the Founder and Principal of Parker Strategies. Previously Blackman served as Chief Operating Officer and West Coast Managing Director at Fenton, the largest public interest communications firm in the nation.  During that time he successfully led the San Francisco office, established Fenton's Los Angeles office, built the firm's digital capabilities, and led the transition from a public relations to an integrated communications firm.
Blackman served as partner and lead strategist for the Robert Wood Johnson Foundation, First 5 LA, The William and Flora Hewlett Foundation, and Playworks. He has consulted for movement leaders including Arianna Huffington & Robert F. Kennedy, Jr.
"Parker Blackman will be a terrific asset for GreatNonprofits. His work at Fenton in organizational leadership and communications strategy was legendary," said Mal Warwick, who is retiring after eight years as board chair.
"I'm delighted to be part of such an important organization at this exciting time in the non-profit sector," said Blackman.  "With strong existing leadership, as well as our new board members, I feel confident that we're poised to transform the way volunteers and donors interact with local non-profits."
GreatNonprofits is also proud to have two new board members bringing both technology expertise and a passion for philanthropy: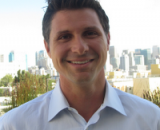 Reed Colley is the founder of FlightPath and Do Something Great Today (DSGT), a foundation that is building technology to connect people to the nonprofits using a mobile app. Prior to FlightPath, he founded and led Black Diamond Performance Reporting (acquired by Advent Software), the first true cloud based portfolio management system to help independent financial advisors analyze and focus on their clients' investments.

Bill Crane is a technology executive with a passion for improving philanthropic infrastructure.  He is currently a technical advisor working with early stage start-ups. Most recently, he was VP of Engineering for LinkedIn during their pre-public growth phase. Bill also served as the VP of Engineering for Proofpoint (IPO April 2012), Redline Networks (acquired by Juniper Networks), E-LOAN (IPO June 1999), FrontOffice Technologies and Network Computing Devices (IPO June 1992).
This adds to GreatNonprofits' existing board members Gregg Behr, Virginia Esposito, Peter Hero, Frances Philipps, David Weir, and Clam Lorenz.  For more information about GreatNonprofits please visit http://partners.greatnonprofits.org/.