Having Fun at All Ages: Five Senior Centers Keeping Things Entertaining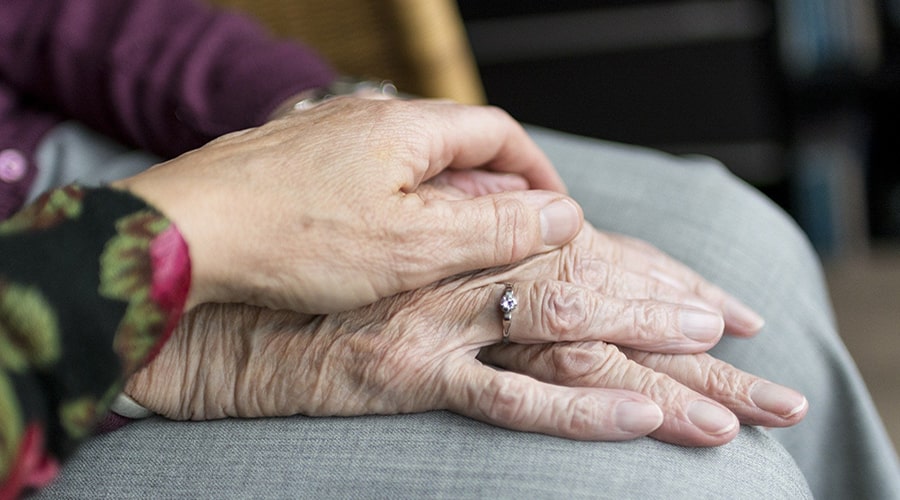 One of the fastest-growing demographic groups is our seniors. With life expectancy on the rise and medical advancements, people are simply living longer. This news is incredible but also means there is an increased need in places that cater to seniors. Not only to provide assistance for day to day tasks, but also somewhere to go and be part of a community.
We share five different senior centers from around the country dedicated to helping people live out their golden years and be happy and healthy. By providing social activities and learning opportunities, these places are great resources to have.
New York, NY
This is a unique organization that pairs teen volunteers and seniors for beauty makeovers and conversation. By fostering these connections, they can prevent isolation. Social ties are one of the strongest predictors of well being. By providing this opportunity, these women can connect and build a beneficial relationship for both. They are located in 18 different states and have over 1300 volunteers.
This volunteer experience was incredibly moving:
" 'Hello, how are you doing this fine day?!' This was the welcome I gave this one woman resident. From across the room, I could tell this woman just wanted some company.

I asked again, "Do you want to get your nails done?" She didn't respond. Although she smiled and made eye contact with me, I realized she was part deaf and couldn't fully understand what I was saying to her. After talking with her, I became a little discouraged because I knew she was trying very hard to hear me.

I noticed she had a notepad in her hand and I asked her if I could use it. She welcomed the idea! During our talk, I caught that her name was Margaret and we realized that she and I both grew up in Westfield, NJ. Margaret was delighted to speak with me about her childhood and compare the specific landmarks in the town. Just as I was about to go, Margaret pulled me aside and said to me, "You were wonderful with me. I know it is very hard to speak to me and that is why many people who visit don't talk with me. You have a wonderful gift." This statement blew me away. I, who only spent an hour with this woman, was being called a deaf whisperer! I accepted the compliment with great pleasure. This experience helped me understand what my goal in life will be. I will be going to college next year to study speech pathology/audiology, so that I can help the people in the community who have trouble communicating. I thank Margaret and her wonderful compliment because she set the path for my life, and I will always remember her kindness and patience."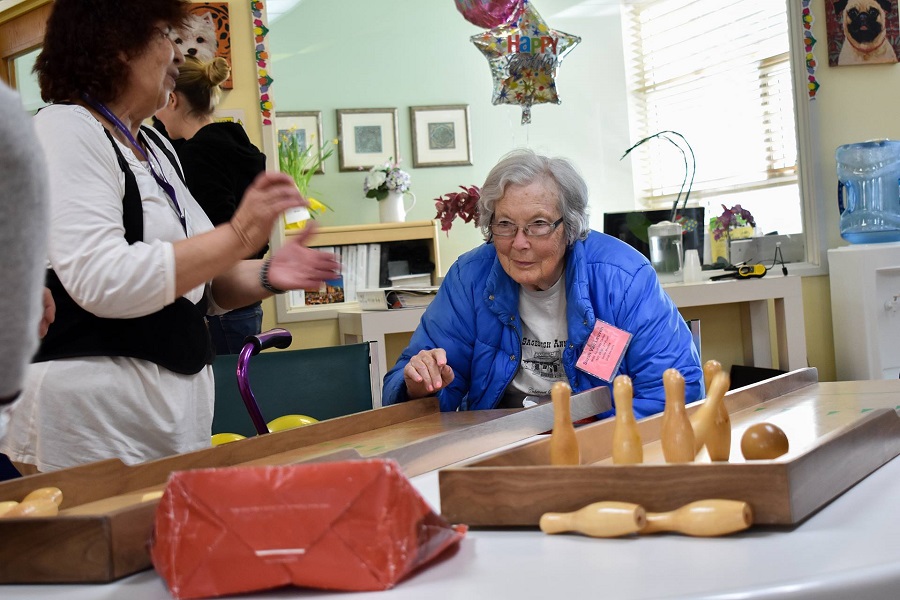 Santa Monica, CA
Located in the Los Angeles area, this incredible organization works with more than 30,000 adults each year. They offer tons of services for older adults, including home care, an adult day service center and a transportation & mobility program. There is also an elder abuse program that helps work on prevention and awareness of this issue. The ability to connect with that many people each year is remarkable.
Here is one story from a volunteer and participant showcasing the variety of programs they offer:
"I have been involved with WISE & Healthy Aging for over eight years – both as a participant and as a volunteer. Whether I am there to take a class or help out at an event, I am always impressed with the enthusiasm of the seniors who are there to learn and to grow. To give you an idea of the variety of classes that are offered: I have taken yoga, writing children's books and Hip Hop dance! I've taught a class on European Art History and have danced down Main Street with our group of seniors at all the Fourth of July Parades. I even traveled in Ireland with one of their group tours. When I owned a boutique in Santa Monica, I co-produced two fashion shows – one was a fundraiser – in which the models were our senior women, who strutted down the runway to cheers and admiration by all who attended. I've made new friends here, including one man who told me that this place is his second home and a life-line for him. It's clear to me that what is being offered and demonstrated everyday in the WISE & Healthy Aging community is a philosophy and a spirit that conveys: becoming older is a time to thrive – a time for growth, adventure and friends!"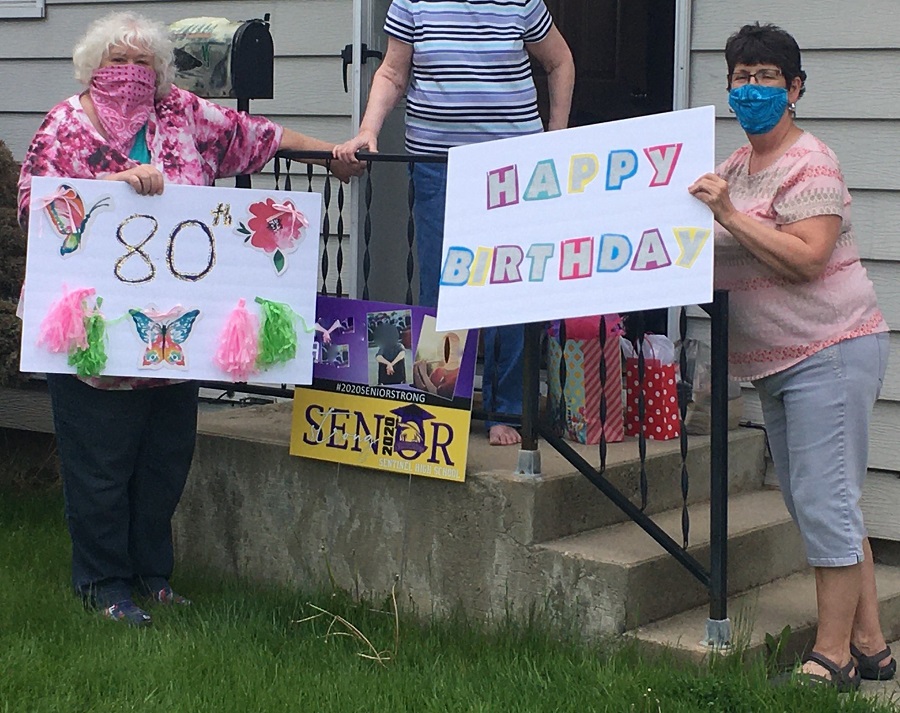 Missoula, MT
Established in 1982, this organization provides a wide range of programs for older adults. They help with Meals on Wheels, homemaking, and other care that empowers older adults to live independently. They can work with seniors to find them assistance in almost all areas of life and make sure they have the resources they need. Even with the pandemic, their teams are still providing support including social distance birthday celebrations like the picture below.
Here is a recent story from someone who volunteers with them and also uses one of their services:
"Missoula Aging Services is a wonderful resource in many different ways. I personally am familiar with two of them. Each year I make an appointment to discuss and update my Medicare supplementary insurance. This not only saves me money with healthcare expenses, but also ensures that I am aware of any changes in coverage of medical care or prescription drugs by my insurance company. This wouldn't be possible without the advice and guidance of the professionals and volunteers at Missoula Aging Services.

In addition to seeking personal help from the agency, I also volunteer several hours a week as a Senior Companion. This involves spending time with seniors who are in need of human camaraderie or transportation to grocery stores or doctor's appointments. Some clients are active and love to get out; others are lonely or isolated and just need someone to talk to. Often, the time that a volunteer gives to these individuals means the difference between staying in the comfort and familiarity of their homes and moving to assisted living facilities. In some cases it gives family members respite from the daily stress of caring for a loved one living in their home. It is tremendously satisfying to know that a few hours a week can make such an important difference in the lives of others."
Marietta, GA
This nonprofit focuses its efforts on military service members, vets, spouses and children. They help thousands of people each year avoid hunger and homelessness. They match up some vets with battle buddies so that they are not alone and have someone that can help them with anything they need. Taking care of those who have fought for our country is their whole mission, and they do so much incredible work.
Here is a story from a vet that has been helped by this service:
"I'm an older, single Vet (late 70s) living alone and my 'horizons' are not what they used to be.

Frankly, I was against the wall searching for my next move when I made contact with UMC and, almost immediately, things began to change for the better. The organization comes through with whatever the Vet needs by way of shelter, food and clothing; in my case it was transportation after my last hospital discharge.

"BOFFO", in my own personal language, is the highest compliment I can pay anyone or anything. In my view, United Military Care rates a "Triple BOFFO" !!

They have my never-ending appreciation."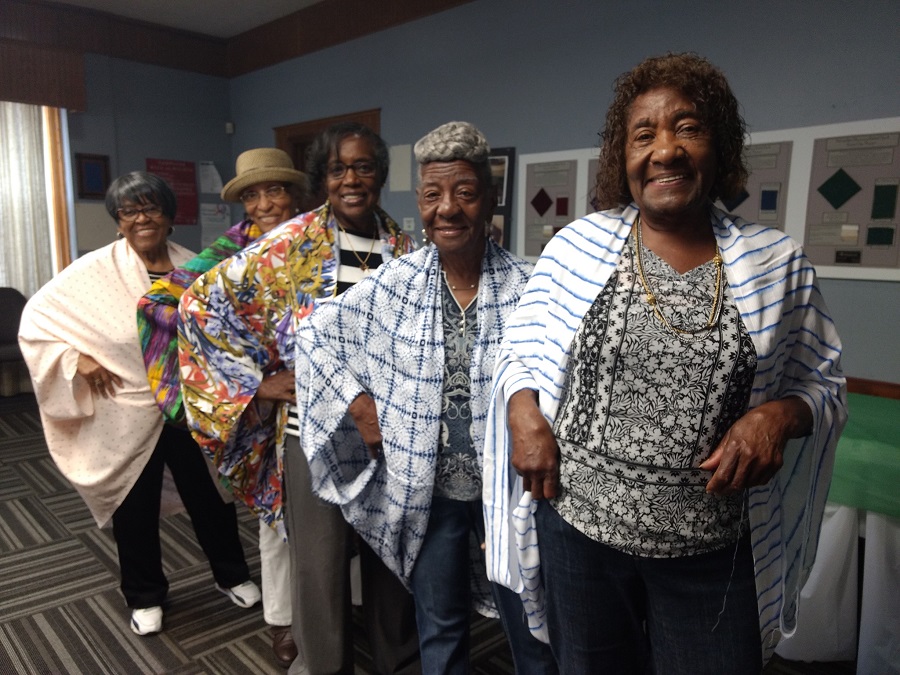 Kansas City, MO
Using a network of community-based organizations, the Shepherd's Centers of America can provide services for thousands of older adults in over 50 different communities. Their vision is to transform the concept of aging into an empowering experience for living a life of meaning. They want to help seniors continue to learn new things, give back to their communities, and improve their well-being through exercise and life skills.
Here is a great note from one incredible volunteer:
"I have been a volunteer with The Shepherd's Center of McLean-Arlington-Falls Church since 2010. I have provided rides for seniors in our area and found it to be personally rewarding when a rider thanks me and indicates if it were not for the Shepherd's Center they could not even get to see their doctor. Our center is made up of all volunteers (no paid staff) and I train all our new drivers in the use of our Ride Scheduler computer system. As I personally interview them I can attest our volunteers are a sincere, dedicated workforce and they are proud to be affiliated with the Shepherd's Center of America."
From classes to makeovers to parties, these five organizations provide tons of fun for seniors across the country. There are so many other nonprofits doing similar work. None of it is possible without donations and volunteers to keep things running. Consider a senior center in your community next time you want to volunteer. Intergenerational relationships are a benefit for everyone.