Help Teenage Moms by Supporting These Nonprofits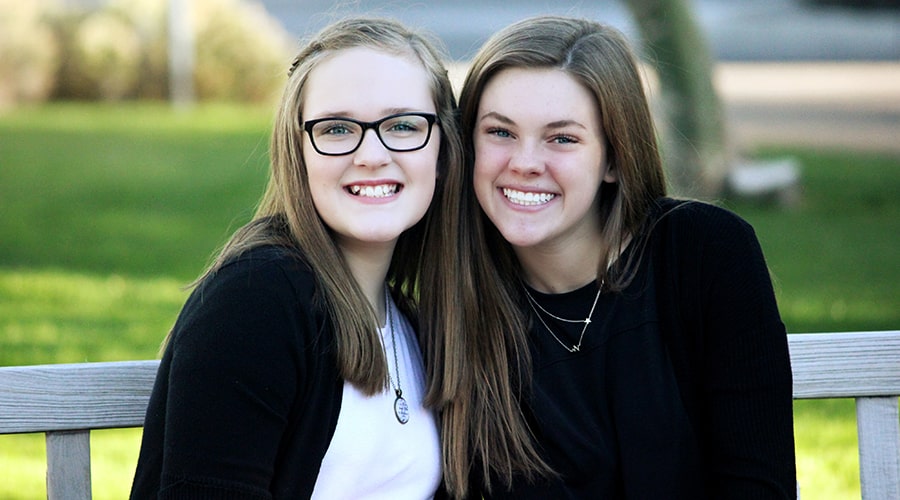 Being a teen mom in the United States is tough. Studies find more than 50 percent of young mothers never graduate from high school. Less than 2 percent receive a college degree before they turn 30. And more than two-thirds of families started by an unmarried teen moms live in poverty.
It doesn't have to be this way.
Organizations and Programs Assisting Teen Mothers
These top-rated organizations are helping young mothers reach their educational, financial, and professional goals, setting them and their children on the path to success. If you want to help a teen mom in your community, consider donating your time or financial resources to one of these nonprofit organizations.
Advocates for Adolescent Mothers
Chicago, IL
Advocated for Adolescent Mothers is helping teen mom and other young parents break the cycle of poverty, pursue education, and prevent child abuse.
Through educational grants, classes, and other support, the organization helps young mothers achieve educational and professional success. They equip and empower young women to chase after their dreams and give them the support and tools they need to reach their goals. By providing support for these young women, the organization is breaking the cycle of generational poverty.
The organization also provides back to school supplies for the children of teen moms. Each winter, young mothers receive Christmas gifts for their children.
"I was the first person in my family to not only earn a college degree but a high school diploma as well. I am so grateful to have met Lillian Harris and being apart of AFAM. I too became a mother at a young age, but being apart of AFAM, I learned that my dreams were not impossible to reach because I had a child young."
-L. Tribble, Client Served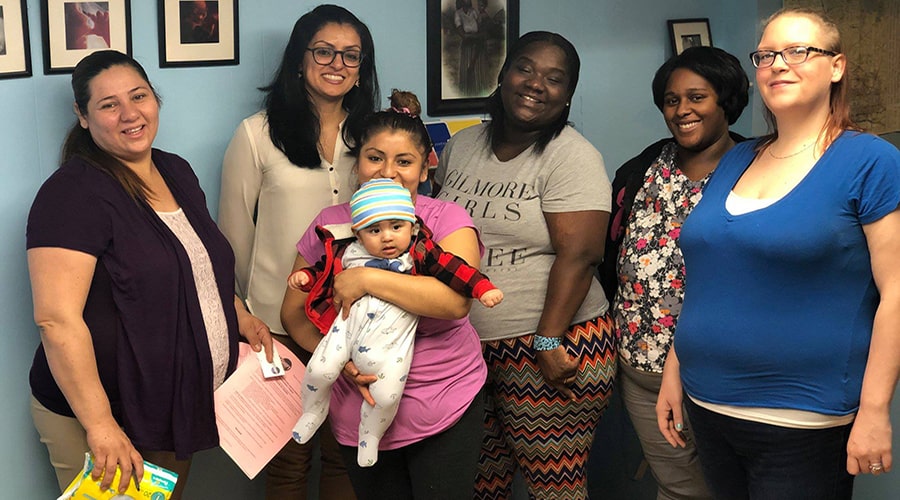 The Northwest Center
Washington, DC
The Northwest Center respects all human life. To this end, they support young women through unexpected pregnancies, providing the care and resources needed to navigate becoming a teen mom successfully.
After birth, the Northwest Center continues to support young mothers. Each teen mom receives continued support, giving her the resources she needs to support herself and her child. The organization focuses on compassion and dignity, recognizing that all women and children have the right to safe housing, nutritious food, clothing, and quality healthcare.
The ultimate goal of the Northwest Center is to help young mothers achieve self-sufficiency.
"While a resident at the Northwest Center, I was able to continue my college studies while providing a safe upbringing for my son. We came into the home when my son was just six weeks old, and we left when he was about 14 months old, two months after I graduated college, and was leaving for my first corporate job…I thank God that I was able to get into that program, and I don't even want to imagine if it did not exist for me and my son. This is an incredible place and home for women and children who are in a stage of transition and need additional help and guidance through life's adversities from making poor life choices. The Northwest Center gives a woman hope and helps her feel like there is a new day coming."
-Monique, Client Served
Heart of Texas Pregnancy Resource Center
Austin, TX
The Heart of Texas Pregnancy Center is a Christian-based organization with two locations in Austin, Texas.
The organization seeks to provide support for young parents facing an unexpected pregnancy, no matter which road they choose. Passionate volunteers offer a variety of services for these young mothers: ultrasound, healthcare consultations, material donations such as maternity and newborn clothing, support groups with mentors and other teen moms, spiritual support, education, and employment assistance.
The Heart of Texas Center helps young mothers feel supported and loved. By helping these women find self-confidence and see a pathway forward, each teen mom can pursue education and employment opportunities that will help her provide a better life for herself and her child.
"Last summer, after having my daughter, the Heart of Texas Pregnancy Resource Center welcomed me with open arms and supplied me with so many things! As a first time mother, I wasn't sure of what all I would need, but Debbie and Carla made sure my daughter and I were taken care of. Such a sweet nonprofit organization helping so many women and families. They are a TRUE BLESSING."
-Destini, Client Served
Breath of Life Center, Inc.
Islandia, NY
The Breath of Life Center encourages women who find themselves unexpectedly pregnant. This life-affirming organization gives women compassion, love, and encouragement during the most challenging and difficult time in their lives.
Each client receives pregnancy and postpartum support from caring, dedicated volunteers and staff. Young mothers can access training courses, workshops, counseling, mentor sessions, and support from other teen mothers. The Center also offers parenting classes, as well as free materials such as clothing, diapers, and formula.
The Breath of Life Center aims to be a safe place for young women who feel like they have nowhere else to turn.
"I am so thankful to Breath of life pregnancy center, especially Regina and her staff for helping me through a difficult time in my life. For being there for me in the delivery room, helping with baby items, and many more.

Being pregnant alone is never easy. The help and guidance I received was amazing!"
-M. Mitchell, Client Served
If you want to support teen moms, visit GreatNonprofits to donate to these or other organizations helping teen moms.