Honoring the Nation's Heroes on Veterans Day
By Becca Stewart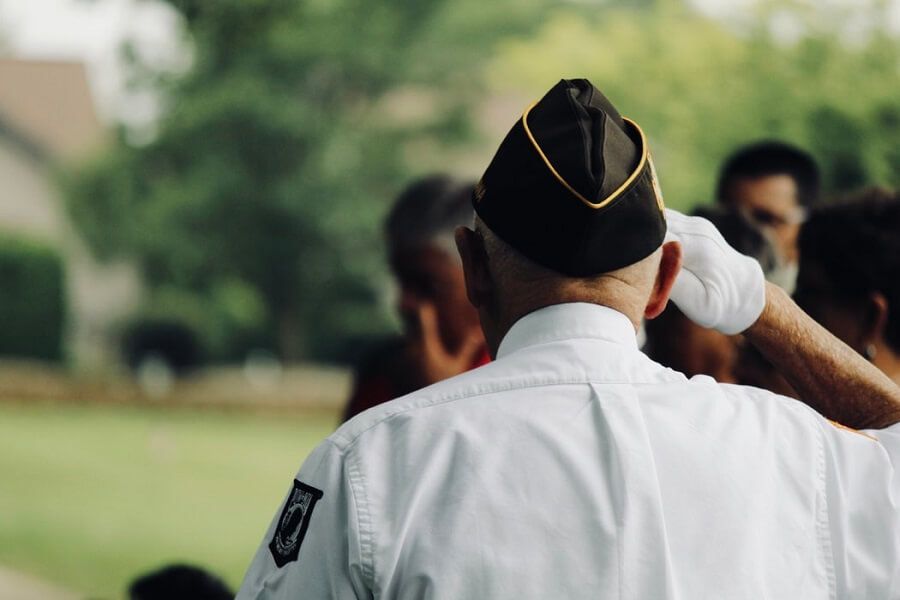 On November 11, 1918, fighting ceased on battlefields in western Europe. More than 110,000 Americans lost their lives in the conflict. The following year, President Woodrow Wilson declared November 11 "Armistice Day," a day to reflect on the war, honor those who served and remember those lost in battle. After the unconscionable losses sustained in World War II – nearly 420,000 Americans alone – President Dwight D. Eisenhower changed "Armistice Day" to "Veterans Day," a national holiday to be observed on November 11 every year.
Today, as we continue to reflect on 20 years of war in Afghanistan, Veterans Day holds a special meaning. The holiday draws us together. People of differing political, religious, and cultural backgrounds can agree on one thing: American troops deserve to be recognized and thanked for their commitment to the greater good.
In honor of our nation's heroes – both past and present – please consider donating your time or resources to one of these Top-Rated nonprofits. You can also discover even more veteran-focused organizations by searching the GreatNonprofits website.
Chattanooga, TN
Friends of the Troops is on a mission to encourage, honor, and support U.S. servicemembers and their families, both at home and abroad. The organization provides care packages to deployed troops and holiday gifts to military kids overseas and in the States. Friends of the Troops also provides hygiene kits and other support for homeless veterans.
This nonprofit places a particular emphasis on helping both active duty servicemembers and veterans in their time of need. They believe that every veteran should be honored and thanked for their service to our nation. This relentless drive to serve those who served our country is what makes Friends of the Troops a GreatNonprofits Top-Rated organization.
"This is the second time Friends of The Troops adopted me during my deployment. Not only did they adopt my team, but also reached out and helped our sister service that we were working with side by side. The care packages and letters during the holidays played a very crucial role in our morale…The mission would not have been as successful without Friends of the Troops."

-MMucha, Client Served
Warner Robins, GA
Female veterans are four times more likely to experience homelessness than their male counterparts. These veterans also suffer high rates of PTSD, depression, and suicide compared to non-veteran females. The number of homeless female veterans has tripled in the past ten years.
The Genesis Joy House saw the need for programs designed specifically for female vets and decided to step in. This organization currently provides services and resources for women experiencing homelessness or at risk of becoming homeless. Genesis Joy House is also in the final stages of creating a shelter and transitional living facilities for female veterans.
This nonprofit serves about 475 veterans every year, helping former servicemembers get back on their feet and create self-sufficient, successful futures.
"This is a wonderful organization that shows that our vets are truly important to the community. I have a great respect for our military, and it warms my heart that this organization is doing amazing things for those in need."

-Anonymous, General Member of the Public
San Marcos, CA
Veterans Transition Support is closing the gap between military service and the civilian workforce. Their programs are 100% volunteer-run, providing practical services like resumé writing, interview skills, and training courses for those transitioning out of active service.
The organization also helps homeless and unemployed veterans overcome barriers that keep them from working. Veterans can also access help filing VA Disability claims and other necessary paperwork.
Nearly 950 current and former servicemembers access services through Veterans Transition Support each year. 100% of those who seek one-on-one job counseling support find gainful employment.
"Russell, Kathy, and the VTS Team put together some amazing training that has helped me get where I am today. The OSHA and LEAN training benefited me as I transitioned out after 25 years of active duty and allowed me to have additional skills that are very useful in the civilian job market. This made me a more competitive job seeker and even more attractive employee to the school districts that I have been employed by. The VA presentation helped me navigate a new world and properly file for my claims preventing unnecessary headaches and delay.

I am grateful for all they have done for those of us transitioning out into a new career."

-plotzkegw, Client Served
Alexandria, VA
Too often, military servicemembers, veterans, and their families fall through the cracks. While there are systems in place to help those who serve, many don't know where to look when they need help. The Code of Support Foundation partners with veterans and their families to connect them with resources and services to help them thrive, both during and after active service.
The one-on-one service model helps this organization provide targeted support to each individual. Trained volunteers and staff assist clients during the most desperate times in their lives. Code of Support helps guide individuals and families through the crisis, connecting them with the necessary tools, programs, and support they deserve. The goal is to make each person's complex case more manageable and ease the burdens our military servicemembers face when life gets hard.
"I am very grateful for the support my family has received from Marjorie Pennington at Code of Support. She calls my wife regularly and has given much-needed support for my wife, our child, and me. I am an Army Veteran and have been diagnosed with terminal brain cancer. Marjorie has found many organizations that are willing to help my family. We are very thankful for Marjorie and Code of Support."

-Client Served

Our veterans deserve our respect and support, not only on Veterans Day, but every day of the year. Please support current and former servicemembers by donating your time or resources to one of these incredible organizations. Want to find more nonprofits serving veterans and their families? You can search an entire database of reputable organizations on our website.