How to Get Your Press Release Noticed

Securing media coverage for your nonprofit organization can be frustrating, especially when you take the time to send a press release and never hear anything back.  But journalists are on a tight deadline and don't have the time to respond to every pitch.  In order to make your press release stand out, follow these three simple strategies:  pitch a relevant story angle, write like a journalist, and add a personal touch.
The number one question newsroom editors ask before covering a story is "why should I care?"  To make your story matter it needs to have a timely angle or tie into a local/national trend.  For example if you are promoting water conservation, lead in with a startling statistic about California's drought or an upcoming event like Earth Day.  Another strategy is to pitch a follow-up piece on a story the journalist has covered in the past.  If the reporter did a story about overcrowding at an animal shelter, suggest they meet with your no-kill nonprofit about how to get more cats and dogs adopted.
It is also important to make the information in your release easy to find.  "Put the contact information right up top followed by a sentence or two summarizing what it's about," recommends Danny Willis with the Bay Area News Group.  Business jargon or over-the-top statements are red flags for media professionals.  The easier you make it for journalists to cover a story, the more likely your story will be picked up.
Finally when you are ready to submit your release, send it to reporters or producers personally.  Journalists rely on a handful of interview contacts for most stories, so the goal is to get on their short list.  Reporters are always looking for passionate experts locally, who are willing to be interviewed at a moment's notice.  Build relationships with journalists in your city and then follow-up with them personally after sending a press release.  If a media organization does reach out, never turn down an interview request because as the old adage goes "any publicity is good publicity".
For other ideas about how to get press coverage visit GreatNonprofits' Social Media and Marketing Kit at http://goo.gl/z45Qvo.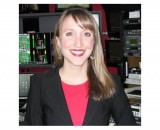 Brittany Freitas is a media professional, with 5+ years of experience producing and reporting local television news.  You can reach her at brittany@greatnonprofits.org.