How You Can Help Foster Children Without Becoming a Foster Parent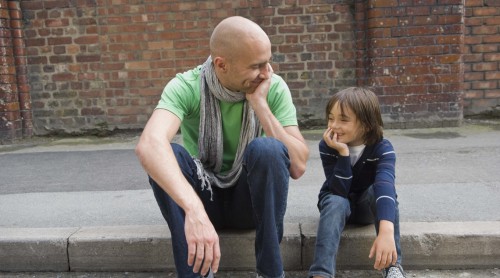 Image Source
In 2014, there were 415,129 kids in foster care. These children were pulled from all types of situations and most had to leave behind everything they'd ever known.
Starting a new life isn't easy for anyone. Starting a new life while also trying to overcome often unspeakable hardships can prove impossible.
Some children might be adopted, some might be sent from foster home to foster home, some might be sent back into the situations from which they were rescued and more still might end up aging out of the system without ever having a stable family.
Foster children need as much help as they can get. If becoming a foster parent is too big of a commitment, don't think that there is nothing you can do. Here are five ways you can help foster children.
Provide emergency or respite care
Sometimes a child has to be pulled from their homes immediately because of the situation they are in. Other times, a foster family or birth family need a chance to rest and recharge. In these cases, emergency or respite care homes are needed. This role is perfect for people who can house and provide for a child for a short period, but can't commit to a long term placement. Find and contact your local agencies here to find out what you need to do to become a respite care provider.
Provide transportation
Often foster children need a responsible person to take them places like court dates, doctor appointments and home visits. Contact foster agencies around where you live and see if they need help with transportation for the children in their care.
Become a mentor
One of the most valuable things you can provide to a foster child is a positive role model. You could become the only stability in their life by committing to being their mentor.
One former Big Brother, through the Big Brothers Big Sisters program, spoke about how his presence in the life of his Little Brother (LB), who had just been released from a juvenile correctional facility, had a lasting effect on his LB's life:
"I learned LB went on to obtain his GED, participate in a Vision Quest experience in Death Valley (similar to one I too experienced), trained to become an electrician and eventually establish his own electrician's business." -BBBS of the North Bay Volunteer
There are several organizations that offer mentorship programs for foster children. Contact Big Brothers Big Sisters or use the Foster Care and Adoption Directory to find an agency near you and ask about mentorship opportunities.
Support foster parents
Foster parents need help and support too! You can provide meals, buy supplies such as diapers or hygiene items, or if you are CPR certified and background checked, you can offer to babysit. You can also be a safe outlet for them to vent and offer them encouragement in return.
Advocate for foster children in court
Court Appointed Special Advocates, or CASAs, are trained volunteers that advocate for a foster child in court. They gather information from all areas of a foster child's life, then present them in court when the time comes so the judge can make an informed decision about where to place the child. You don't have to be a social worker or lawyer to do this, you just have to pass a background check, complete 30 hours of training and be able to stay with a case until it is closed. Learn how to become a CASA here.
What foster children really need is to know that someone cares. You can help foster children by showing them that you care, that you are their advocate, and that they have someone on their side.