How to Help Those Affected by the California Wildfires
Donate Money. Donate Time. Donate Goods.
The California wildfires have burned over 70,000 acres of land and caused nearly 30,000 people to flee their homes. Although there have been few fatalities, these families have lost a lot. Some have no home to return to. Here are some ways you can help.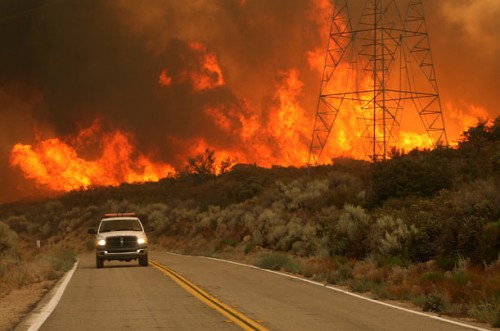 Donate Money
If you want to donate through the American Red Cross, you'll need to write "Western Wildfire Relief Fund" as your check subject line and mail it to: 1663 Market Street San Francisco, CA 94103. However, if you donate online, your donation will be made to the relief fund in your area, rather than the California wildfires.
You can also donate to one of these local organizations:
Donate Time
Nonprofits like the Lions Club of Middletown are looking for people to help organize donated goods.
Here are some other organizations looking for help:
For other organizations looking for volunteers take a look at open opportunities on the LoveLakeCounty.org
Donate Goods
Here are some donating etiquette tips to keep in mind when you're deciding what to give:
Donate items in new or like-new condition, not worn-out or damaged items.

Make sure to only donate requested items. Donating unneeded items only slows down the process of getting donations to victims.

If you're donating clothes, organize them by category (shirts, pants, shoes) and then by gender and size.
Looking for a donation center? Here are a few to get you started:
Lake County Office of Education Healthy Start – Lakeport
Redwood Covenant Church – Santa Rosa
Life Community Church – Roseville
DeVry University – Fremont
Santa Rosa FFA – Santa Rosa
St. Mary's Church – Ukiah
DeVry University – Oakland
Crossing the Jordan – Santa Rosa
Robinson Rancheria Resort and Casino – Nice
Growth and Learning Opportunities – San Francisco
Sonoma County Humane Society – Santa Rosa
Bon Marche Thrifty Store – Sonoma
Andy's Produce – Sebastopol
Auto Saver Plus Insurance Agency – Windsor/Santa Rosa
The Roost Napa – Napa
Sandbox – Sonoma
Skikos Trucking – Santa Rosa
JD Redhouse – Willits
Padis Romance St. Helena – St. Helena
Grape Leaf Inn – Healdsburg
There are many more donation centers set up throughout Napa and Lake Counties. Check out this list to find one nearby that you can donate to: http://www.lovelakecounty.org/resources/