June 8 is World Oceans Day
By Becca Stewart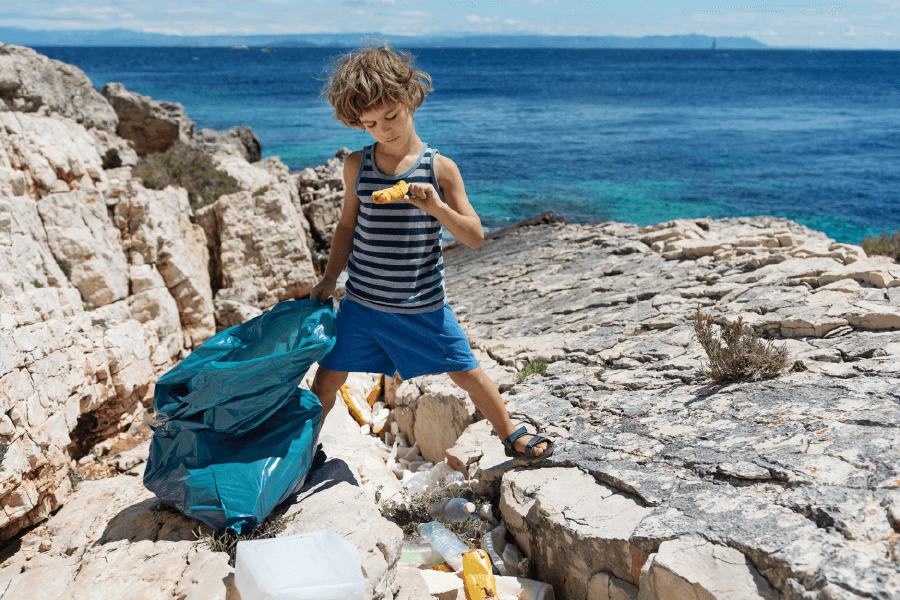 The ocean is one common bond that connects all life on the planet. Its conservation is vital to life on earth – both above and below the water's surface. For nearly 20 years, countries around the globe have come together on June 8 to observe World Oceans Day, a day to promote ocean education and take action to protect our planet's waters.
Everyone has a part to play in protecting and saving our oceans and their critical resources. Learn more about this global day of awareness and action – and plan your World Oceans Day activities – on the official website.
Here, we are highlighting five Great Nonprofits Top-Rated organizations that you can support to celebrate World Oceans Day. Many other nonprofits are working tirelessly to conserve and protect our invaluable ocean ecosystems. You can discover even more organizations by searching our website, GreatNonprofits.org.
Seaside, CA
Founded in 1977, Save the Whales has worked for decades to protect the world's whales from all dangers they face. The organization believes that education is the key to protecting the world's oceans, the whales within the oceans, and humanity.
There are still countless dangers facing whale populations worldwide: climate change, overfishing, net entanglement, underwater testing, plastic ingestion, and many other challenges continue to cause untold harm to whales. Through advocacy, education, and a public presence, Save the Whales creates lasting change that ultimately protects the whales and ecosystems they inhabit.
"They are a solution-oriented organization that promotes change through education and direct action. By raising awareness about marine mammals and human threats to these beautiful creatures, Save the Whales inspires people of all ages to reconsider their everyday activities for the greater good. Their secret to success is a creative, hands-on approach that resonates with children, teens, and adults from all backgrounds."

-Obsessed-with-Orcas, Volunteer
Key Largo, FL
REEF recognizes the importance oceans play in our daily lives, from nurturing diverse marine species to providing underwater playgrounds for humans worldwide. The organization pairs divers and snorkel enthusiasts with scientists and conservationists, creating a partnership that stimulates discussion, increases awareness, and propels ocean research and conservation into the future.
"REEF has helped me expand my knowledge of ocean environments and the creatures that inhabit them. It has provided a wonderful way for me to participate in citizen science and contribute to marine conservation. The training materials are first rate with the Fishinars being some of the best adult education I have experienced."

-Don G., Volunteer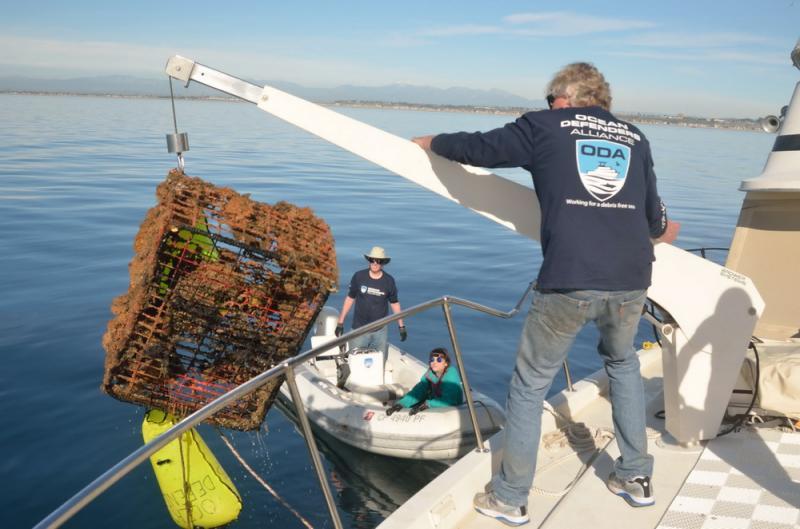 Huntington Beach, CA
Ocean Defenders Alliance is a Top-Rated Nonprofit that takes action to protect our oceans, raises awareness about the plight of our ocean ecosystems, and encourages all citizens to take part in ocean preservation.
Each year, ODA removes tens of thousands of pounds of discarded fishing gear, trash, plastics, and other materials from coastal waters. In addition, the organization talks with children, teens, and adults in a variety of venues, giving everyone practical solutions for ocean conservation, pollution reduction, and ways to protect our environment.
"They lead a growing group of volunteers who dive deep, dig down, and relentlessly remove debris that is damaging to both the undersea environment and the marine life that can only flourish in clean waters. They are personally invested in the success of each operation and passionate about their commitment to save the coral and preserve the delicate balance of life below the surface of our seas."

-kohalakids, Donor
Laguna Beach, CA
The Pacific Marine Mammal Center rescues, rehabilitates, and releases ocean mammals that are ill or injured. For fifty years, this Top-Rated Nonprofit has protected the animals along the Orange County, California coastline.
In addition to their hands-on work with sea lions, seals, and other mammals, Pacific Marine Mammal Center provides educational materials and opportunities to inspire everyone to take care of the ocean and its inhabitants.
"I truly believe in the mission of Pacific Marine Mammal Center. The organization is committed to the rescue, rehabilitation, and release of marine mammals, saving hundreds a year, giving them second chances at life. Their focus on education and research has moved to the next level as they educate others how to become ocean stewards and to create a better ocean for the environment we all share with these animals."

-khiguchi, Volunteer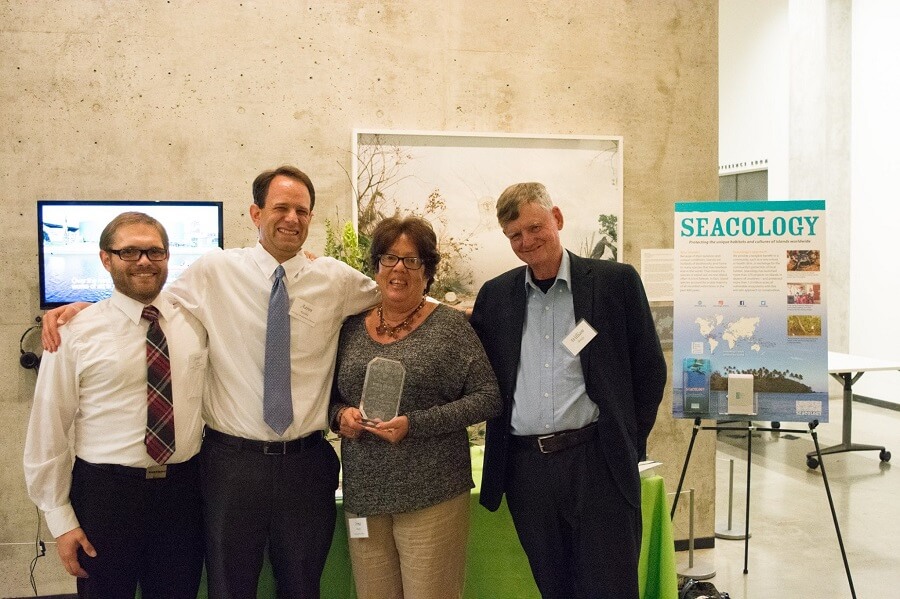 Berkeley, CA
Seacology is devoted to preserving islands around the world through community involvement, education, and conservation. The organization partners with islanders, finding ways to improve the lives of citizens. In return, island residents agree to establish a wildlife reserve, promoting healthy ocean ecosystems in locations across the globe.
Through their efforts, Seacology has a positive impact on the lives of island native communities while also protecting the ocean and the island environments.
"Seacology epitomizes the community-based approach to achieving meaningful conservation and fills an important niche within the broader realm of conservation work. I like their focus on providing institutional and legal strength to existing relationships local people have with specific, biologically rich natural resources. Real conservation requires building and honoring sustainable connections between people and nature."

-hmciver, Donor
To learn more about how you can give back during World Oceans Day or find nonprofits in your area, please search our website at GreatNonprofits.org.