Local Salvation Army Nonprofits Serving the Most Vulnerable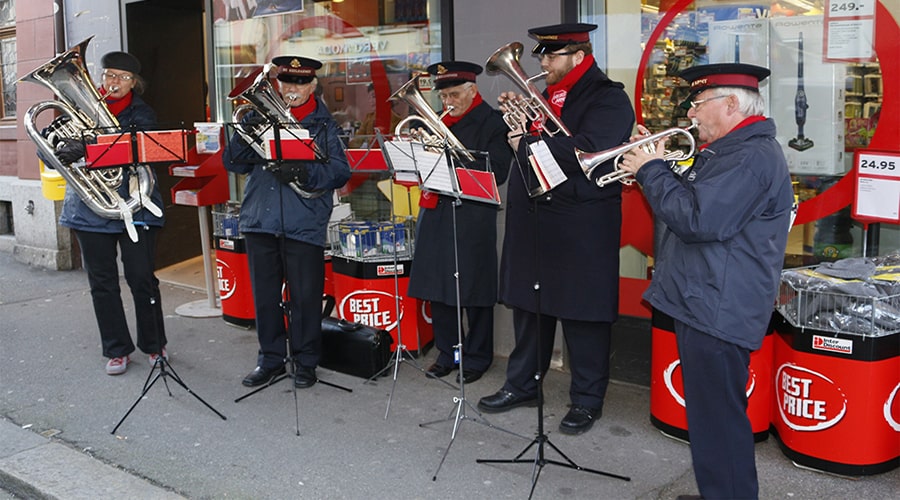 On any given day, more than 500,000 Americans have nowhere to call home. Thirty-four percent of these live in places not meant for human habitation: on the streets, in cars, in abandoned buildings, or under bridges. Local Salvation Army nonprofits and other homeless alliance nonprofits are working to give every homeless individual a safe place to sleep, warm food to eat, and to return dignity to their lives.
Please consider donating your time, financial resources, or gently used items to your local Salvation Army or other nonprofits working to end homelessness in America.
Alexandria, VA
Each year, the Salvation Army and its local affiliates serve 23 million Americans, in addition to others around the globe. The faith-based organization has been helping the homeless and the nation's most marginalized since 1865.
Their mission is to provide help for those in need, without judgment or barriers. The organization offers shelter, food, clothing, and other necessities for the homeless and at-risk populations. They provide counseling, drug and alcohol addiction recovery services, job training, veterans services, and services for senior citizens, among other services.
One of the most well-known and recognizable nonprofits in America, the Salvation Army operates nearly 8,000 locations throughout the United States and in 100 countries around the world. Some three million volunteers serve clients every year, providing hope, dignity, and a chance for change for millions of Americans.
"The Salvation Army is the nonprofit organization I support. They cater to the needs of homeless children and adults. I empathize with their dire straits."
-Amanda, Donor and General Member of the Public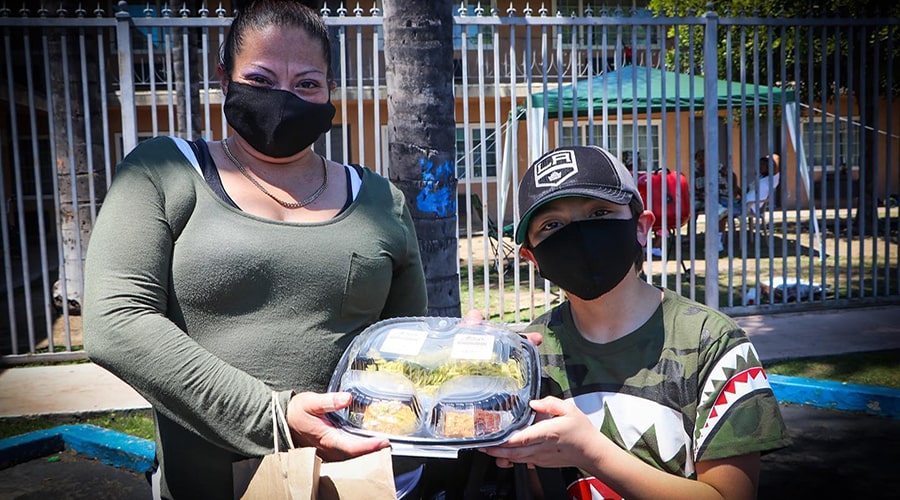 North Hills, CA
NVCS parallels the Salvation Army by empowering local residents to create change in themselves, their families, and their neighborhoods. By providing basic care for each individual and treating everyone with the dignity and respect they deserve, this organization is helping to revitalize the lives of the underprivileged.
NVCS serves children, youth, adults, and families in the San Fernando Valley. The nonprofit offers literacy programs for preschool-aged children, after school mentoring programs for youth, food and clothing resources for individuals and families, and activities that engage these residents in their communities.
In the San Fernando Valley communities that NVCS serves, more than 40% of all families live below poverty levels. Of these families, more than 97% of all students are not fluent in English. By providing education, language resources, and other training, NVCS gives these students and families the resources they need to change their lives and the communities around them.
"In less than a month, I have practiced public speaking, organizing programs, working with others, and developing leadership skills. I will forever be thankful for everything that this organization does. The faculty and members will always make you feel welcome and you will want to return!"
-anitavgmz, Volunteer
Kendallville, IN
Common Grace's mission is to provide financial, physical, and spiritual resources to those in the community who are facing hardship. By offering this support, the organization helps the less fortunate create positive change in their lives.
The organization runs three programs. Common Grace provides financial assistance to those in need due to emergencies, natural disasters, or other traumatic events. The Friendship Food Pantry provides nutritious meals and groceries. Finally, The Hope Chest provides furniture for those who would otherwise not be able to afford pieces for their homes.
"Neighbor helping neighbor. That's how I live my life and how I bless others with what I've been blessed with. I'm a volunteer at Common Grace, donating my time, skills, and energy to do whatever most can't do, for whatever reason. Serving the Lord begins by being of service to others less fortunate than yourself."
-Jeff F., Volunteer
Van Nuys, CA
Like many local Salvation Army locations, Hope of the Valley Rescue Mission seeks to serve the whole person – physically, emotionally, and spiritually. This Great Nonprofits Top-Rated Organization serves the most vulnerable in and around Los Angeles. The organization provides meals, groceries, clothing, shelter and housing services, and health care to the homeless and the hurting.
Since its inception, the organization has expanded and now offers a 30-bed family shelter, a 14-bed men's sober living facility, and a winter shelter in the San Fernando Valley. In addition, the Hope of the Valley Rescue Mission provides drop-in services for the area's homeless, providing food, showers, clothing, and other basic necessities for those in need.
The organization serves more than 1,800 individuals each year.
"It is such an amazingly well run organization and it is clear how much the Hope Of The Valley staff cares about the people they serve."
-warrenp, Volunteer
Chicago, IL
CCH is the only nonprofit in Chicago that provides shelter, transitional housing, and street programs for area residents. The program serves more than 6,000 clients each year, providing sustainable solutions to the homelessness crisis impacting Chicago.
Through education and advocacy, CCH gives homeless and at-risk populations the tools they need to speak up for themselves and get the services they need to live healthier, more stable lives.
Over 70% of this organization's casework involves school-aged children and teens who struggle to attend school. By getting these children in a secure educational environment, we can help break the cycle of poverty and help future generations create successful lives.
"The CCH does incredible work. They make a difference every day, through their policy work, advocacy, and direct legal outreach to people experiencing homelessness. The fact they don't accept government funding puts CCH in a unique position to enact real change. CCH is a focused and visionary group that I'm proud to support."
-meganfinkelman, Board Member
To learn more about local Salvation Army nonprofits or these other helping organizations, please browse the Great Nonprofits website.