Mother's Day Gift Guide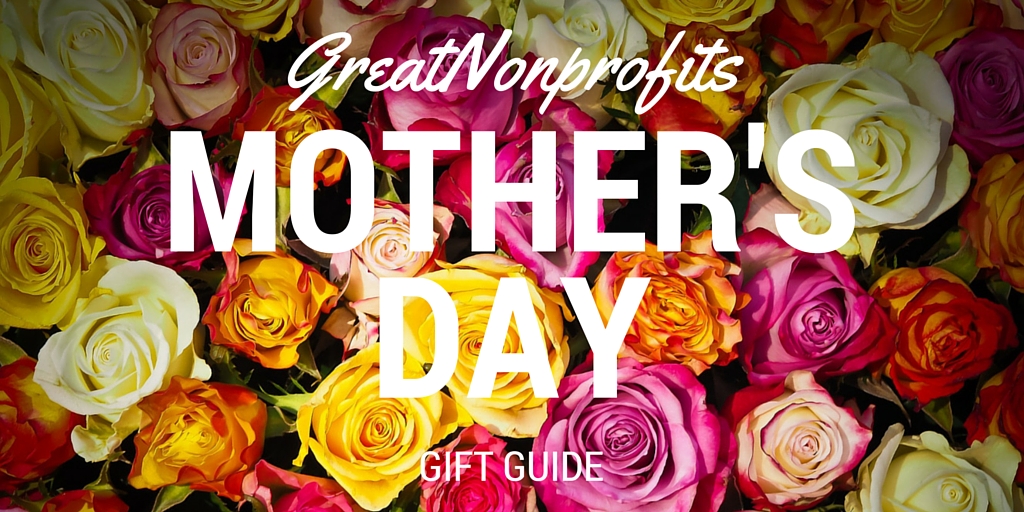 The best thing about Mother's Day is that you get to celebrate the person (or persons!) who helped make you who you are. You get to say thank you to someone who was always there for you. The worst thing about Mother's Day is that it can be difficult to find a gift that seems special enough for someone as important as your mom. Celebrate Mother's Day by showing your mom that you know just how lucky you are by giving back to someone less fortunate in her name.
The Soccer Mom
Remember when she drove you to soccer practice, cheered you on at every game, and picked you up when you fell down? Your mom is a soccer mom at heart; honor that this Mother's Day. UNICEF donates soccer balls and vitamin packets to kids around the world. Show your mom your love by donating in her name and she'll receive an e-card thanking her for being a soccer 'mom' for kids in need.
The Artistic Mom
The artistic mom deserves a gift that is beautiful and unique. Minted and EveryMotherCounts.org have teamed up to sell gifts this Mother's Day that are just that. You can get mom a journal, art print, or stationary and 20% of your purchase will help to make pregnancy and childbirth safer for all moms.
The Digital Mom
She knows what a hashtag is and loves it when you post about her on Facebook. Your mom did it all and this Mother's Day you want to show your love all over the internet. Vitamin Angels donates prenatal vitamins to pregnant women in need and when you donate they'll send your mom an adorable e-card she can share. Vitamin Angels also uses the #MySuperMom and #MomWin to spread the word about their work, encourage donations, and share the stories of amazing moms in action.
The Outdoors-y Mom
If your mom bought you your first pair of hiking boots and can build a better fire than anyone you know, she's outdoors-y. Celebrate all that she taught you by donating a tree in her name through Friends of Trees. Mom will receive a gift certificate stating the tree will be planted in her honor AND you'll both be invited to a getaway at Tualatin River National Wildlife Refuge to plant the tree yourselves.
The "Grand" Mom
If you're lucky enough to have a grandmother in your life, you know that what she wants most from you is time. Mother's day is one of the busiest days of the year for restaurants so instead of waiting in line, give back at a local food bank. You can spend time doing a variety of tasks with grandma and show her what a caring person she helped raise!
The Girl Scouts Mom
She sold cookies, built bird houses, and spent hours sewing on patches. How can you possibly repay her? GoodShop.com is an awesome website that donates a percentage of goods purchased from retailers you use all year. On Mother's Day you can order flowers for your mom and donate a percentage of the sale to Girl Scouts at no extra cost!