National Audubon Day
April 26 is designated as National Audubon Day, in memory John Audubon, the famed ornithologist, naturalist, and painter born on this date in 1785. Audubon is known for his extensive studies of American birds and his detailed illustrations of the birds in their natural habitats.
Unfortunately, not every bird can remain in its natural habitat. Luckily, there are many great nonprofits working to provide sanctuary for these birds. Here are some of the top-rated ones doing just that:
Dedham, Iowa
Established in 1999, SOAR is dedicated to saving our avian resources through raptor rehabilitation, education, and research. The organization provides care for more than 300 birds each year that have been injured or orphaned, primarily from western Iowa.
"SOAR has extremely dedicated staff who rescue, care for, rehabilitate, and release (whenever possible) injured raptors. They also provide educational programs to groups of all ages regarding man-made threats to the avian population and ways that we can co-exist successfully. In addition, they work with local schools to provide internships for interested students. I am a proud donor."
Hudson, Fla.
The Florida Exotic Bird Sanctuary is dedicated to the care and well-being of parrots and other exotic birds. The sanctuary does not breed, sell, trade, or offer for adoption the birds in its care, instead endeavoring to provide them with a permanent home that allows them to mingle with other compatible birds in outdoor open-flight aviaries.
"My blue and gold macaw, Sebastian, was my feathered baby. After much research and two visits to Florida Exotic Bird Sanctuary, I knew I was putting him the best environment possible; a place where he could socialize with his kind and live his long life to the fullest. Pat took him in and has taken good care of him for many years. I can only thank the sanctuary from the bottom of my heart. I now have peace of mind knowing he is happy."
San Jose, Calif.
Mickaboo Companion Bird Rescue rescues parrots and other commonly domesticated companion birds who have been neglected, abused, injured, or surrendered because their owners can no longer care for them.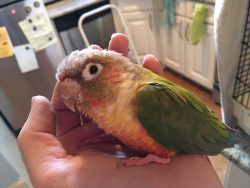 "Mickaboo is not only a nonprofit, it is a family. We don't just facilitate companion birds finding good forever homes, we share stories with each other about our own little feathered kids. We help people when birds inadvertently end up lost in the great outdoors. And we have likely saved the lives of thousands of abandoned birds who might either have been euthanized or become a predator's lunch. 

"We care. That's what truly qualifies us to do this important work."
Benson, Ariz.
The Oasis Sanctuary is a rescue and retirement facility for exotic birds, predominantly CITES I and II endangered birds. It offers birds a stable and loving home for the duration of their natural lives.
"I have personally witnessed the dedication of the hard working staff at this organization. There are not enough words to express a 100% belief that they are there for the birds and nothing else. They spend every waking hour related to the care of the birds and even when they have a day off they are running errands to help the birds.
"Thank you every single staff person and the thousands of hours donated to volunteering by dozens upon dozens of people to help the birds."
Harlem, Ga.
Feathered Friends works diligently to improve the lives of companion birds by providing them with an intermittent or permanent safe haven as it endeavors to further advance avian welfare through public education and awareness efforts.
"Due to family allergies I had to place my sweet Yum-Yum, a Mexican Red Head Amazon Parrot, at Feathered Friends a couple of years ago. I placed her as non-adoptable so have been donating monthly to help with her care.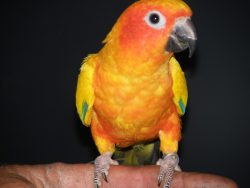 "I recently visited the sanctuary to see her. She looks great and seemed happy. She recognized me, came to say hi and then went back to her perch next to another parrot. I cried because I miss her so much but I know she is well cared for and won't be passed from home to home.
"The sanctuary is clean, the birds are happy, the staff are super invested in taking care of the birds.
"Thanks to all of you for everything you do for the birds. I miss her so much but I know she is happy, healthy and well cared for."
To learn more about these organizations and many others like them doing similar work, check out GreatNonprofits!