National Child Abuse Prevention Month
Since 1983, April has been designated as National Child Abuse Prevention Month. We know that child abuse unfortunately exists, but how many of us know just how widespread the problem is? According to the National Children's Alliance, nearly 700,000 children are abused in the U.S. annually. An estimated 683,000 children (unique incidents) were victims of abuse and neglect in 2015 (the most recent year for which there is national data). Here are some other numbers to consider:
In 2015, an estimated 1,670 children died from abuse and neglect in the United States.
A parent of the child victim was the perpetrator in 78.1% of substantiated cases of child maltreatment.
14% of men and 36% of women in prison were abused as children.
Here are a few of the organizations working to both bring an end to child abuse and comfort to those who've been victims of it:
San Antonio, Texas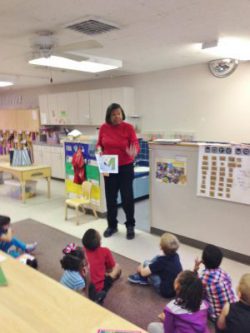 Military Veterans Against Child Abuse educates children, parents, child care providers, teachers, and the community as a whole about child safety and child abuse prevention through educational material, activities, seminars, and advocacy.
"Military Veterans Against Child Abuse is one of the most compassionate organizations I have had the pleasure of interacting with. Not only are they responsive but they stick by their cause with integrity and open hearts. I contacted the organization about a young boy who suffered horrible abuse. I was advocating for him and his family to drum up support in the form of letters, cards, and notes as this young boy faced brain surgery and a long recovery. I contacted MVACA on social media and immediately got a heartfelt response! They gave me invaluable advice as an advocate and encouraged me to start a Facebook page for the family and they shard Eli's story and page calling their followers to send notes of healing. There was no resistance, only openness and genuine concern for all affected by child abuse. I will not hesitate to contact them in the future for advice or assistance!"
Chicago, Ill
Prevent Child Abuse America is dedicated to promoting services that improve child well-being in all 50 states and developing programs that help to prevent all types of abuse and neglect of our nation's children.
"I am a board member of Prevent Child Abuse America and have volunteered in the field of child maltreatment for more than 20 years. Prevent Child Abuse America is a powerful force in the effort to prevent the abuse and neglect of children and the only organization whose sole mission is prevention of child maltreatment. Among other things, PCA America promotes evidence-based programs that seek to help families at risk for abuse or neglect, addresses issues involving bullying, and helps to set the national agenda on child maltreatment issues. With extremely committed staff, board, and volunteers across the country, it is a tireless advocate for all children. PCA America is a fantastic organization."
Los Angeles, Calif.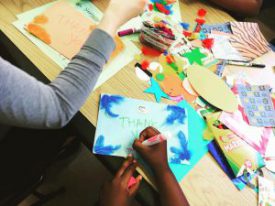 Free Arts uses art to restore hope, resiliency, and self-esteem in children in Los Angeles ages 7–18 who have experienced abuse, neglect, poverty, and homelessness. The organization serves more than 22,000 children in Los Angeles each year via nearly 200 adult volunteer mentors.
"The vibrancy and enthusiasm that the staff and volunteers of Free Arts evoke and the dedication to their mission to inspire hope in the lives of children is what makes this such an amazing agency. It is rarely an easy task to engage kids who are generally distrustful of outsiders because of the negative experiences they have had in their short lives. Jorie Aldrich and her group of volunteers had absolutely no problem breaching that obstacle with the children at our Public Housing development. I am personally grateful to Free Arts and look forward to working with them again!"
To learn more about these organizations and many others doing similar work, please check out GreatNonprofits.