National Foster Care Month
The first Tuesday of May is designated as National Foster Care Day, which help kicked off National Foster Care Month. And calling attention to the needs of the more than 400,000 children currently in the often broken foster care system is understandable:
Only half of youth in foster care graduate high school
20 percent of foster children experience homelessness within a year of aging out of care
33 percent of 17- and 18-year-old women in foster care are pregnant or parenting
More than 70 percent of inmates were at one point in the foster care system
 Below are just a few of the many nonprofits working to make the lives of foster children a much happier one:
Rocklin, Calif.
The Ticket to Dream Foundation is dedicated to creating hope and opportunity for foster children across the nation, so they can just be kids. And hope starts with having shoes and clothing that fit, lifting their self-esteem; school supplies and access to computers so they have the tools they need to succeed in school; and getting to experience the joy of a gift under the tree, a trip to the zoo, or joining a sports team. It's ensuring they have vital services and support that allow them to heal and grow to reach their full potential.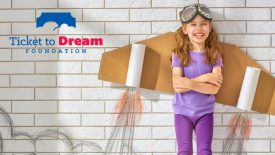 "Ticket to Dream (TTD) is my favorite nonprofit! I have personally had the honor of working side by side with TTD during some of their events, and the staff and volunteers are top-notch individuals. You can feel the energy and passion they have for helping kids just by being around them. I have also seen firsthand how the money and items collected go right back to the community. Not only do I appreciate TTD and their staff members, but I also trust them with my donated time, items, and money. I can't even begin to imagine how many kids and families they have helped and it's exciting to think of just how many more they will continue to help! Thank you for all that you do TTD!"
St. Louis, Mo.
The Foster & Adoptive Care Coalition strives to create permanency in every foster child's life by recruiting and supporting foster and adoptive families in the St. Louis metropolitan community.
"This is a terrific organization that takes its mission of finding forever homes for children VERY seriously. The staff and volunteers are organized, compassionate, dedicated, and—above all— they all love the children. In every activity we do, we keep the best interests of the children as our paramount goal. I have never volunteered for a better nonprofit organization and feel it is a privilege to be able to contribute."
Decatur, Ga.
Camp Horizon works to restore dignity and hope to at-risk children, teens, and young adults in foster care ages 8 to 23—empowering them to make good decisions and lead healthy productive lives.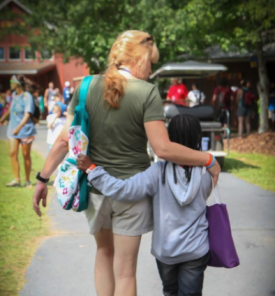 "The week I spent at Camp Horizon last summer was one of the greatest and most fulfilling experiences of my life. You wouldn't expect to form such a strong bond with a child in just one week, but spending almost every moment with one camper you are paired with makes you love them in a way that you can't imagine until you experience it. The counselors and staff at camp create a phenomenal family atmosphere for both the campers and for the other counselors, and it feels so much like home by the end of the week that it makes it hard to leave. You will never want to say goodbye to you camper and you will try to see them every chance you get through outings that Camp Horizon has throughout the year. I could not recommend this organization strongly enough. I can't think of a group more in need of love, support, and affection than these foster children from backgrounds of abuse and neglect, and I can't imagine an organization that could provide those things better than Camp Horizon."
To learn more about these organizations and many others working to help improve the lives of foster children, check out GreatNonprofits.