National Immunization Awareness Month
By Becca Stewart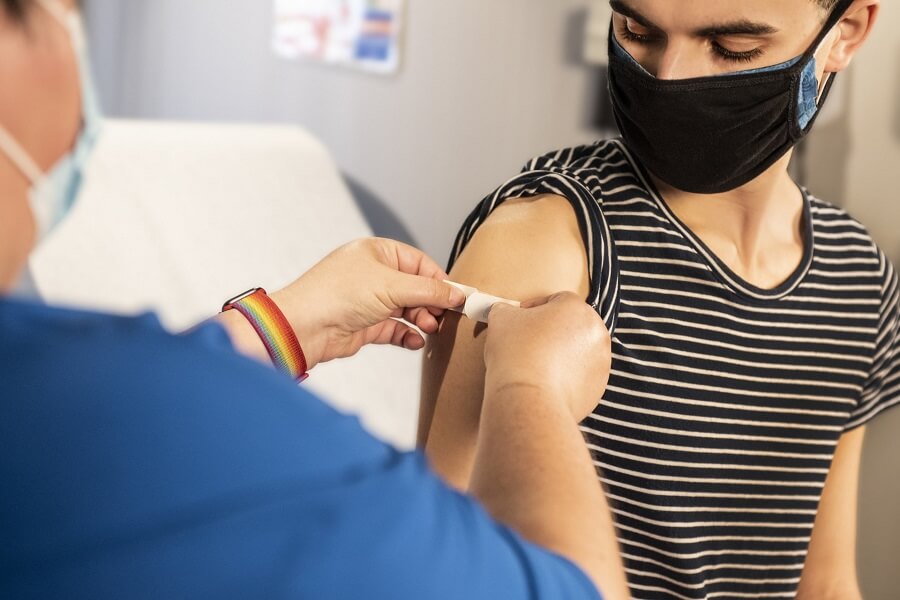 Perhaps more than any time in memory, vaccines are the main point of social discussion. The COVID-19 pandemic highlighted the importance of vaccines and their ability to save lives. However, some remain skeptical – or even fearful – of vaccines. Years of disinformation have caused an entire generation that distrusts vaccines, including the COVID-19 vaccine.
Each August, health agencies recognize National Immunization Awareness Month. This event is a chance to raise awareness about vaccine safety and the importance of vaccinations for public health. The annual awareness campaign encourages parents to get their children fully vaccinated against diseases like Mumps, Measles, Rubella, Meningitis, and Whooping Cough – all potentially devastating illnesses. Additionally, National Immunization Awareness Month serves to educate adults about their vaccination options, including annual flu vaccines and immunizations to protect against pneumonia, shingles, and other illnesses.
This year, of course, the campaign will also focus on the COVID-19 vaccine. As of this writing, the COVID vaccine is available to children as young as 12, giving Americans the chance to save lives and end the pandemic. Of course, experts say that at least 70% of the world population needs to receive the vaccine before we reach herd immunity, making this year's National Immunization Awareness Month even more imperative.
You can learn more about vaccines, including recommended schedules and general information, on the CDC's website.
Celebrate National Immunization Awareness Month by Supporting These Nonprofits
If you want to help spread the word about immunizations and their critical role in saving lives, consider donating to one of these organizations. Each nonprofit devotes time and resources to raising awareness and providing immunizations for underserved communities.
You can discover more nonprofit organizations by searching our website, GreatNonprofits.org.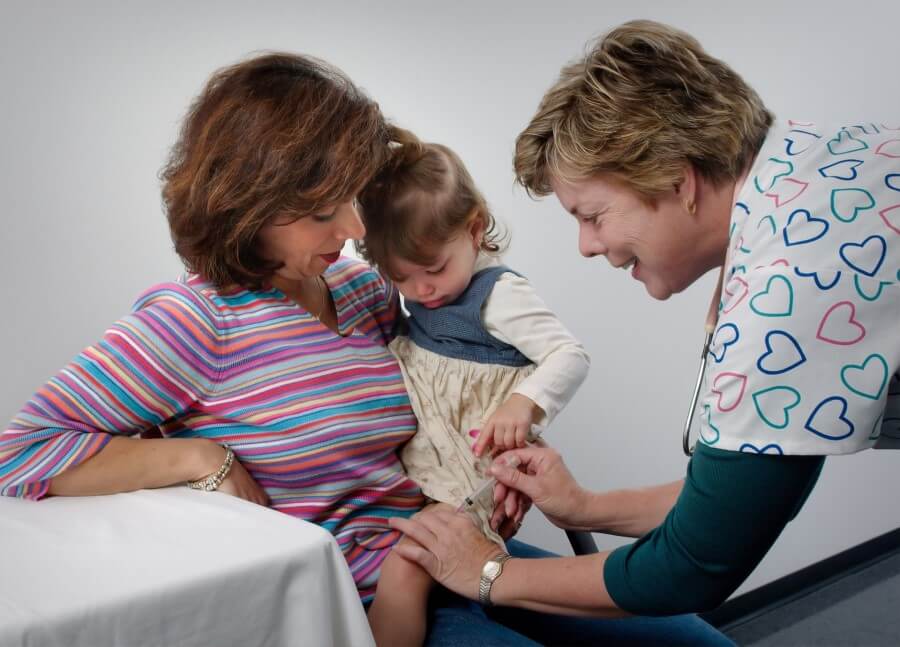 Fort Worth, TX
ICTC's mission is to eradicate preventable childhood diseases through vaccine education and free and low-cost clinics for vulnerable populations. Through their efforts, the ICTC is raising awareness about childhood, teen, and adult vaccines and helping tens of thousands of Fort Worth-area residents receive necessary vaccines each year.
This nonprofit is a collaboration between several agencies and organizations, all dedicated to stopping the spread of preventable diseases.
"I had such a great experience at the August events. The whole thing was so well put together, and my daughter was able to get her school shots from the great staff! Everyone was fantastic!"

-Jenn, Client Served
Raleigh, NC
While National Immunization Awareness Day focuses on educating and vaccinating the American public, it's vital to recognize the role vaccines play in global healthcare. Curamericas Global partners with some of the world's poorest nations, providing healthcare for women and children most at risk of illness or death.
As part of their healthcare initiative, Curamericas provides vaccines to residents in several nations with fantastic results. In Bolivia, the Curamericas initiative reduced childhood mortality rates by 62% over six years. Staff and volunteers provide life-saving care – including vaccines for children and adults – in Africa, Central America, and the Caribbean.
"Curamericas Global is a wonderful nonprofit organization that aims to create significant reform within healthcare and make it accessible to many more people around the globe. This organization has amazing values with goals to reduce mortality among infants, children, and mothers."

-zgebebe, Volunteer
Huntsville, AL
HEALS provides free school-based healthcare to underprivileged children living in and near Huntsville, AL. The nonprofit serves school-aged children in Title I schools, offering free dental and medical care and social services.
Families can receive recommended childhood vaccines at no cost, reducing the risk of childhood illnesses in these underserved populations. About 2,000 students each year receive free medical care (including immunizations) thanks to the generosity of donors and volunteers.
"HEALS is a wonderful organization that provides a much-needed service to our community. HEALS provides medical, dental, and social care to students who would otherwise do without. They have become a national model for school-based services and have literally impacted thousands of students and their families with better health care. Their staff is impeccable, which is reflected in the number and quality of their volunteers! A great organization doing great work!"

-Tim11, General Member of the Public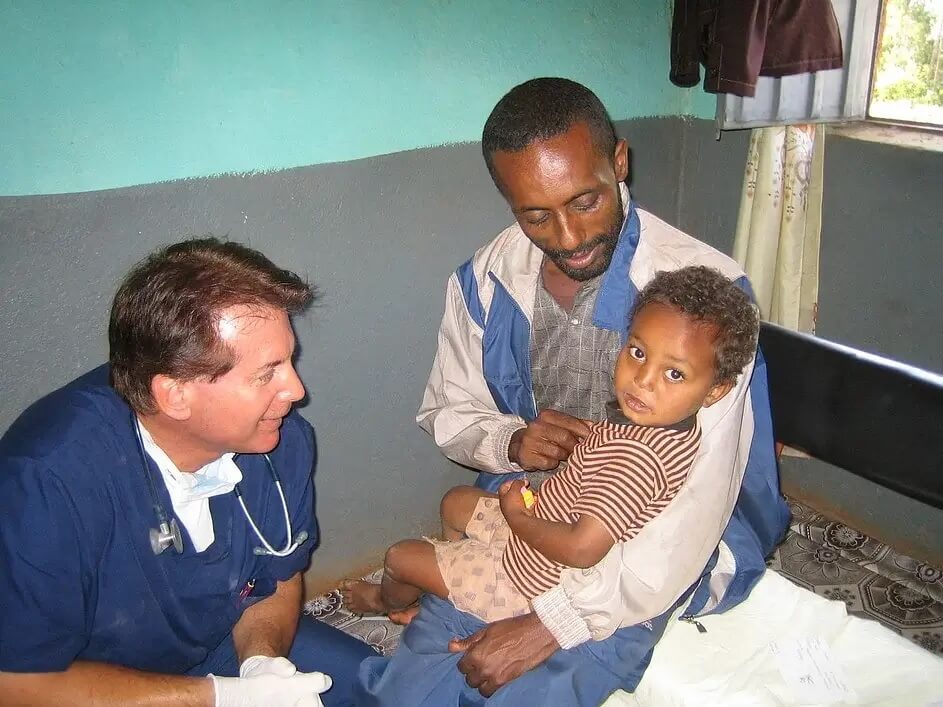 Dublin, CA
Doctors Giving Back provides medical care to impoverished nations throughout Africa. Volunteer medical teams visit the most desolate and underserved African countries, particularly Ethiopia. These teams bring basic healthcare needs to those who would otherwise go without.
During these visits, volunteer medical staff provides vaccine education and inoculations for children, teens, and adults in these communities. Each year, thousands of people are impacted by Doctors Giving Back.
"Most of the people we care for have never seen a doctor in their entire life, and they are beyond thankful and elated that people will travel around the world just to show they care. The first trip I went on truly CHANGED MY LIFE FOREVER. [E]ach trip since makes me thankful every day for all the basic things I have… Food, Clean Water, Clothes, Shoes… Everyone in the world should have access to these basic things. DGB does their part to make this happen. Thanks for allowing me the privilege of working with such great people!"

-MD1BM, Professional with Experience in this Field
If you want to learn more about these incredible organizations, please click on the links or visit the Great Nonprofits website.