Nonprofit Housing Rehabilitation Organizations Changing Lives Across the Country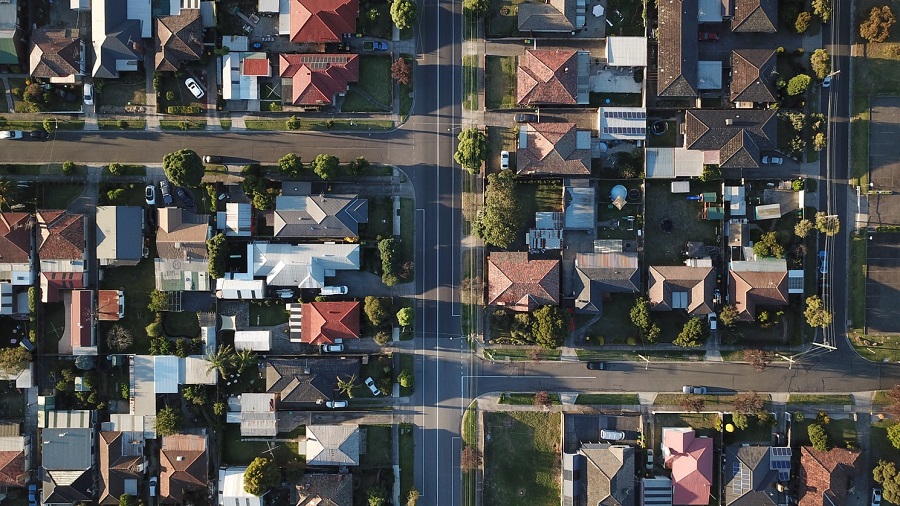 For millions of Americans, it's a struggle just to pay the rent, keep food on the table, and keep the lights on. In light of a global pandemic, with more than 10% of workers now unemployed, the budget is even tighter. There is no extra money for necessary home renovations or repairs. That's where nonprofit housing rehabilitation organizations come in to help these families thrive.
A leaking ceiling, outdated electrical system, or inaccessible bathroom aren't just irritating; the cost to repair them can be devastating for low-income and disadvantaged individuals and families. These housing rehabilitation organizations help these individuals update their houses, giving them back the safety, security, and dignity of a well-kept home.
Please consider donating to one of these organizations, or search the GreatNonprofits website for a housing rehabilitation organization in your area.
Schenectady, NY
Umbrella of the Capital District provides free and low-cost repairs and maintenance for seniors and disabled community members in the Capital District of New York.
By providing these repairs and maintenance services, the organization helps seniors and disabled persons live independent lives in a healthy, safe environment. Currently, the organization services more than 500 homes annually, offering one-time and ongoing maintenance and repairs.
"It is very frustrating not to be able to do what you used to do easily. When I heard about Umbrella, I met with Brian and soon became a member. They have helped with a number of projects, and now I can look out my window and feel pride that my home is being taken care of. The reduced labor cost helps to do things on a fixed income that might not be possible at market-priced labor. Umbrella gives us peace of mind; we can continue to enjoy our home."

-Client Served
Bellflower, CA
HFH of Greater Los Angeles is a subsidiary of the more extensive Habitat for Humanity nationwide organization. However, this location is the only one to receive a GreatNonprofits Top-Rated distinction for their home rehabilitation work.
The organization provides free and low-cost home repairs and maintenance to low-income homeowners through the Los Angeles area. Projects included in the "A Brush With Kindness" program include painting, landscaping, and other minor repairs.
"I take pride in my work with them and hold dear in my heart the families I've built with and for, as well as the hundreds of other volunteers I've met and who've also touched me. I can go on and on, but we may run out of bandwidth. I build. I smile."

-"That PR Chick," Volunteer
Bozeman, MT
Greater Impact is an organization of neighbors helping neighbors. The nonprofit provides home repairs, car repairs, home maintenance, and other vital services to in-need populations in the Bozeman area.
The Housing Team assists low-income and underserved homeowners with necessary repairs and renovations, heating costs, and moving labor. Each year, more than 200 individuals and families benefit directly from Greater Impact's services.
"I have had the privilege of serving with Greater Impact, and I can't praise it enough. They go above and beyond to help and serve those in need in the Bozeman community. Love their heart and how effective they are at what they do!"

-Jacob, Volunteer
Oklahoma City, OK
Rebuilding Together has been rehabilitating homes for low-income and disabled homeowners for more than 40 years. The Oklahoma City affiliate offers free and low-cost repairs, home renovations, and other services for low-income senior citizens throughout the city.
The organization completes repairs and restorations these homeowners would never otherwise afford on their own. And they're not just repairing homes – they're transforming lives.
"Rebuilding Together OKC is an amazing organization serving the senior citizen population in Oklahoma City! With the help of volunteers, the organization provides free safety repairs and home remodels for those in need. The work they provide is wonderful for seniors who are aging in place."

-scnortonsanner, Professional with Expertise in This Field
Pontiac, MI
Humble Design gives new life to bare walls for newly-housed families. Using repurposed and donated housing items, Humble Design gives recently homeless individuals and families the chance to make their spaces feel like home. Through their efforts, these clients take new pride in their homes, giving them dignity and confidence.
The organization provides furniture, lamps, wall décor, kitchen items, and other necessities for their clients. This housing rehabilitation organization serves more than 200 beneficiaries each year.
"They helped my family and me when we needed it the most…"Humble Design" is the perfect name for this organization because these ladies are so humble! They never, ever made me feel bad for needing the help. To be able to keep my dignity though the process was important for me. Not only did I feel dignified, I felt special!"

-Krista, Client Served
If you want to donate your time or financial resources to one of these organizations, or find a housing rehabilitation nonprofit near you, you can learn more on the GreatNonprofits website.