Organizations Supporting Refugees: Donate During International Refugee Week
By Becca Stewart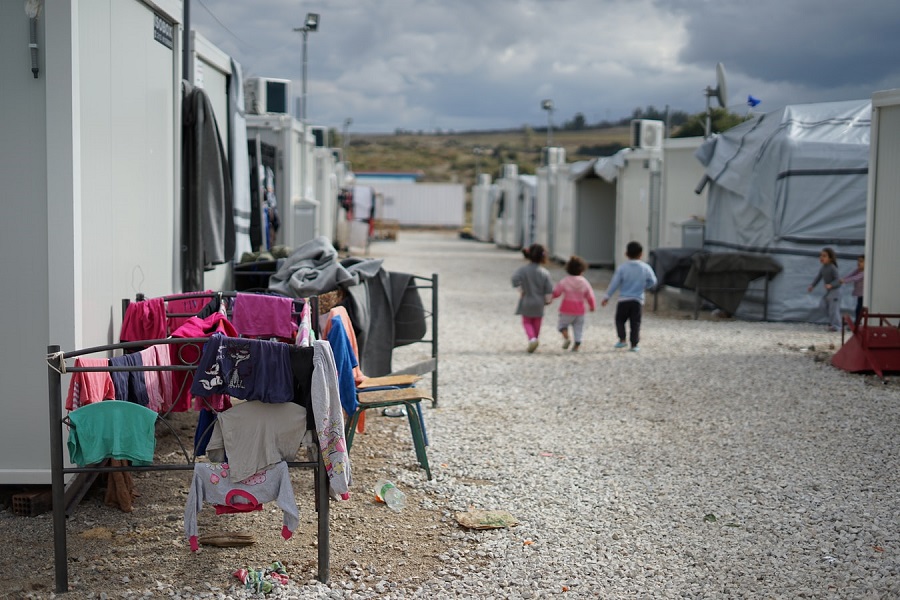 Imagine being forced to leave your home. Imagine being so afraid for your life and the lives of your loved ones that fleeing your hometown, your friends, and even your country is the only option. While most Americans will thankfully never experience this terror, there are nearly 80 million forcibly displaced people on the planet today. International Refugee Week is a chance for all of us to learn more about those fleeing their home countries and take action to help every individual.
Below, we examine several Top-Rated Nonprofit Organizations working to assist those forcibly displaced around the world. Please consider learning more about refugees during Refugee Week and donating to one of these organizations if you are able.
About International Refugee Week
Each year in June, International Refugee Week gives people from all countries an opportunity to increase awareness about refugees and political asylum seekers, focus on the contributions refugees have made to our societies, and share the stories of refugees around the world.
Since its inception in 1998, Refugee Week has gained popularity worldwide, giving children, teens, and adults an opportunity to learn about asylum-seekers and discover ways to embrace our shared humanity.
The Top Refugee-Focused Nonprofit Organizations to Support During Refugee Week
Lake Forest, IL
For more than a decade, the Syrian people have faced extraordinary violence. Hundreds of thousands of people have lost their lives. Millions of others were forced to flee, either seeking asylum in other countries or living as displaced persons within Syria.
The Karam Foundation works to help Syrians affected and displaced by the ongoing civil war. Karam, meaning "generosity" in Arabic, provides support, housing, education, and resources for young Syrian refugees and their families. By focusing on education and leadership opportunities for children, teens, and young adults, this nonprofit hopes to rebuild Syria and create a brighter future for Syrian refugees.
The Karam Foundation operates programs in Syria, Turkey, Jordan, and the United States, helping tens of thousands of young refugees and their families overcome the extraordinary challenges they face.
"I have not found an organization more impactful for Syrians on the ground (on the Turkish border or even within Syria) as Karam. They spend every penny as if their own, and nearly all of the money gets to Syrians to empower and build lives. Their work with schools and communities in Rehanli is profound, and their Karam Leadership Program has offered kids access to technology, tools to find and plan a vision of a future for themselves and beyond. It is extremely moving."

-CMSchroed, Donor
Redondo Beach, CA
iACT embraces the power and opportunity that refugees and those impacted by mass atrocities have in creating a more peaceful and productive future. The organization works with refugees, providing trauma-informed support, education, and other services to help refugees take back their lives and discover their own power.
Through sports- and education-based training, iACT creates collaboration between the displaced and those willing to help. Children and adults alike have access to skill-building programs that help develop allyship and build the leaders of tomorrow. Programs are refugee-led, giving those living in displacement a chance to earn an income, build confidence, and create change in their communities.
Currently, programs focus on those impacted by the conflicts in Chad, Darfur, Burundi, the Central African Republic, and ongoing Middle East crises whose refugees seek asylum in Greece.
"I have been involved with this organization for several years now and am continually inspired and impressed with the degree to which iACT prioritizes listening and working alongside refugee communities. I have seen first-hand how supporting this organization creates opportunities for refugee men, women, and children to have their voices and agency recognized, whether through launching innovative early-childhood education programs or listening to how iACT can continue to be better based on the expertise of the refugees who run and manage iACT programs. It is a community of people around the world, both in and outside of refugee camps, working together to aid, empower, and extend hope in new ways."

-agilmore15, Volunteer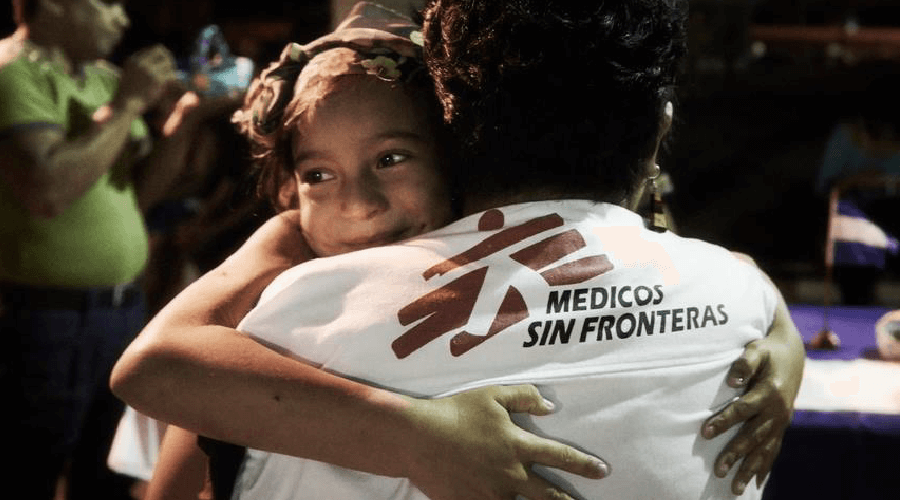 New York, NY
Doctors Without Borders/Médecins Sans Frontières (MSF) is an international organization providing medical assistance to refugees and those involved in conflict situations. Thousands of health professionals volunteer their time in more than 60 countries worldwide, giving hope and healing to those who otherwise do not have access to proper medical care.
Whether providing assistance for overwhelmed medical centers, treating malnourished refugees in refugee camps, or simply providing medical care to the marginalized in a community, Doctors Without Borders gives life-changing support for refugees and others around the world.
"These people are heroes. They go where they're needed, and they make impossible situations possible for people to live through, and hopefully go on with their lives."

-Scott Slocum, Donor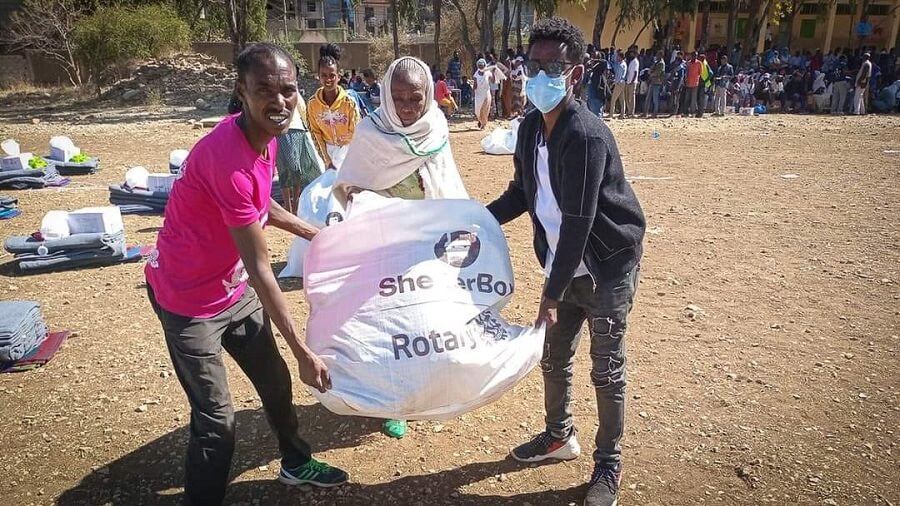 Lakewood Ranch, FL
ShelterBox meets the immediate needs of displaced people around the world. The organization provides an emergency shelter and other vital supplies to those displaced by natural disasters, civil unrest, or other situations. Provided supplies include clothing and blankets for warmth, cooking equipment and a stove, mosquito nets, and water filtration systems, among other life-saving equipment.
To date, ShelterBox has given shelter to more than one million people in over 95 countries.
"I've volunteered with this organization for the last two years, and I continue to be impressed with its organization and efficiency. They have a very lean staff and an extremely committed volunteer base that are well trained to deliver aid in disaster zones of every kind."

-Amanda Eyer, Volunteer
You can learn more about these organizations and discover other nonprofits on our website, GreatNonprofits.org.