The Perks of Being a Volunteer: My experience as a virtual volunteer with GreatNonprofits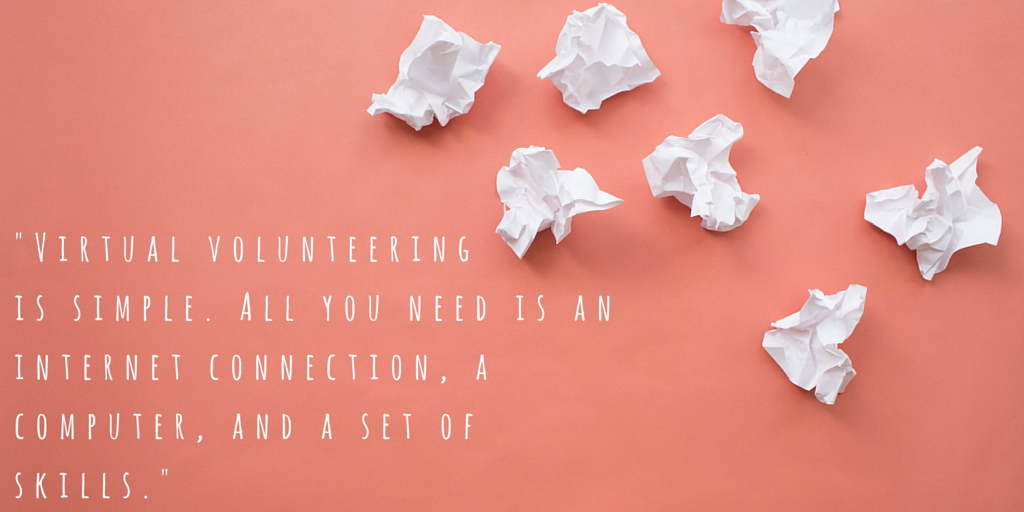 I'm on the east coast; when I wake up my teammates are still asleep. I love the morning and the chance to get a head start on the day. I sip a cup of coffee and scan the site looking for a volunteer or donor with a  powerful story about giving. By the time the GreatNonprofits staff has our first meeting in California, I'm already ahead of the game. I'm a virtual volunteer. 
Virtual volunteering is simple. All you need is an internet connection, a computer, and a set of skills. The power is great; from anywhere in the world you can work to support and grow organizations you believe in. Virtual volunteering with GreatNonprofits helped me grow as a writer, a future employee, and a person.
As a part of my volunteer position at GreatNonprofits, I get to think a lot about stories and what makes them work. Imagine sipping your first cup of coffee as you read about a mother who got to see the joy on her child's face thanks to a local Christmas gift drive or a veteran who went deep-sea fishing and found friends who truly understand her. My job here means reading about the good in the world every single day. 
I've had the opportunity to sit in on panels and meetings with leading thinkers in the field of nonprofit storytelling. I've read thousands of stories shared on the site, and I've written some of my own. I've become a better writer by thinking about the process behind why we as humans love to read and share our stories.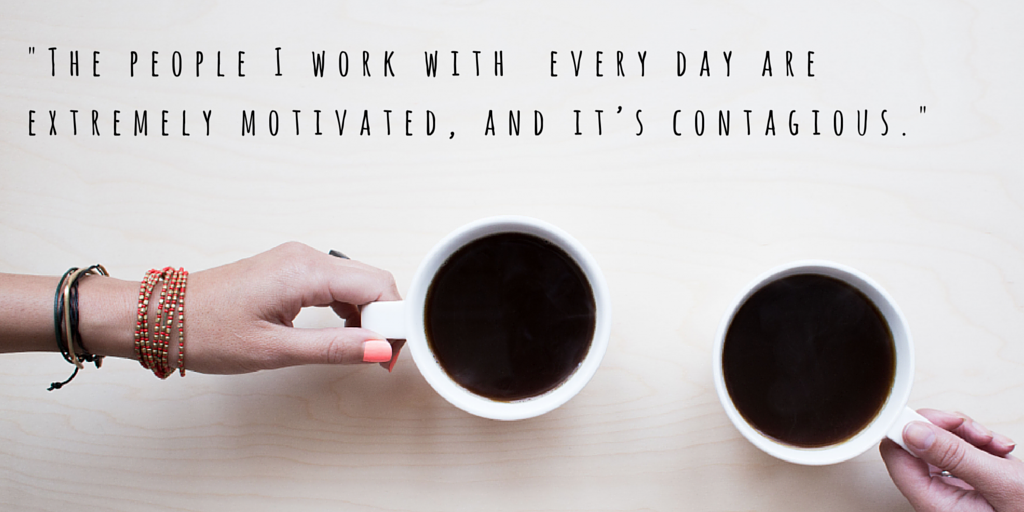 One of the best things about virtual volunteering is working with teammates around the country and even around the world. When you're a volunteer on a good team, there's always room to grow and take on more responsibility. At GreatNonprofits, I'm encouraged to learn from my teammates and try my hand at new skills. When I mentioned to our founder, Perla, that a lot of the jobs I'm interested in require some knowledge of SEO, she didn't just say "oh, interesting." She added me to our weekly SEO meeting so I could see what the team was doing. She connected me with our SEO guru, who helped me search out the best available resources.
The people I work with  every day are extremely motivated and it's contagious. I get to sit at the digital table with people I admire from a variety of backgrounds and ask them questions. There's no intimidation and no competition. If you want to know something, you ask.
Yes, part of the reason I signed on with GreatNonprofits is because I wanted to make a difference. But, that is by no means the only reason to virtually volunteer. According to Huffington Post, the nonprofit sector is the fastest-growing segment of the U.S. economy.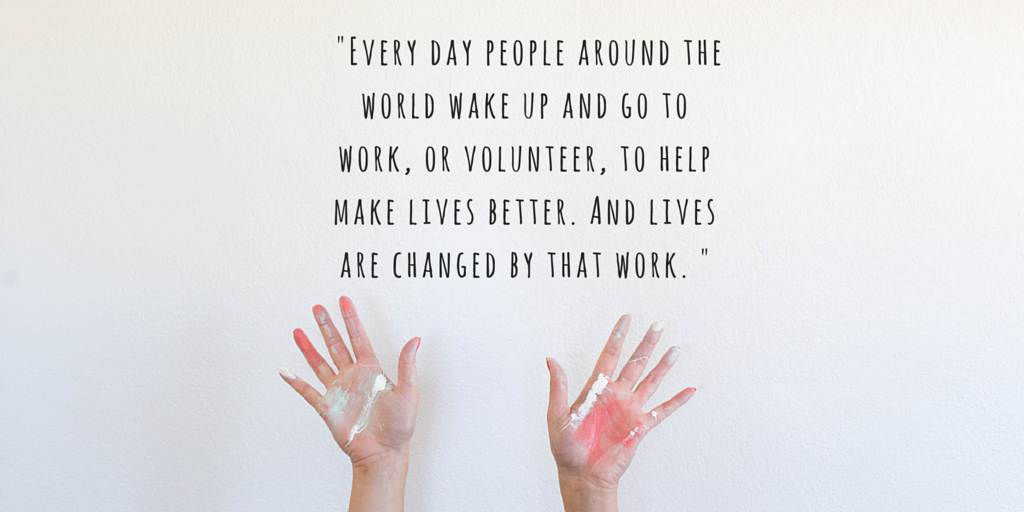 These  employers are looking for more than just a certain skill set. They're looking for people who fit the organizational mindset and have a passion for the work. I recently landed my dream job, doing a lot of the same work I've been doing at GreatNonprofits. Hearing the words "it was your drive and desire to work with nonprofits that made us want to work with you," was a big moment for me.
As a part of my volunteer position at GreatNonprofits, I get to read the stories of people from around the world whose lives have been improved by nonprofit work. That changes the way you see the world. Every day people around the world wake up and go to work, or volunteer, to help make lives better. And lives are changed by that work. What I do at GreatNonprofits, fundamentally, is about sharing that knowledge. That's a pretty good gig.
If you're interested in virtual volunteering you can use GreatNonprofits.org to research organizations around the world working for the causes you support. You can read the stories of the people who benefit from their work. VolunteerMatch.org has fresh digital volunteer work every day. That's where I found out about my position with GreatNonprofits. If you're looking for skills-based volunteer opportunities, CatchAFire.org is a great place to start.