Protect Women's Rights by Supporting These Reproductive Rights Organizations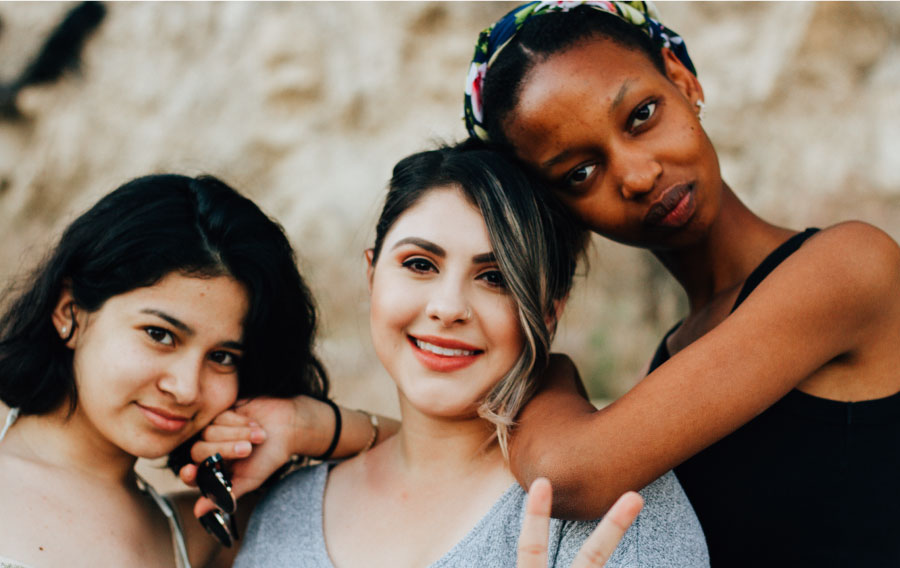 Women throughout the world have the fundamental right to choose whether or not to have children and determine when to have those children. But too often, women do not have access to reproductive care, making them susceptible to dangerous and potentially life-threatening complications. These reproductive rights organizations are working to make women's healthcare available to all women, in all parts of the world.
If you want to be a champion for women's reproductive rights around the world, consider donating to one of these Top-Rated organizations.
Baltimore, MD
CSI is improving pregnancy and childbirth survival rates and healthcare quality in Baltimore and several developing nations, helping women of childbearing age gain access to reproductive medicine, healthcare screening, and postnatal services. 
CSI provides comprehensive family planning services for women in Somalia, Uganda, Tanzania, and Rwanda, in addition to the Baltimore area. Through quality healthcare education, the organization raises awareness about preventable causes of infant and maternal illness and death. In addition, the organization provides education for girls and young women about menstruation and menstrual hygiene, family planning options, and safe sex practices.
"Childbirth Survival International (CSI) is a wonderful organization. They care for the families and communities they serve. Their staff is professional, well-organized, informed about the issues to address, and collaborate with partners such as hospitals, religious leaders, community leaders, and schools."

-Kawala, General Member of the Public
Angwin, CA and Nicaragua
Each year, Clinica Verde serves more than 10,000 patients in Nicaragua. The organization provides prenatal and postnatal care for low-income women in the community. Volunteer medical staff also provide comprehensive healthcare for children, teens, women, and the elderly.
By providing reproductive education and family planning services alongside high-quality prenatal care, Clinica Verde is empowering these women to take control of their health and their reproductive rights.
"Clinica Verde provides critical and indispensable public health services to clients in rural Nicaragua in a culturally sensitive manner. It provides clients with knowledge and services that they may not otherwise get. Clinica Verde represents a beacon of hope in otherwise very trying times for the people of Nicaragua."

-K. Dominguez, Donor
Lutz, FL
Guiding Light is a beacon of hope for Tampa-area women who otherwise cannot afford high-quality reproductive and gynecologic care. This reproductive rights organization provides education, health screenings, family planning services, and prenatal care for uninsured and low-income women.
Additionally, the organization supports new mothers with education courses, childcare services, higher education programs, and maternal support.
"I came to Guiding Star of Tampa when I was pregnant and alone. As a single mother, I had nothing for my unborn child. The women at Guiding Star took me in made me feel like family that I never had."

-Wendy, Client Served
Pueblo, CO
WINGS provides reproductive education and services for underserved and low-income populations throughout Guatemala. By teaching teens and young adults about their reproductive rights, the organization hopes to empower young people to take control of their health and their bodies. Clients receive education, healthcare screenings, and have access to contraceptive options. 
WINGS works in predominantly indigenous, low-income areas. The organization partners with local services and schools, educating teens and young adults about their sexual and reproductive health rights and choices. To date, the organization has served more than 315,000 youth, men, and women.
"I love working on the Board of WINGS – I see the organization making a real difference with their initiatives in quality reproductive health education and services. I particularly appreciate the role WINGS plays in empowering women and girls to speak up and have their voices heard."

-jverity, Board Member
Watertown, MA
Pathfinder International is a leading reproductive rights organization, bringing healthcare and family planning to tens of millions of people in more than 120 countries around the globe. 
In addition to sexual and reproductive healthcare education, the organization also offers reproductive health screenings, HIV testing, and prevention education, and contraception options. The organization creates culturally-sensitive programs to help young people have honest conversations about their reproductive rights, family planning options, STIs, and other issues affecting their sexual and reproductive health.
"Reproductive health care services require a high degree of cultural sensitivity, and Pathfinder manages to integrate these services into high-risk populations beautifully."

-Amay, General Member of the Public
To learn more about these organizations, or to discover reproductive rights organizations in your community, visit our website at GreatNonprofits.org.