Selecting a Grants Management Solution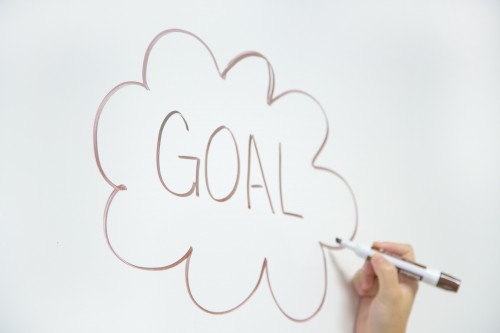 How do you know which tool is right for the job?
There are several factors nonprofit organizations need to consider when selecting a grants management solution. Finding a solution with a quick payback period, positive ROI, and one that fits the organization now and in the future is the primary goal. So before you invest a new solution, take time to consider how the following factors impact you're your organization and which grants management solution is a good fit for you and your team.
Grant Process Challenges: What obstacles and challenges are having the most impact on the organization's ability to bring in revenue? Could more funds be raised through grants if less time was spent on administration work, if a better way to track due dates and reporting follow ups was available, or if there was a quicker way to leverage common responses in multiple applications? How much time is spent researching and finding new opportunities? Is there an issue with tracking who you received funds from in the past? And if your request was not granted – can you remember what to do differently next year? What if the person who wrote the grant is no longer with the organization? Is your institutional knowledge stored somewhere that is accessible by their replacement?
Post-award Grant Management Requirements: Often, the only post-award grant requirement you need to track and complete is to submit a final report, but grants such as Federal or other government grants can have a wide range of items that need to be tracked, reported and managed. These could include tracking and categorizing individual expenses, collecting employee time reports, and many other requirements set by government or other agencies.
Revenue Source Composition: The variety of revenue sources you manage, such as Foundations, Bequests, Corporations, and Individuals; will impact the type of solution(s) you need to manage, track and grow each area. And consider – just because a solution is a great fit for your individual fundraising process, doesn't mean you should jeopardize the effectiveness of other processes by forcing them to be managed with the same toolset. The workflow and process to efficiently manage grants and sponsorships will most likely be different than collecting and managing memberships, entry fees, online donations, etc.
Resources Available to your Team: The resources and expertise required to setup and manage your grants management solution is an important consideration. There are solutions that you can access online and do not need specialized resources to setup or maintain. And keep in mind, although solutions are available to nonprofit organizations at no charge, are they really free? If you do not have the resources and expertise required to setup, customize and manage a solution, then you should factor in these additional costs. And don't forget that training employees to utilize your grants management system correctly is necessary regardless of the solution.
Development Roles and Specialization: The size of your development team, along with their roles and responsibilities, is also important to consider when selecting your grants management strategy. Some organizations have a dedicated person assigned to Foundation and Corporate Relations. Others may have a Development Director who manages all types of donors along with submitting and managing grant proposals. In some organizations the Executive Director does it all themselves. A grant writer/manager role could vary from volunteer, consultant, part-time, shared-job, full-time, or other arrangement. The scope of responsibility and amount of collaboration should be considered when analyzing which grants management solution will be the best fit for your organization.
As a general rule of thumb, start simple. After you've considered the areas above, ask yourself the following list of questions, and then compare the grants management systems you're considering and whether they're the best fit for your organization.
What systems are you currently using in your organization? What do you use for accounting/finance, individual donor management, digital file backup and storage, project management, etc.? What is working and what isn't?
How many users in your organization need access to your grant management system?
How much IT support do you have available for tuning/customizing a system to meet your grant management needs? How much support is needed for training and ongoing support?
Do you have employees, consultants, volunteers, board members, etc. that participate in your grant process? What type of access will each of them need?
What kind of technical or application experience do your users have? What will the grant management system require? Do you have the budget to train everyone?
What is your mix of grant sources? Do you receive several government grants? Do you need to track the program or category of funding each grant should be used for?
What is your budget?
Once you've thought through the answers to each of these questions… and any others that might pop up along the way… the right solution should naturally rise to the top of your list.
If you'd like more information about GrantHub, a toolkit for grantseekers, and how it can help you organize and manage your grant process, contact info@granthub.com.  Or register here to attend a free demonstration webinar of GrantHub.