Six Incredible Nonprofit Organizations Using Art to Heal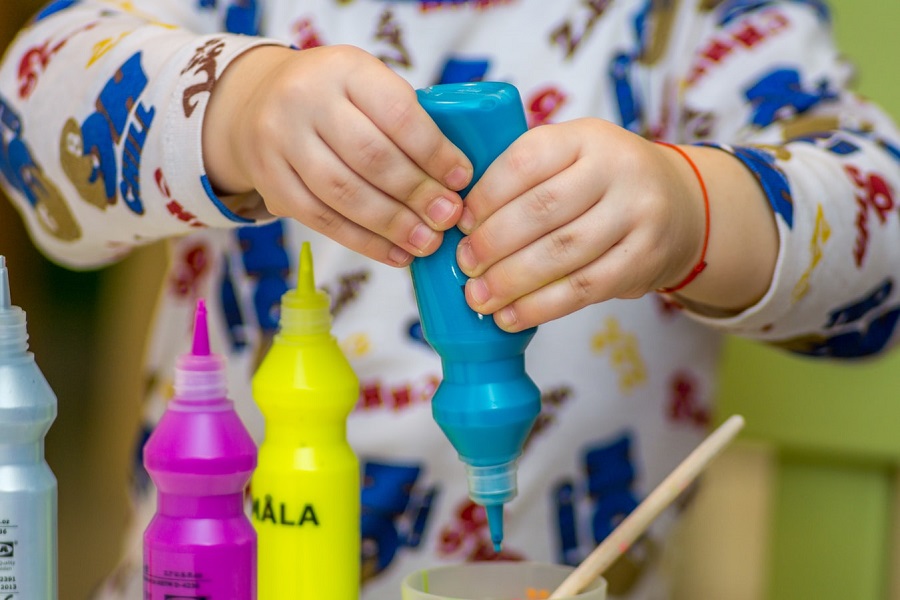 Art reduces stress. This is the reason that it is so effective as a healing tool for so many. Just think about how popular coloring books have become over the last few years. Spending time selecting colors and filling in the spaces can help calm people and channel some of the anxious energy they may be feeling.
There are a lot of nonprofits that utilize art to help with the healing process. We are featuring a few of those incredible organizations here today to show just a small sliver of how many different kinds of options there are out there.
Indianapolis, IN
Children benefit a lot from art programs in schools and communities. Art with a Heart operates in and outside of schools by hosting summer camps, homeschool art workshops, after-school programs, and fun events on weekends. They work with kids in grades K through 8 in different art mediums to help each child find their passion while helping to promote important study skills in all subjects.
I am a retired teacher with 40 years of experience so I know a great educational value when I see one! AwaH stretches every resource to help children learn, grow, and celebrate creativity and kindness. I know how precious classroom time can be, and I love the way AwaH is designed to reinforce reading, math, and social skills while giving children a chance to enjoy ART! I love the way AwaH students learn to respect and encourage one another. I love the way AwaH programs allow teachers and volunteers to give children extra attention by increasing the teacher-to-student ratio! I love the way my AwaH gift goes a l-o-n-g way to enrich the lives of underserved children.
Los Angeles, CA
The Free Arts organization works with children who have experienced poverty, homelessness, abuse, and/or neglect. They use the art programs to connect these children to caring volunteers who offer support as well as instruction. This organization reaches thousands of children each year and provides them a place to explore their creative side. They are able to put on classes and programs inside emergency shelters and reach children who don't always have easy access to community programs.
Free Arts is amazing!!! I am a children's program coordinator for an emergency shelter for homeless families and they put together a wonderful weeklong summer camp for the children. Everyone is so genuine and passionate. I really enjoyed collaborating with Free Arts and the children absolutely felt the love and support. Thank you Free Arts!!
Chicago, IL
With the belief that art changes us, this nonprofit works to connect artists with businesses and create opportunities to bring more art into the Chicago community. The Shared Walls program is a rotating art subscription program that leases their permanent collection to different businesses. The revenue gained from that program funds more free art exhibitions and workshops for schools, parks, libraries, and other community spaces. This unique model allows local businesses to help bring more arts into their local community and give back at the same time.
IPMM is a nonprofit that is unashamed to wear its heart on the sleeve. Its philosophy is a win-win-win for everyone. Local up-and-coming artists earn income from their works. Businesses get to brighten up their workspace in an affordable way while splicing community outreach into their own mission statements. Schools, libraries, and community centers get free art displays, workshops and inservice for their students by the local artists. Evan LaRuffa, IPMM founder, gets hugs and misty-eyed and everyone feels good, enriched and uplifted . . . because art doesn't only belong in museums!
Corte Madera, CA
The mission of Bread & Roses is "live art delivered fresh daily." They accomplish this by putting on concerts and performances in facilities where people don't have very much access to performance art. They have thousands of volunteer musicians and performers who put on these shows all over the Bay Area in California. They reach a wide range of people — those who are incarcerated, in low-income housing, seniors in assisted living, families with loved ones in hospitals, and so many more. Giving people the gift of music and live art helps them overcome the struggles they are facing in their lives and brings joy.
I volunteer for Bread & Roses as a performer. I've seen firsthand the positive effect this wonderful organization makes to the daily lives of the people they serve. Performing for Bread & Roses functions reminds me of the REAL purpose and reason the gift of music is so special. The simple vibration of wood, string, flesh, and air brings people together in a moment like nothing else. It's my pleasure and privilege to participate with Bread & Roses in any capacity. They do wonderful work and the staff are incredibly nice talented and dedicated to their cause.
Moon Township, PA
Dance and movement is another form of art that has some incredible benefits. This nonprofit educates the public about Latin and ballroom dancing. It helps strengthen social skills, foster leadership, use proper etiquette, and so much more. Their teachers are all certified in yoga instruction as well, so the kids get a well-rounded movement session with lots of different influences.
My granddaughter had an amazing experience with this program. She would talk about all the fun things she learned and she has shown us how her yoga has helped her to calm down and make better decisions. I could not ever imagine how a 4-year-old would learn so many amazing life lessons from yoga, fitness, and dance.
Atlanta, GA
This nonprofit reaches more than 20,000 students in the Atlanta area as well as nursing home residents with their programming. They host an annual music festival where pianos are painted by artists and displayed throughout the city as an art display and to encourage music. Once the festival is over, they donate the pianos to local schools, community centers, and nursing homes so those people have access to a piano. Making these beautiful instruments available helps more people gain access to practice and learn to play the piano.
I happened to be in the airport the day that Pianos for Peace had their closing ceremony there. WOW! Those kids are so talented — they sang their hearts out. It was so awesome that SO MANY travelers just stopped to listen and sing with them. I almost missed my flight! I found out later that those pianos are donated to schools, and that blew me away. What an amazing concept — Pianos for Peace is really invaluable to the community.
Those are just a few examples of the different nonprofits that use art services to heal people. They would never be able to show up like they do without volunteers and donations. As more and more funding is cut for arts programs in our public schools, the work these organizations do will become more and more important. Please consider donating some of your resources to the arts.