6 Organizations Focused on Women to Celebrate Mother's Day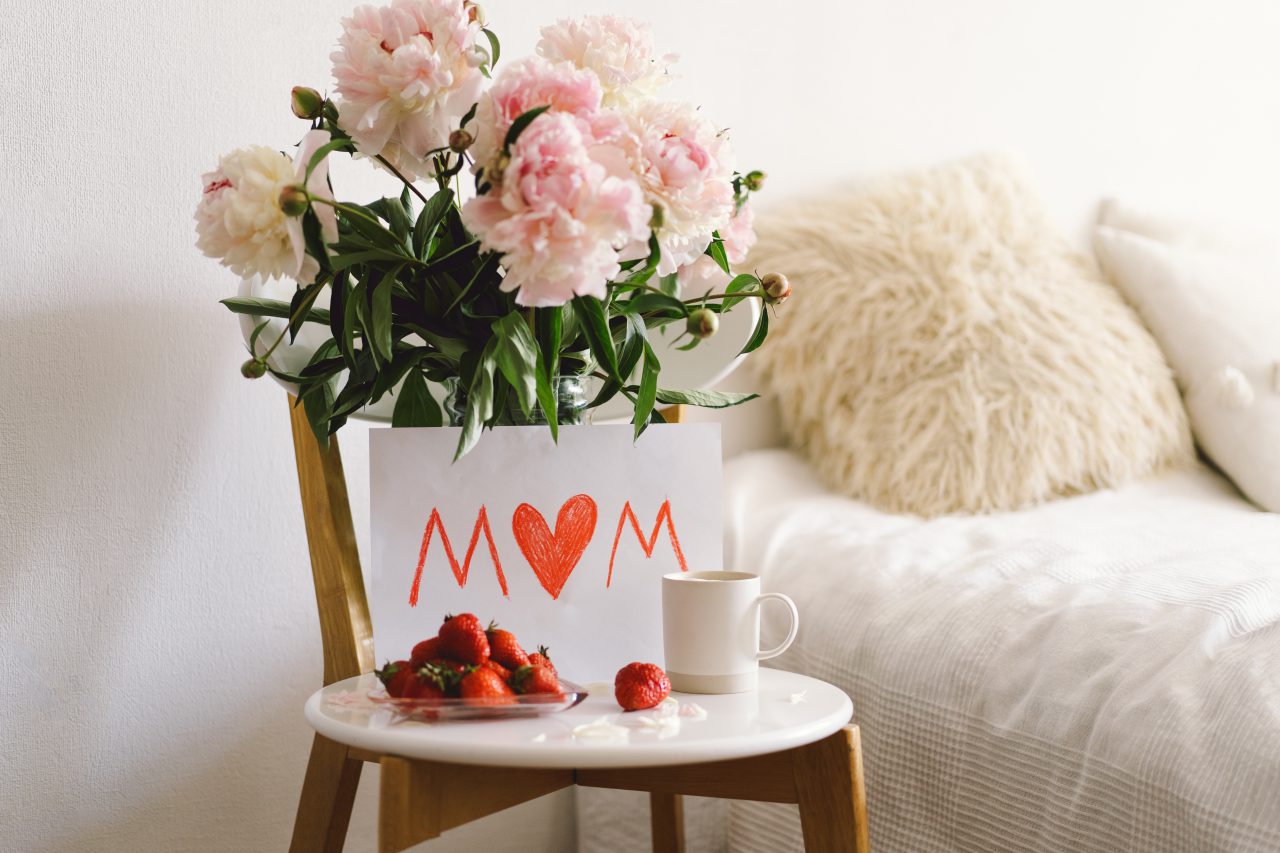 This month, we are celebrating the moms and mother figures in our lives who provide love, support, care, and the warmest hugs. If you're still searching for the perfect Mother's Day gift, why not give in her honor to one of her favorite organizations? We've rounded up six impactful nonprofits dedicated to empowering and advocating on behalf of women worldwide — and you can find more causes perfectly tailored to Mom's interests on GreatNonprofits.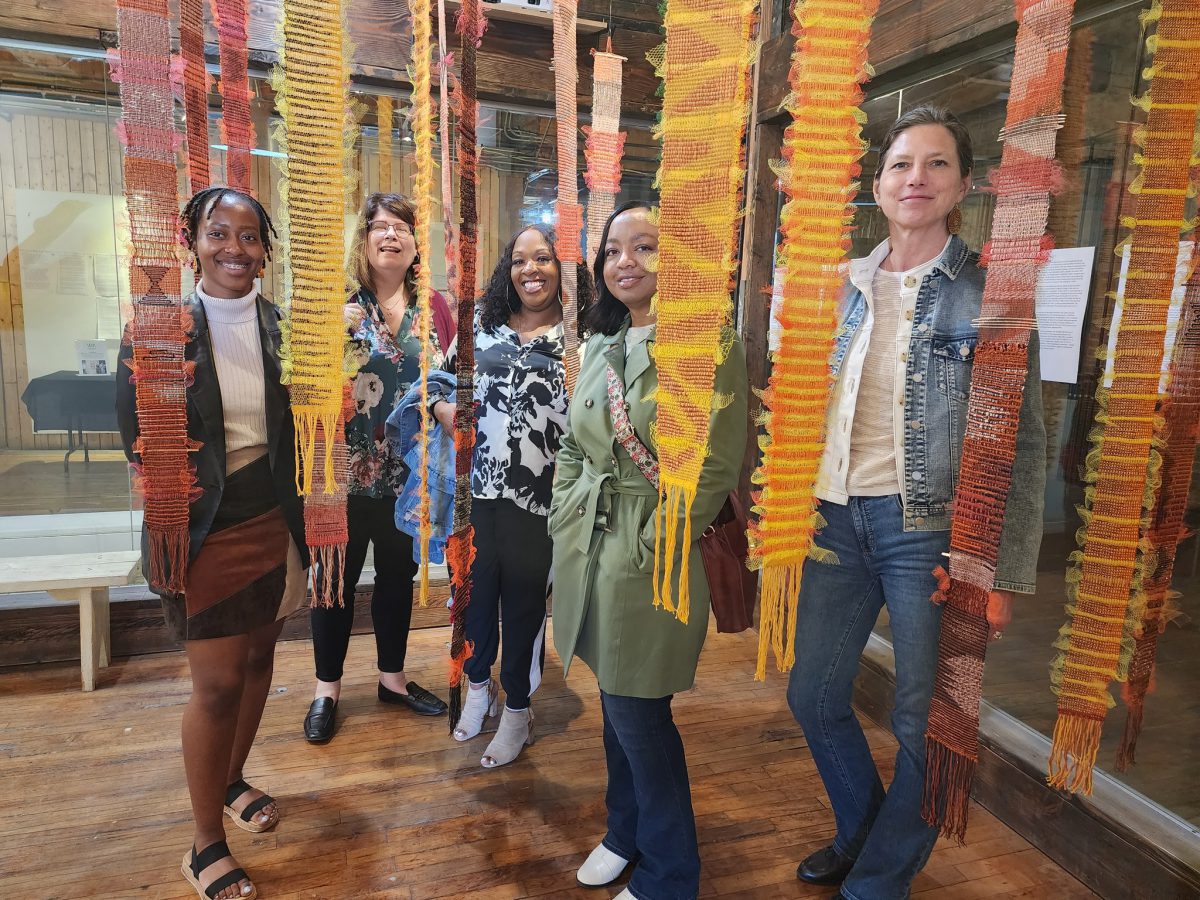 Chicago, IL
Woman Made Gallery supports, cultivates and promotes the diverse contributions of women and non-binary artists through exhibitions, membership and community dialogue programs. The gallery is a space for women and non-binary artists, including trans women and femme/feminine-identifying genderqueer artists. It welcomes artists from the local community, those who are regionally based, and from around the world.
Exhibitions have included "Woman Life Freedom," an exhibition juried by Shahrbanoo Hamzeh. Featuring works by 18 Iranian women artists, this exhibition is centered on women's rights and how the artists reclaim narrative autonomy through art.
The organization has created a nurturing, welcoming community, as described by this artist and reviewer:
Woman Made Gallery holds a special place in my heart. I am happy to witness the gallery's continued vision of ensuring the equal placement of women's art in the world. I remember the early years of Woman Made Gallery at its storefront location on Rockwell Street. It is the space that offered me one of my first exhibitions in Chicago, boosting my morale as a young artist. It offered a place for me to engage with other creatives, and volunteer for the mission of greater exposure for women artists. I am a current member of the gallery.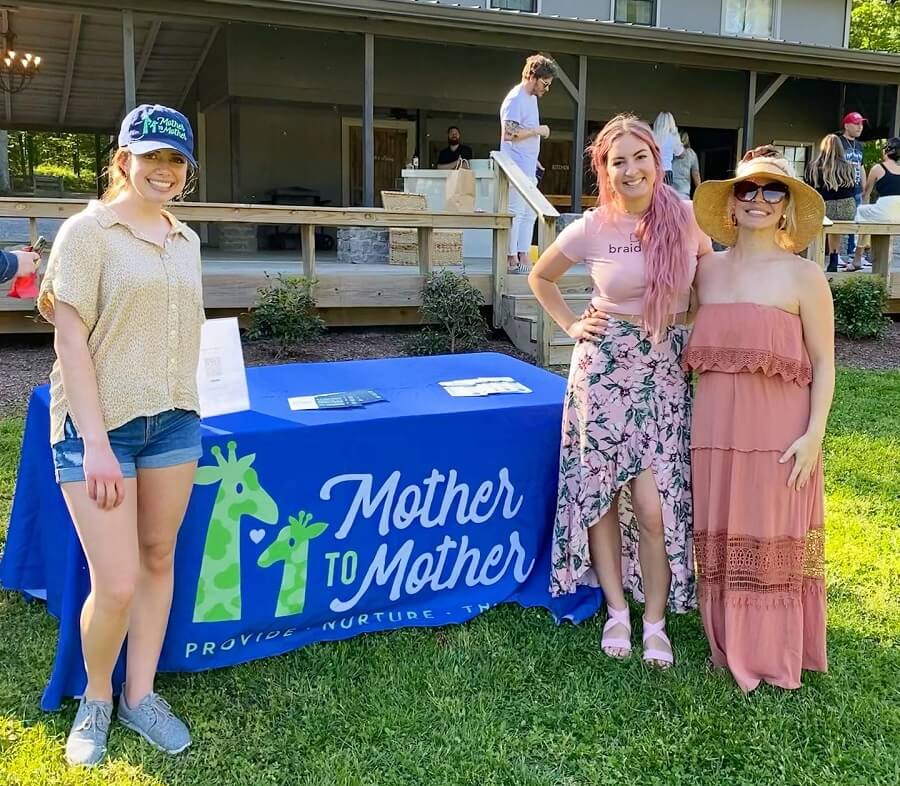 Nashville, TN
Mother to Mother has created a network with hospitals and social service agencies in the Nashville area, helping families get the supplies they need when welcoming a baby into the world. By collecting new and gently used baby items, they are able to provide families in need with newborn essentials. Since their founding in 2004, they have given assistance to over 385,000 children.
Partnering with Nashville General Hospital, the organization supports moms in need with necessities including diapers, wipes, blankets, bibs, pacifiers and outfits to get them started. Partner organizations note the urgent need that the nonprofit fulfills, saying:
Mother to Mother provides all kinds of much needed items from diapers to strollers to the women living in our domestic violence shelter with infants. They do WONDERFUL work and we are so fortunate to have them helping us gain the materials necessary to the moms in our shelter.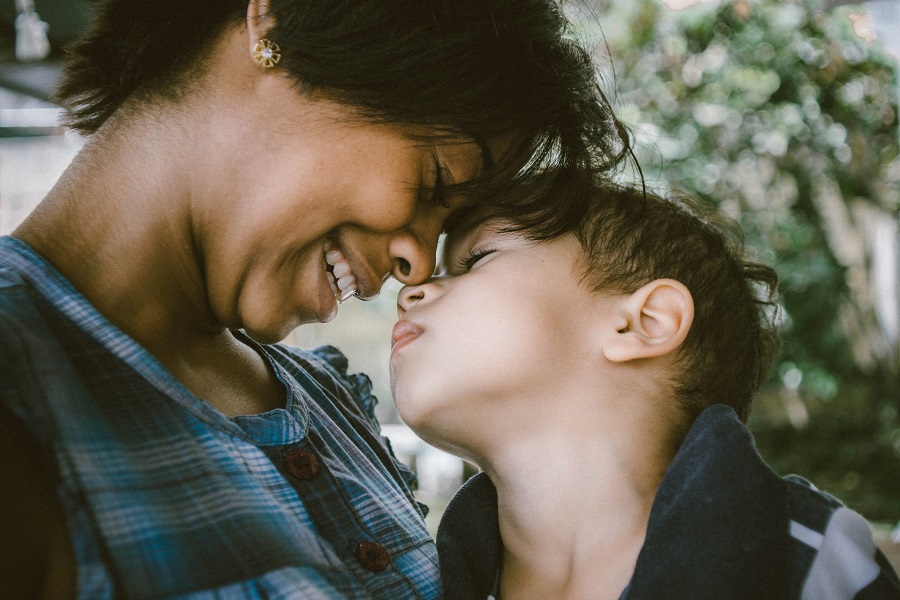 Shrewsbury, MA
This nonprofit sells all-natural bath products and gives 100% of profits to families in need. The concept for Mom Bombs formed when its founder was searching for organic, vegan, US-made bath products. When she couldn't find what she was looking for, she created it herself! Now, she uses the profits from sales to give back.
The nonprofit is beloved for not only its quality products, but for the ways it supports families:
Not only does Mom Bomb have amazing products which I have used and gifted to many friends, but the charter of the organization is so unique. Mom Bombs reaches out a hand to moms in the community going through a crisis or personal bump in the road. I like knowing that when I purchase Mom Bomb that I am helping out another mom.
Birmingham, AL
The Women Under Construction Network is dedicated to women, their children and the elderly in underserved communities who are facing critical economic/provisional needs. With the mission of "Repairing Homes, Building Women, Changing Lives!" they strive to motivate, educate, empower women. The nonprofit focuses on helping women to acquire and maintain their chief financial asset—their home— by providing provide basic home repair services, appliances, furnishings, groceries, and utility payments to qualified recipients, and cultivating proficiency in home repair disciplines.
Their events have reached thousands of women, with new projects happening monthly. Participants describe the engaging experience of such events, saying:
Women Under Construction Network is an awesome organization that uplifts and empowers women in a unique way; using simple home repair tips and tools. This simple approach empowers us to perform simple home repairs and LIFE repairs simultaneously. Utilizing the understanding of how tools work in the natural makes it easy to see how this same concept can enhance us in all areas of our lives: spirit, soul & body. The live events that I have attended were amazing: the props, the singing, the food, the fun, the smiles, the people, the speakers, the lessons learned, etc. I do not have adequate words to describe the energy in the room. You would have to be there to embrace the full power of the experience. Women Under Construction uniquely uses tools and home repairs to talk about life, to repair homes, build women and change lives.
Baltimore, MD
CSI is a global nonprofit that works with local and international partners to improve the quality, access and delivery of health services in marginalized communities. Their focus centers on health care for women of reproductive age, newborns, children, adolescents and youth. 
CSI has outlined five top priorities that guide their work: community empowerment and education; adolescent reproductive care; training for frontline health workers; reproductive health and family planning; and healthcare for moms, newborns and children 0-5 years old.
Volunteers note the impact of CSI, saying:
I work with CSI Uganda and truly enjoy my role in the organization as Program Coordinator. Helping mothers when we do free cervical cancer screenings and when we give away childbirth kits. I mostly enjoy working with girls and encouraging them to go to school and learn. In Uganda, many girls don't get the opportunity to learn, so when I see myself talking to girls about menstruation and helping them stay in school, I feel great.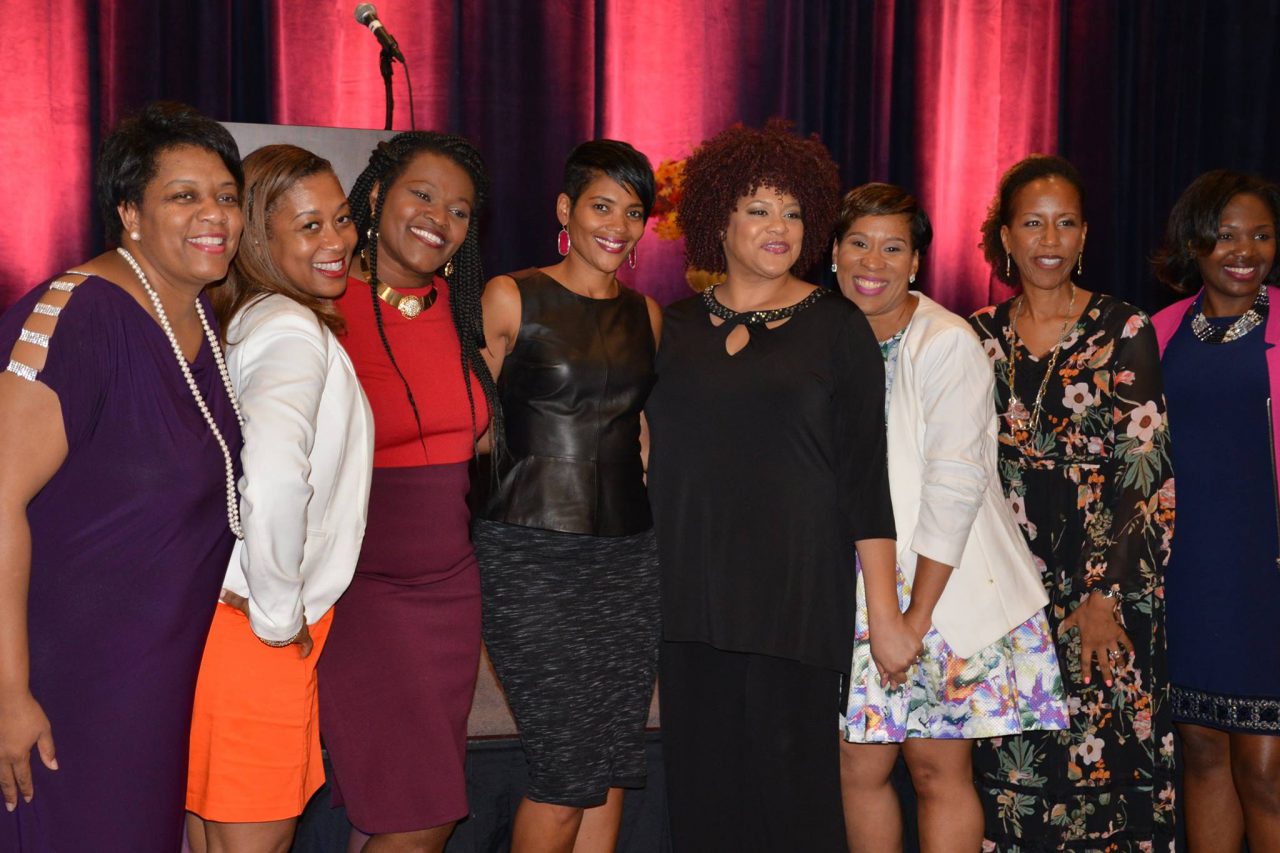 Lanham, MD
Dedicated to empowering women and bringing them together, Sisters 4 Sisters Network, Inc. encourages entrepreneurship and healthy relationships. Its community outreach programs focus on issues that impact women and their families, including mental health and domestic violence. With member events that help to educate and motivate, they are able to reach a wide audience and provide opportunities for women to support one another.
Reviewers note how the organization has established a strong community, saying:
My life changed forever following my first S4SN Inc. meeting. A group of distinguished professional women purposed to make a difference in the world. I have been enriched and received amazing support ever since I became a member. The sisters are genuine, wholesome, women with a vision, purpose and conviction! They were the motivators behind me writing my first book which is soon to be published, and they were they the ones who encouraged me to start my own business primarily from hearing the astonishing testimonies of other's accomplishments! I am forever grateful for the contributions this wonderful organization, S4SN Inc., has extended to me. I serve on S4SN Inc. Domestic Violence Committee one of four committees where our organization gives back to the community!
You can find more women-focused organizations through our Giving Fund, and maximize your gift with just one click.