Six Unique Nonprofits Sharing Art and Culture in Their Communities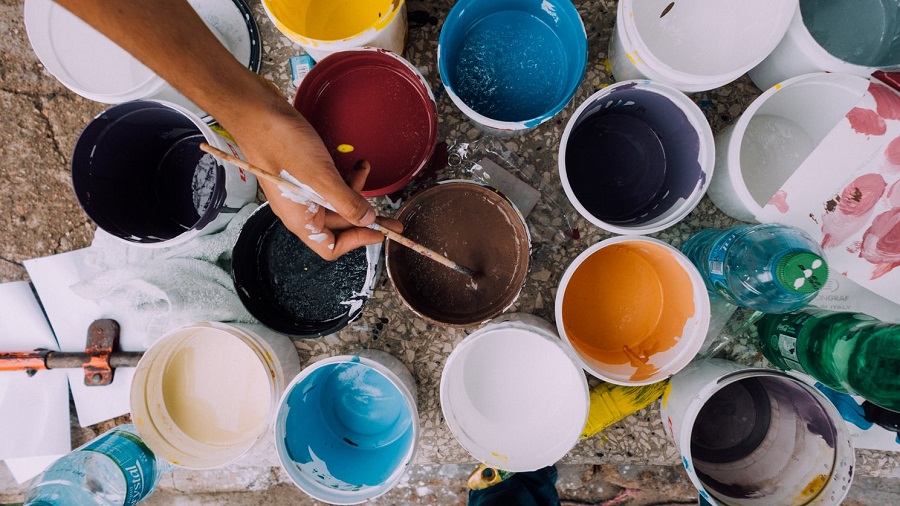 In a world that is putting a lot of focus on STEM, we need to continue to push for children and adults to have access to arts and humanities classes. Learning about and participating in the arts helps develop and maintain speaking and writing skills as well as creativity and problem-solving.
One of the coolest parts about art programs is the variety that they can offer. Some people prefer pen or paint to paper while others would rather express themselves through dance or performance. All the different options help teach people about the cultures that they originate from, which further expands the knowledge of those participating.
Here are a few of the incredible nonprofits that work every day to introduce new people to the arts and encourage participation.
Los Angeles, CA
By pairing volunteer artists with different groups in the community, this nonprofit is able to bring art programs to people facing difficult emotional life challenges. They offer more than 100 community programs each month that reach thousands of LA residents. The volunteer artists are then eligible for support services offered by the organization, including networking events, showcases, and distribution opportunities. The model helps introduce art to all kinds of people while also helping the artists who lead the programs grow their career. Programs range from fashion and design to film and theater to creating comics.
The Art of Elysium has made more than an impact on me, it has changed my life. For years, they have given me an opportunity to give back through the arts, by volunteering in children's hospitals and schools, skid row shelters, and with the elderly. Seeing the impact it has on the children, teens, and adults has brought a fullness to my life that I didn't know was missing until I experienced it. As an actor, this business exposes me to a lot of superficialities. This organization grounds me, reminding me why I do what I do and that we are all connected through love and the arts. I'm forever grateful to discovering the Art of Elysium and that we have been so fortunate to touch so many lives over the years. It has been my honor to serve as a volunteer and member of the Host Committee because I see how this organization truly makes this world a better place.
Truro, MA
Located in the beautiful Cape Cod area, this nonprofit works to create an inclusive and supportive arts community. They offer workshops, performances, special events, and even short-term residencies for artists. You can learn more about all kinds of mediums like photography, printmaking, ceramics, and more. They have classes for all ages and have such a welcoming atmosphere.
Last year I took a beginner's ceramics class as someone middle-aged with no art background and I have recently signed up for my fourth course! The location, facilities, fellow students, and instructors are all great. I have created many wonderful functional and artistic pieces and look forward to many more courses. A great community to help one learn and grow as an artist at any stage or age! Thank you Truro Center for the Arts at Castle Hill.
Houston, TX
A classically trained company with a diverse repertory whose range includes the classics as well as contemporary works, the Houston Ballet seeks to inspire a lasting love and appreciation for dance through artistic excellence, exhilarating performances, innovative choreography, and superb educational programs.
I am a middle school special education teacher. I took my 10 students to a Houston Ballet Studio Series performance featuring Young Person's Guide to the Orchestra two weeks ago. It was FABULOUS! Our class loved the show and we're very grateful for the opportunity to watch such an amazing performance from incredibly talented and hardworking dancers. We also appreciate the wonderful Houston Ballet Foundation staff that greeted us — especially Lauren Anderson, who made our students with special needs feel very comfortable in a new environment. She is great! We sincerely thank Houston Ballet Foundation for making it possible for our community and most especially for students with special needs experience the beauty of arts. Our students' first experience with Houston Ballet was very positive and is something they still talk and get excited about. Thank You!
Red Lion, PA
This nonprofit was established in 2007 with the goal of keeping the tradition of Native American culture alive in their community. It promotes the culture by giving people a place to showcase drumming, song, dance, storytelling, and more. Their annual large one-day powwow brings in as many as 500 dancers, multiple vendors, and about 2,000 attendees. It is an incredible way for people to learn more about the Native American culture and come together to celebrate and continue the traditions.
The Lawilowan powwow is such an amazing way for anyone who is interested in Native culture to enjoy. Not only are newcomers welcomed, they are invited to participate in the dancing, the shopping, and of course not to forget the eating! It is a great powwow to learn many things from Native history, culture, religion, and even the occasional falconry program (which was new this year). I enjoy teaching my children by letting them explore and ask questions. Everyone is always so nice and willing to take time to answer those questions. Arvil is a fantastic host who is mingling and making sure everything is running smoothly. I enjoy the Lawilowan powwows tremendously. Seeing familiar faces every year and watching new faces while their hearts are transformed by the beat of the drum. What powerful medicine.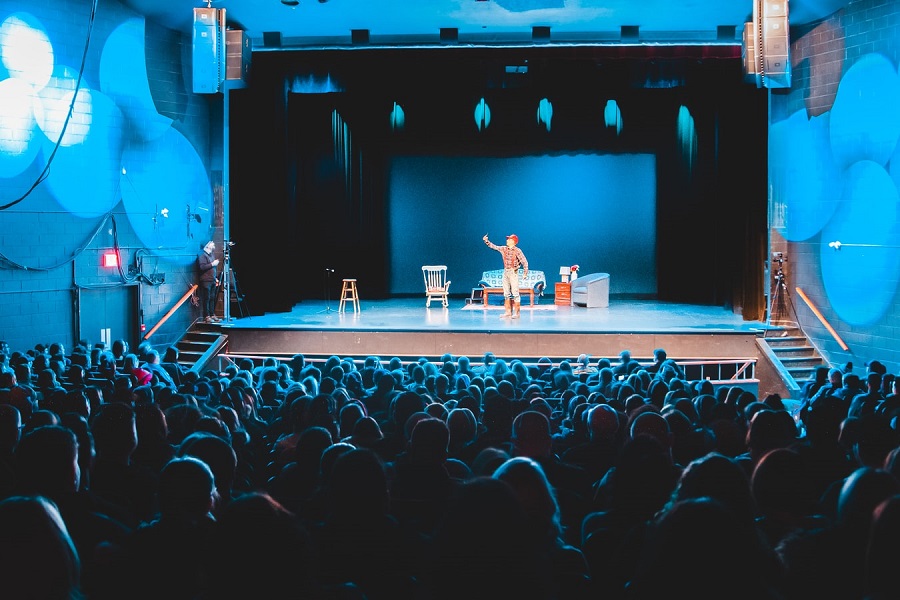 Lutherville, MD
Arts on Stage is dedicated to bringing live theater into the lives of as many children as possible. They work to include a diverse array of plays, music, dance, and storytelling. Each show is accompanied by a study guide to really dive into each presentation with classes and students. It is a great way to introduce different stories to children from kindergarten to high school. One of the shows in the upcoming season is Cirque Zuma Zuma, which is an African-style Cirque du Soleil pictured below.
As a homeschooling mother I absolutely love Arts on Stage! Their programming is diverse. We've seen comedic family plays, historical plays, African acrobats, and Native American dancers! I appreciate that they have an affordable way to engage the community in a wide variety of performance arts! Keep up the GREAT work!
Albuquerque, N.M.
This nonprofit works to inspire and unite people through dance and a creative space for the arts. With classes and workshops for everyone in the community, it is able to introduce many people to different international dances and movements. A unique program they offer is called Movement + Mentorship = Metamorphosis and it uses dance to work with incarcerated and paroling youth and young adults. Keshet also does outreach and provides classes for the homeless children in the community. Reaching as many people as it can, Keshet is doing incredible work for Albuquerque.
Keshet has been an amazing space for my daughter, who danced at Keshet for nine years. She graduated from their pre-professional program in May 2018. At Keshet, my daughter blossomed into a beautiful ballerina who is now a double majoring in dance and biology at college. Keshet sponsored a scholarship for my daughter for all nine years, without which she would never have had the chance to dance under the teachings of the best instructors in the Southwest. We knew her training was the best because in the summer of 2017 she got a chance to dance at American Ballet Theatre in NYC in their collegiate program for one month — only 120 dancers were selected. My daughter danced with the best young ballerinas from around the world. Keshet helped her honor a dream. Amazing and beautiful. We can never thank Keshet and the teaching staff enough!
These nonprofits work tirelessly to continue to introduce the arts to as many people as possible, which is so beneficial to the communities they are in. Consider supporting an organization that keeps the humanities alive. Especially in this time of stay-at-home orders, we need art to keep us inspired.