Act Now! Your Opinion Can Shape Corporate Giving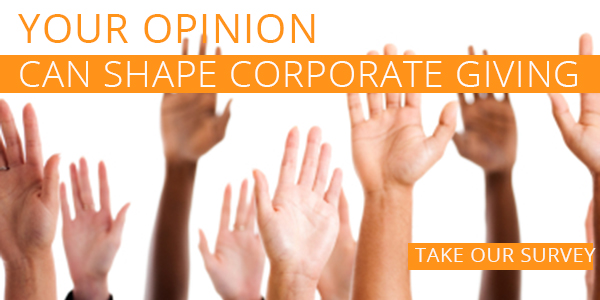 GreatNonprofits, in collaboration with America's Charities, invites you to participate in the Snapshot 2014 survey. Your participation in this survey will provide valuable insights into how nonprofits work with companies and their employees to build strong partnerships, and how nonprofits demonstrate impact from the contributions they receive.
Your input is vital to Snapshot 2014.  The findings will be published by America's Charities and shared with corporate funders in April 2014.  We will also provide you with a copy of the report.  To participate in this short, 15-minute survey, click this link: https://www.surveymonkey.com/s/0114GNP
Please complete the survey by February 7, 2014.  Your responses will be kept anonymous and will only be used in an aggregated format.  Thank you for your help and contribution to this important topic.