Support Veterans by Working with These Nonprofits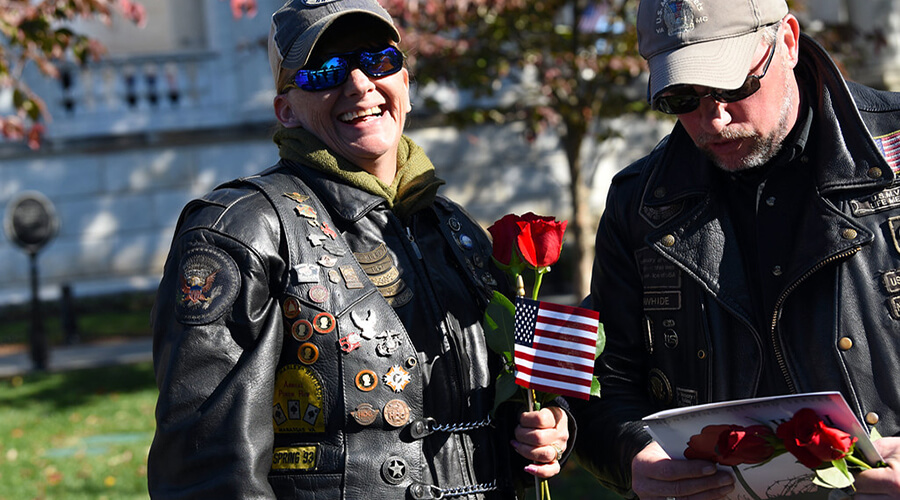 There are many excellent reasons to support veterans. Veterans and their families sacrifice a lot while devoting their lives to keep the country safe. Many veterans injured in duty, have extra struggles to worry about when returning to civilian life. Others have protected our freedom and the ideals we hold close to our hearts.
Many organizations offer support for veterans. The top-rated nonprofits below do exactly that but in many different ways. If you are someone who wants to jump in and do more for those who have done so much for the country, these organizations offer an excellent place to start.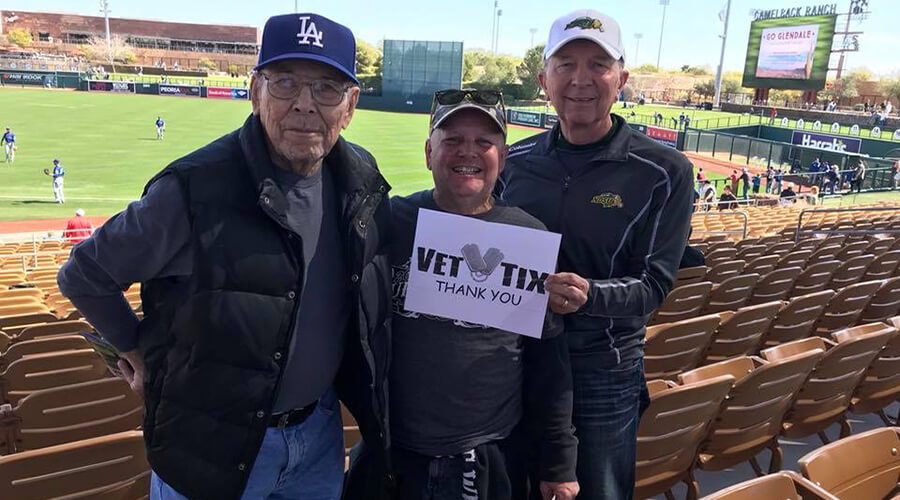 Veteran Tickets Foundation
Based in Tempe, Arizona, the Veteran Tickets Foundation offers a very special service to veterans across the country. The focus of the group is on veterans, families of those who were killed in action, and first responders and military members currently serving the country. In an average year, the organization assists more than 200,000 people.
Wondering what the group does? The mission of the nonprofit is "creating memories and reintegration opportunities by giving something to those who gave." This is done by providing free tickets to concerts, sporting events, and family activities to veterans and serving military members. Throughout the organization's life, it has given away nearly eight million tickets.
Paperjam101 has experience with the nonprofit and said, "Thank you, Vet Tix, for allowing my husband to FINALLY see The Trans-Siberian Orchestra. He has been wanting to go for years but was deployed for the ones that were in our area when we could afford the tickets. He had a great time and it is a show he won't soon forget."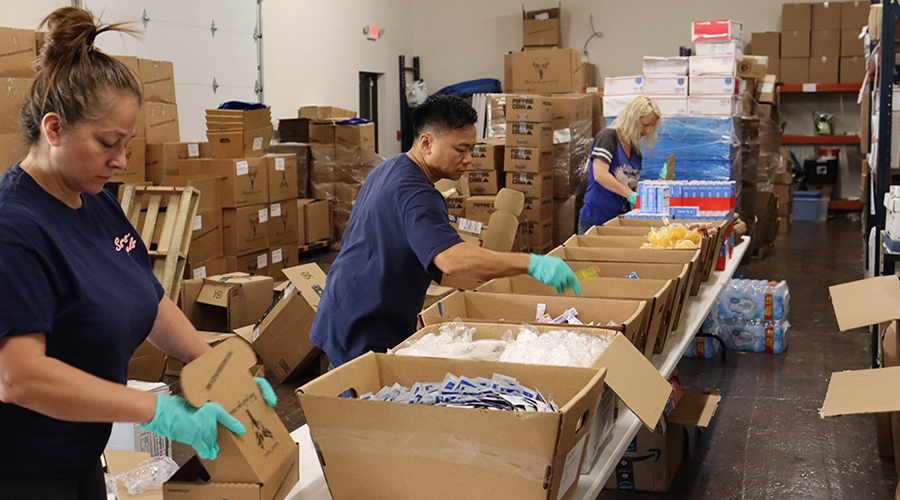 Soldiers' Angels
Another organization helping soldiers is Soldier's Angels out of San Antonio, Texas. The group was founded by the mother of soldiers and has assisted thousands of veterans, wounded soldiers, and their families in various ways. The nonprofit has more than 12 virtual teams that offer support to the veteran and military community.
The Angels send out letters and care packages, creating handmade items, and bake homemade treats for veterans and serving military members. Volunteers can "adopt" a soldier during deployment and send them letters and packages. The group also hosts Veterans Mobile Food Distributions in many cities to feed those in need.
One of the volunteers for the Angels said, "I've volunteered with Soldiers Angels for almost a decade. The money you spend goes directly to the soldiers you are supporting because you choose how you support other than a validation fee which is nominal. It is truly a charity that exists because of its volunteers."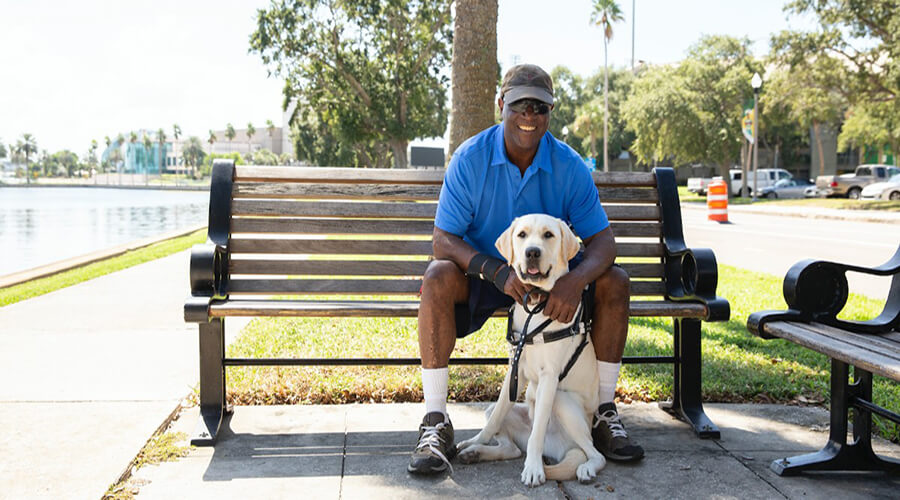 Southeastern Guide Dogs Inc
Southeastern Guide Dogs Inc is based in Palmetto, Florida, and serves veterans as well as others in need. The nonprofit helps support veterans by training service dogs for veterans with disabilities, people with visual impairments, and children who are facing significant challenges such as vision loss. In 2018, 49 guide dogs were provided to the visually impaired, and another 115 were places with veterans or in other careers.
One of the volunteers, Sallyberryman, said, "I recently started working at Southeastern Guide Dogs in the puppy kindergarten area and have been so impressed with this organization. What a wonderful group of staff members and volunteers; such a positive environment. Every day is enjoyable; I highly recommend this to anyone who wants to volunteer in an awesome setting, raising dogs to become future heroes."
The nonprofit practices selective breeding and offers expert training and conditioning. There is also on-campus training for the person who will be receiving the dog. Everything done by the organization is supported entirely by private donations as the group receives no government funding.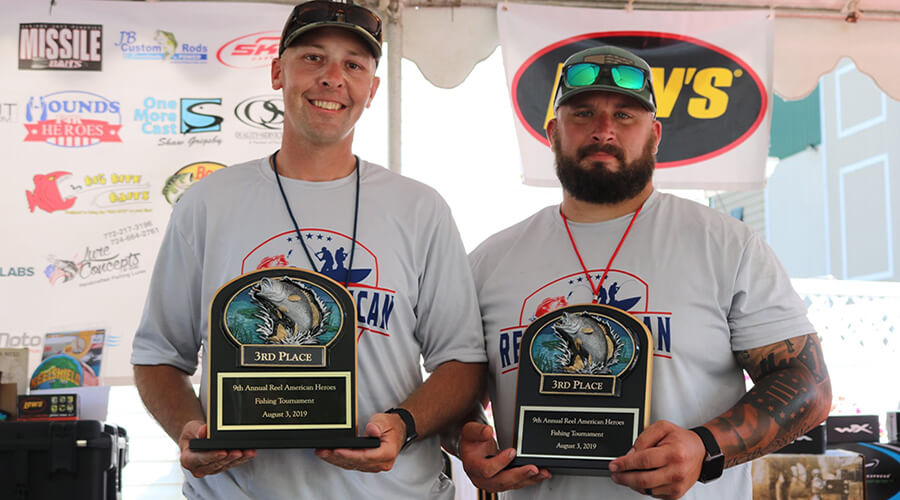 Reel American Heroes Foundation
Out of Woodbridge, Virginia, you can find the volunteer nonprofit Reel American Heroes Foundation. This group does work for wounded, combat, and disabled veterans, including airmen, sailors, and marines. Rather than providing items or animals for the veterans, this organization offers the chance to enjoy team bass fishing events.
Bruce30, a volunteer with Reel American Heroes, said, "I volunteer every year to help RAHF. While the foundation is 100% nonprofit, the rewards for the warriors (Heroes) and volunteers are priceless. While we volunteer to help give the Heroes a day of therapy through fishing, they touch our lives far more."
This nonprofit works in tandem with military bases and military hospitals to offer a unique recreational opportunity to wounded veterans. The group has assisted more than 800 people through their programs, which often provide excellent benefits to participants.
There's nothing like giving back to people who have provided a service to you. That's precisely what you're doing when you work with a nonprofit that helps support veterans. Even if none of these organizations are in your area, there are bound to be others that are.