Tapping Into Corporate Giving

The World Of Corporate Giving Has Changed
Did you know that:
Less than 6% of the $320 Billion that is donated annually to North American charities is done online.

Less than 5% of that amount comes from corporations.

70% of employees are not engaged in their jobs – and 25% are actively disengaged.
These are all statistics that Benevity, a software social enterprise that helps companies engage their customers and employees through giving back, hopes to change.  And they highlight issues that corporate social good efforts, like employee giving and volunteering programs, are evolving to address. "Doing well by doing" good is more than just a tagline; it's a business imperative. The good news is that an increasing number of companies are doing more – they're part of a significant shift towards integrating support for causes into their operations.  
The Focus of Workplace Giving Has Shifted to Engagement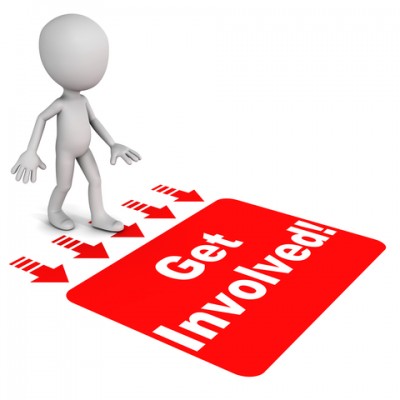 Employees care deeply about giving back, and their expectations of companies are greater than ever. People overwhelmingly want companies to give back and support causes: 90% of Americans expect companies to support important issues, and only 7% believe that corporations should only worry about the bottom line.
To better address the increasing expectations of employees that their employers' help them support causes that they care about and to tap into peoples' passion for causes to create stronger connections, companies are shifting the focus of their workplace giving programs from pure fundraising to engagement.
When the goal is engagement, workplace giving looks a little different than traditional workplace giving initiatives from yester-year.  Programs are successful when they're built around choices (who, where and how to give), provide year-round opportunities to give, harness corporate matching budgets, introduce new ways to get people involved and interacting to support causes and reduce unnecessary administrative and transactional costs. The result is programs with higher participation rates, greater engagement, lower administrative and transactional costs and, ultimately, greater impacts – for companies, the causes their programs support, and the world as a whole.
How You Can Tap In To Corporate Giving – Meet Benevity and the Benevity Causes Portal
Benevity helps companies and charities focus on what matters – programs, mission and making an impact. By providing simple, empowering ways to donate online, we help companies engage more of their customers and employees through giving back. Benevity's clients, which include some of the most well-known brands and businesses in the world, use its technology to power engaging giving programs, enable real-time matching offers, give 'dollars for doers' volunteering rewards, and garner support for corporate causes through featured campaigns.
In turn, this same platform  makes it easier and more cost effective for nonprofits to get funds by taking care of the receipt issuing and other processing transactions for the nonprofit and by connecting nonprofits directly with people who care about their causes.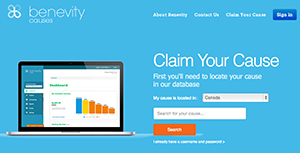 The Benevity Causes Portal is the nonprofit side of the Benevity platform, where nonprofits that are registered charities can provide Benevity corporate clients and their users with up-to-date information about their nonprofit efforts and programs.  In addition, nonprofits can access reporting on donations.  Getting started is simple: just visit causes.benevity.org and follow the steps to get started and tap into the new world of corporate giving.
Excited to Work Together
At Benevity we're excited about the changes happening in Workplace Giving. We're excited that a rapidly growing number of companies want to create engaging giving programs that connect with people and Do More Good. And we're excited about working with causes like those nonprofits on GreatNonprofits.org to change the landscape for the better.  It is our goal to help you achieve your social mission by making it easier for you to receive more funds more efficiently.