To Engage and Retain Millennials, Think Beyond Done-in-a-Day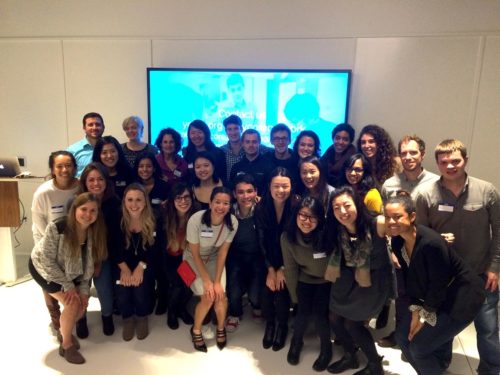 When I graduated from college, I wanted to get deeply involved with a community-based organization, and knew from my internships that nonprofits had an interest in reaching my generation. But, I didn't know where to start looking, how to pitch my skills, or how to communicate my willingness to commit more than a day of volunteering. I've spoken to numerous millennials who have had my same experience—and nonprofits who are eager to reach them. Yet, engaging millennials involves a little more than just using social media, as so many blogs recommend. Although millennials attach greater importance to social good than previous generations, the data shows them falling behind in nonprofit engagement. In 2014, 26% fewer millennials volunteered than Gen X, and gave 20% fewer median hours. As most millennials are still discovering their philanthropic passions, this is the best time for nonprofits to share the value and impact of their work to engage millennials for years to come.

YCore is invested in finding out how. Our social impact fellowship that transforms millennials into impactful, lifelong volunteers, donors, and advocates for our community. Over four-month fellowship cycles, YCore connects young professionals with local nonprofits to build capacity; offers workshops on topics ranging from design thinking to fundraising; and hosts speaker events to share the breadth of impact opportunities with the public. I'd like to share three factors that work to attract and retain millennials: reframing impact; connecting to people in your organization; and recognizing that commitments are about priorities, not time.

Reframe Impact
Millennials are obsessed with making an impact. Unfortunately, few realize that nonprofit impact is not as easily measurable as the clicks, taps, and views of the tech companies they work for, nor the reach and scale of Facebook or Google. We encourage our partner nonprofits to reframe the conversation around the outcomes they strive for and their capacity for measurement. In our first data project, four YCore fellows are developing a process to facilitate faster, more accurate job matching for our partner's alumni. We initially expected to be defining metrics and building charts. Yet, empowering our partner to increase post-program success for real people, long term, is a unique chance to accelerate key outcomes, even if the measureable impact is further away. The guidance our partner provided us through their honesty, candid conversations, and willingness to answer our questions was invaluable in this process.
Connect to People
YCore takes a human-centered design approach to our capacity-building projects. We begin every project with stakeholder interviews to help fellows empathize with and understand the people who work for, or benefit from, our partner nonprofits. Although it requires investment from partners, it's a crucial for two reasons.

One, fellows need to set aside their own assumptions to understand a partner's true needs. Two, it's a chance for fellows to connect to an organization's larger story and start to articulate, in their own terms, why an organization's work matters. Fellows who miss these interviews find it difficult to stay motivated or understand the impact of their capacity building. Those who dive into the exercise have important context and powerful stories that shape their philanthropy, volunteering, and advocacy going forward. For example, one of our first projects involved needfinding and program design for Able Works' women's program participants to access the Silicon Valley economy. Had we used our instinct, we might have taught workshops on Microsoft Office. Instead, by interviewing program participants and Able Works' staff, we encountered significant opportunities to identify and gain confidence describing personal strengths, among other topics.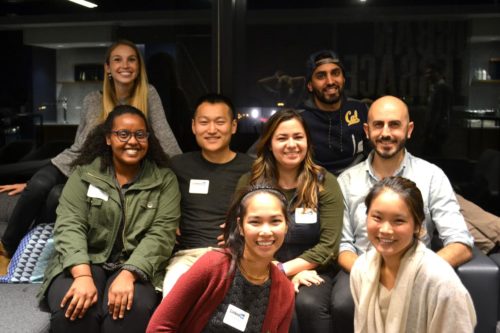 Commitments Are About Priorities, Not Time
We ask YCore fellows to commit significant time over several months. Yet, we typically only have space for one third of applicants in each fellowship cycle. While giving back is a motivator for millennials to volunteer, it's not enough to retain them. According to the Millennial Impact Report, 47% of millennials prefer ongoing projects to one-off engagements, and 72% want to join a nonprofit young professional program to gain skills and broaden their network. We take this desire beyond significant involvement with an organization by including hands-on learning and networking opportunities on topics ranging from design thinking to impact investing and fundraising. Thus, the value that fellows consistently describe is about skill-building, resume-boosting and connecting to a community of like-minded people—areas in which millennials are eager to grow. Specifically, our fellows have appreciated chances to dive into project management, partnership development, stakeholder interviewing, Salesforce databases, and design thinking. We see the fellowship as just one step in a path toward greater effectiveness and leadership in their philanthropy.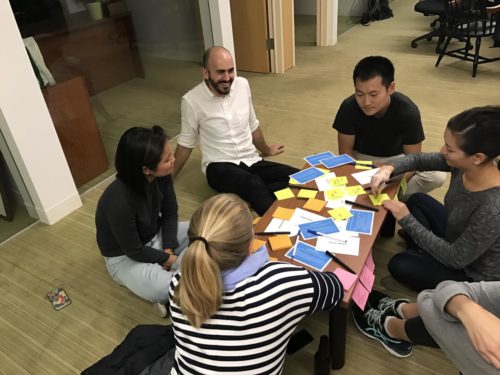 Next time you're thinking about engaging millennials with your organization, think beyond the lowest-commitment, drop-in volunteer engagement.
Offer volunteers a more significant piece of work

Make sure volunteers understand the project's value

Clarify both the project scope and the volunteer's commitment

Offer chances to connect with your organization's staff and clients
We realize this may take extra time, but millennials want to help, and they have decades ahead of them to become your biggest and most important donors and advocates. Through YCore, we've seen incredible success engaging a generation with a reputation for being flaky and busy. With the right formula, millennials might be your best, untapped volunteer base yet.
Kana Hammon is the co-founder and executive director of YCore, a nonprofit reimagining philanthropy and community impact for the next generation. YCore connects millennial young professionals to local nonprofits through capacity-building projects, workshops, and a strong community over a four-month period outside of work. Learn more at http://ycore.org.