Top 10 Habits of Happy People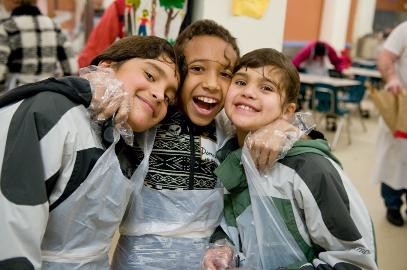 Are you making a New Year's Resolution to be happier and healthier this year? We've got some tips for you to make 2013 your most successful year yet.
Be Grateful
As the new year begins, surround yourself with the things in your life that make you happy: friends, family, pets. Think about what you are grateful to have, rather than what you don't have. Also, be sure to show gratitude to others; has your staff been working overtime? Studies show that showing gratitude to your employees can improve work performance.
Take Time for Yourself
Don't let your hectic schedule get in the way of taking a little time for you. Take a break. What would you do with some more 'you' time? Spend time with your kids, maybe volunteering?
Turn off the TV
A study from the University of Maryland correlates TV watching with lower levels of happiness. So turn off the tube and get out there! Take a walk in the park, read a book or try something new. If you watched one less hour of TV a day, what could you accomplish?
Be a Do-Gooder
And bring out the good in other people by helping out! The benefits of volunteering are endless: Make friends, learn new skills, expand your resume, teach values to your kids, strengthen your sense of community… What else? Tell us in the comments!
Find a new way to volunteer this year near you: Think about what interests you and how you can help, then browse through our top issues to find charities making a difference.
Make New Friends
Meet other do-gooders. Meeting new friends while volunteering can expand your social or professional network. And of course, it's fun!
Don't wait for the right moment
There's no time like the present to jump in and volunteer. Your local nonprofits always need your help! Find a charity near you.
Donate What you Can
Studies show that giving to others makes us happy. Can't make the financial commitment? Give your time or expertise. Or donate goods that you no longer use: clothes, food, school supplies, etc.
Keep an Open Mind
Try something new this year! Trying new things makes us happy.
Be Kind
It turns out that being kind is good for you. In fact, some people even think that the survival of a species depends on it!
Keep Learning
Want to learn a new skill, or teach your kids one, but don't know where to start? Browse opportunities with local arts nonprofits. Need career help? Browse job training nonprofits near you.