Top 10 Volunteer Opportunities in Chicago in 2019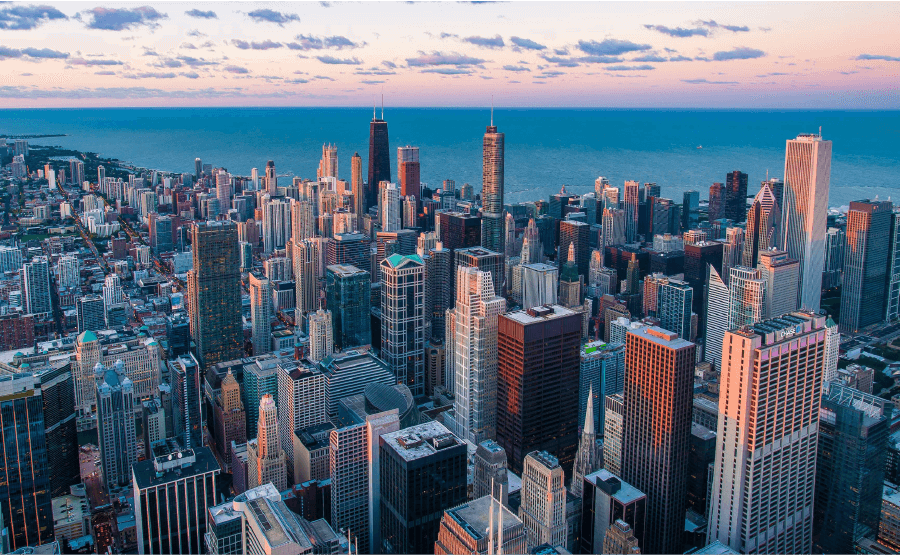 Want to volunteer or intern at a great Chicago non-profit? Whether you're new to Chicago and want to learn about the city's charities, trying to change up your routine with some local charity work, or just want to volunteer or intern at a neighborhood non-profit, everyone knows that the best way to find the right place for you is from the people who've been there!
Here's a list of volunteers' and interns' favorite Chicago charities. Every non-profit on this list has earned an overall score of 4 or greater out of 5 on GreatNonprofits.org. If your favorite Chicago non-profit or volunteer gig is missing, find it on GreatNonprofits.org, write a positive review, and show your co-volunteers how to start adding reviews and get it on the list!
"Operation ASHA is a rare combination of innovative, cost-effective, and truly patient-centered. I'm excited to see the immense impact that this organization can have on these devastating diseases and needless suffering, as Operation ASHA and its impact continue to grow." – Ethel Y.
"… The people at this organization not only saved my life, they helped me to start living again. There was a time when I didn't want my future. Thanks to those at SSN, I am happy again, and I can't wait to see what the future will bring. The staff and volunteers were kind, compassionate, and honest. They helped me find the path that was best for me and my family.
I started out receiving help from SSN, but today I volunteer as a facilitator for a support group. I am so glad to be able to help this organization continue to help others in need." – Dawn
"CCH is a voice and vehicle to end homeless in our city. My time with the organization has made me a better and more compassionate advocate." – Aja F.
"Woman Made Gallery has offered me the opportunity to see interesting juried exhibits; the opportunity to show my work in members' shows; small group discussions among artists sharing their thoughts on art. It is a welcoming, stimulating, and inviting environment." – Painter 2
"The Center for Global Initiatives takes likeminded individuals from various fields and brings them together for one purpose – improving the healthcare of the world." – Ari Kaplan
"This is a great organization. They do get changes for better animal welfare especially for lab animals. Lab animals live their lives in misery only to be tortured for mad science by mad scientist. United we stand for the voiceless, the animals" – RB
"Dreams for Kids' focus on empowerment is amazing, the ability to teach youth to promote change and overcome hardships and disability is an astounding and important goal. Dreams for Kids truly empowers the youth that it touches." – kar26@unh.edu
"I have volunteered for AFAM for many years and each years things in this organization gets better. This organization searches and find ways to better the lives of young moms such as myself. There is no other program like AFAM! Also, Lillian goes above and beyond to help young mothers exceed in life. She works extremely hard to find resources, scholarship, grants, housing and many other things so young women can be successful. She very dedicated to her organization which I love about her. Being apart of AFAM as a helping hand is one of the best decisions I ever made. I see great opportunity and success for AFAM in the future!" – Kayy Straughter
"… If you want to volunteer, they have many things for you to do so that no matter what you are capable of, you can feel useful and appreciated. Every member of that group is like a super pleasant ambassador into the one side of your lung cancer journey that doesn't cause emotional or physical pain. The support is unending and full of true friendship from volunteers and paid staff alike. I am so blessed to have found them 5 years ago." – Mary 2016
"American Blues Theater creates art with heart! This is an organization that cares about its employees and does great work in the community." – Elyse D.