Top 10 Volunteer Opportunities in Minneapolis in 2019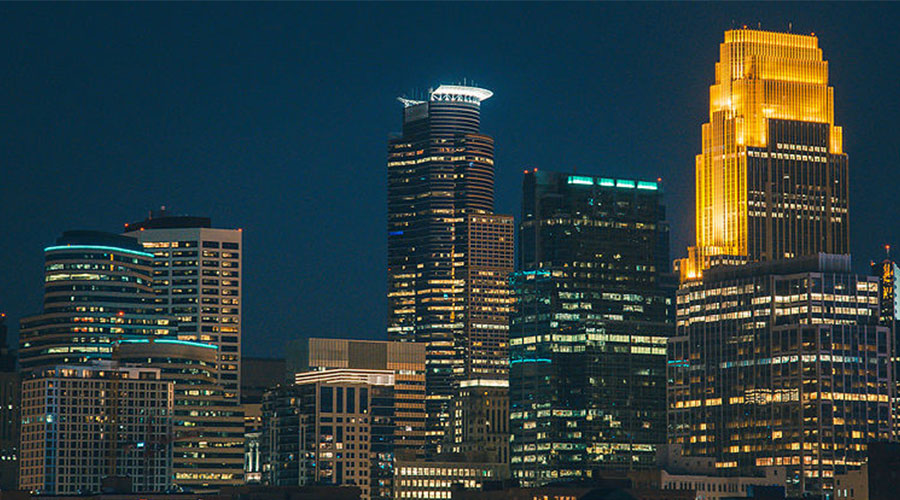 Want to volunteer or intern at a great Minneapolis nonprofit? Whether you're new to the city and want to learn about its charities, trying to change up your routine with some local charity work, or just want to volunteer or intern at a neighborhood nonprofit, everyone knows that the best way to find the right place for you is from the people who've been there!
Here's a list of volunteers' and interns' favorite Minneapolis charities. Every nonprofit on this list has earned an overall score of 4 or greater out of 5 on GreatNonprofits.org. If your favorite Minneapolis nonprofit or volunteer gig is missing, find it on GreatNonprofits.org, write a positive review, and show your co-volunteers how to start adding reviews and get it on the list!
"Washburn Center for Children works hard to incorporate healthy lifestyles for the children who attend its services. Employees are always looking for better ways in which they can educate themselves about their surroundings and the children's lives in order to be able to help them appropriately." –Bfabry
"Over the past couple of years I've been blessed to work with this wonderful organization. I have had the opportunity to personally witness the sustainable and life-giving work that they do in Haiti. Their programs help educate, employ, and care for the people of Haiti in a manner that is sustainable and dignified. Their support goes beyond the physical needs to the spiritual. This is evident when you look upon the faces of the people they help care for, all the while doing their work with great courage, humbleness, and joy. Working with Mission Haiti has given me great hope!" –Ell P.
"I love everything about the Loft, from the building to the classes to the readings and events! I started taking classes there about seven years ago, and now I volunteer for a reading series. There's a home for every writer here." –hmbouwman
"Having the opportunity to share experiences with Longonot I found out how much a person would be willing to sacrifice in order to improve other's lives. This is the idea of this organization — committed, passionate, and full of teachings and love to give to. Great job and amazing projects." –Ancubial
"I understand that Rakhma means 'unconditional love' and that is what mom and we all felt since the moment she moved there. They had never known the person who we all knew and remembered, but they loved and accepted her anyway and knew her heart, the kind and loving essence that we all knew to be her. We can't thank her caregivers enough for the love and gentle care you gave her. It allowed me to again be her daughter for her final two years and reestablish that bond." –Lynae Berge W.
"Huge Improv is a great nonprofit theater in Minneapolis. They have opened the door for so many improv performers. Personally for me, they have allowed me to have a space to explore, practice, and perform. I have taken classes from them that have really helped me grow as a performer. There was a woman in one of my classes who was taking the class so she could be a better manager at her store. That is why I love improv so much, because you can use the skills you learn as a performer to better your life off the stage." –Casey H.
"I've enjoyed my experience volunteering at Open Arms so much I recommend it to everyone! The staff and clients are wonderfully friendly and diverse. The organization beautifully balances efficient production and delivery with tailored meals to each client based on their interests, culture, and health needs. And I am delightfully appreciated each time I step in the door, which means a lot considering I am unable to financially contribute to this well-deserving outfit. I am thrilled to be a part of Open Arms of Minnesota and the innovative ways they serve the community and promote a healthy environment for all residents." –Lallers25
"No matter what happens the rest of the week, I know that when I head to an Urban Homeworks work site on a Saturday morning, it will be a good day. I was fortunate to see the evolution of a property that seemed like it was barely habitable to a wonderful, multifamily dwelling that was getting comments from neighbors and passersby on what an amazing transformation took place after Urban Homeworks acquired the property. God bless!" –Mustangdave
"The National Association for the Education of Homeless Children and Youth is an outstanding nonprofit agency that conducts important work. The agency's ongoing work includes ensuring that the educational rights of homeless children and youth are known and protected. They also administer the LeTendre Education Fund, which provides scholarships for higher education for homeless or formerly homeless youth. I have no doubt that, were it not for NAEHCY's important work in shaping and supporting the national dialogue in this area, the field of homeless education would not have progressed to its current position, providing vital support to vulnerable students." –Christina
"Project Healthy Smile is really fun to help out, because it never feels like work or a chore. They always have great events that are not your standard fundraisers. I was a bartender at a fashion show fundraising event and got to wear a wig with a fake mustache. PHS is very good about raising awareness without being pushy and keeping things lighthearted." –bmxjay