Top 10 Volunteer Opportunities in Oakland in 2019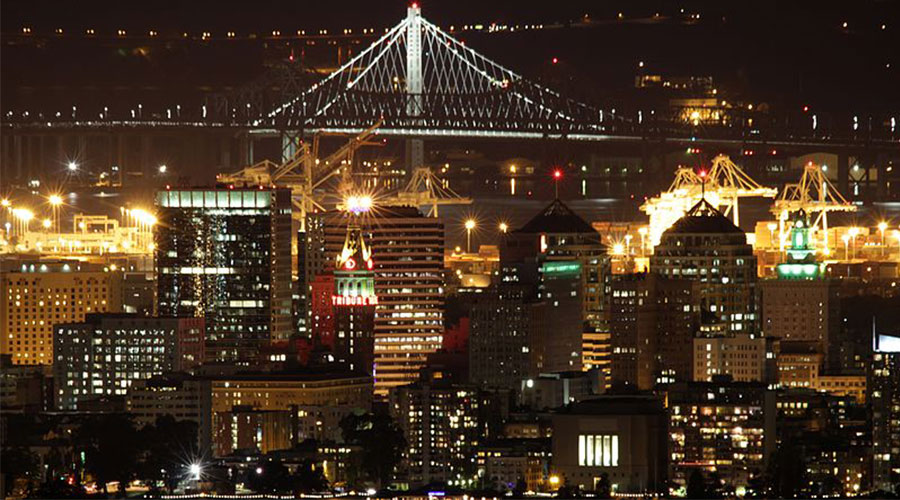 Want to volunteer or intern at a great Oakland nonprofit? Whether you're new to Oakland and want to learn about the city's charities, trying to change up your routine with some local charity work, or just want to volunteer or intern at a neighborhood nonprofit, everyone knows that the best way to find the right place for you is from the people who've been there!
Here's a list of volunteers' and interns' favorite Oakland charities. Every nonprofit on this list has earned an overall score of 4 or greater out of 5 on GreatNonprofits.org. If your favorite Oakland nonprofit or volunteer gig is missing, find it on GreatNonprofits.org, write a positive review, and show your co-volunteers how to start adding reviews and get it on the list!
"FSD's staff in the field and at HQ care deeply about all the projects they are working on. They devote their time and energy to make sure each project is being performed properly, and that the communities are being respected and are getting something that will be useful in the long term. Their goal is to provide enough help to start a project that will later on be able to sustain itself, making any aid organization not necessary and the community independent, something that all nonprofits should strive to do." –Kjh28
"My team and I have seen the impact that Playworks has on our local community. We have volunteered at recess and youth sporting events and through these experiences it was evident how much of a positive impact these programs have on the children they serve. We have even conducted a playground beautification and seeing the results has been so rewarding." –kbalesky
"A great group of people working to increase medical education and exchange above politics. Yes, the exchange trips are quite expensive, especially for independent researchers and scholars. However, the lectures were excellent, delivered by people whose devotion to health care is unmistakable, and the sites we visited were informative and diverse. The traveling MEDICC staff works tirelessly to bridge the experiences of both visitors and hosts. This was one of my most memorable trips ever." –plumatica
"I have been fortunate enough to witness firsthand the amazing affect this program has on children in the hospital. I have seen children who were initially withdrawn come out of their shell and flourish through dance and music. I have seen children who previously thought they couldn't do things based on their disabilities or being in a wheelchair be empowered by the modifications Dancin Power was able to make to allow them to move and groove. The children can laugh, smile, and get some exercise all at the same time. It's a great program that brings joy to so many hospitalized children and their families." –alexinacather
"This taught me all I know about what it takes to be a thoughtful, reflective, rigorous, and effective teacher. While the cause is difficult, it has a solid foundation and protocol to make sure that these students receive this instruction to achieve. Somehow this magical place also creates a community of love and respect I have yet to find elsewhere. Breakthrough deserves all the acclaim it is given." –Rachelren
"I have volunteered and given to the Freedom Story for 10 years, ever since I visited their resource center in Chiang Rai, Thailand. Since that time, I have watched this organization constantly learn, evolve, and share. Few NGOs achieve such incredible success in helping children (6–7 percent dropout rate vs. national average of 50 percent). The Freedom Story never rests on their success but is constantly adopting new and better practices in order to reach more at-risk children. The mostly Thai staff and director are highly educated, accomplished, and effective and I have shared their knowledge with other organizations in the U.S." –Bill S.3
"I am a clinician with Solano County mental health. I have worked very closely with Seneca staff on several of my cases. My experience with them has always been pleasant, they have always been professional and extremely helpful. They provide a great service as they reach out to families and children in providing them with hope and leading them toward the path of recovery." –Anushua
"I am proud to volunteer with FVAP. The dedication and skill of the small but mighty staff is truly awe-inspiring. This is the only nonprofit of its kind in California dedicated to ensuring that wrongly decided cases in a trial court do not leave domestic violence survivors without recourse and the protection they are entitled to under the law." –Susan T.
"I have been working with Oakland Youth Chorus for a few months now and they are amazing! Sid, Keri, and the rest of the crew are outstanding, dedicated, and beyond knowledgeable. From giving out information to performances, this group never lets me down and is my go-to for all of my organization's events! Please support OYC in any way that you can. :)" –pray4oakland
"Having volunteered at numerous LCC events in the past few years I've come to appreciate LCC's focus on not just the emotionally troubled youth but also the family. The organization recognizes that the children needs both a nurturing school environment and a nurturing home to thrive and succeed. Most of all, I've witnessed the care, compassion, and wholehearted dedication of the staff toward their mission." –Shyam P.