Top 10 Volunteer Opportunities in Philadelphia in 2019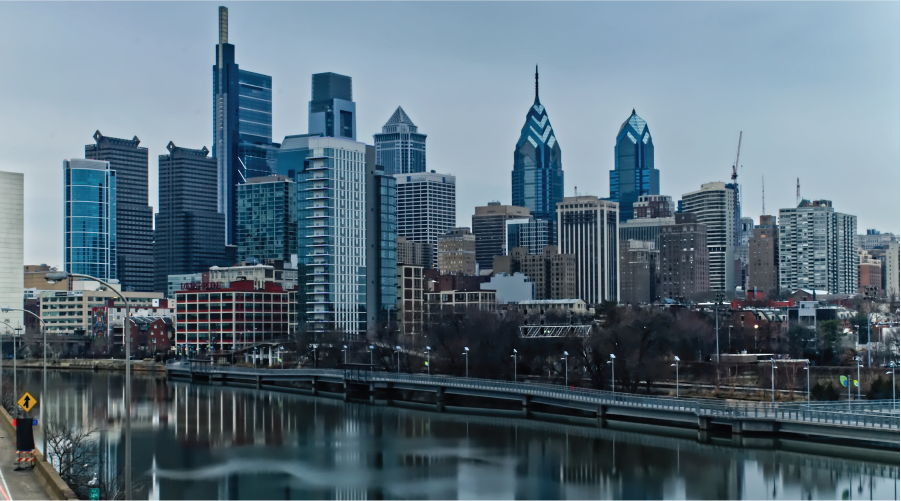 Want to volunteer or intern at a great Philadelphia nonprofit? Whether you're new to the city and want to learn about its charities, trying to change up your routine with some local charity work, or just want to volunteer or intern at a neighborhood nonprofit, everyone knows that the best way to find the right place for you is to hear from the people who've been there!
Here's a list of volunteers' and interns' favorite Philadelphia charities. Every nonprofit on this list has earned an overall score of 4 or greater out of 5 on GreatNonprofits.org. If your favorite Philadelphia nonprofit or volunteer gig is missing, find it on GreatNonprofits.org, write a positive review, and show your co-volunteers how to start adding reviews and get it on the list!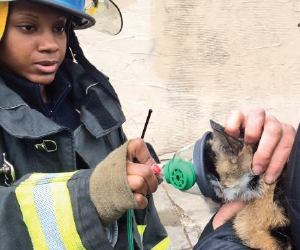 "Without this organization, there would be countless families who felt they had no other option but to give up their family pet after already losing everything else.
Red Paw truly provides a shimmer of hope in the lives of families who have just suffered a disaster. As a caseworker, dispatcher, and volunteer coordinator for Red Paw, I see firsthand the families that Red Paw helps keep together, and the lengths they go to in order to make it possible." –Shortlis
"As an older African American and a child of the '60s, African American history has been crucial in formalizing my worldview. These performances are factual, informative, and extremely interesting. I watched the younger people in the audience, to get a sense of the impact of Mr. Kenya's portrayal of Omar Ibn Said would have on them. The children appeared fascinated by the dramatic acting of Mr. Kenya, and at the conclusion asked some very good questions.
As a social worker in the Philadelphia area, I understand how impressionable young minds are. In today's climate of rapid-fire news ('if it bleeds, it leads' mentality), sitcoms, and sports-dominated entertainment, our children are left lacking true intellectual stimulation. I commend Mr. Kenya for his vision! Thank you." –Roland Sharpe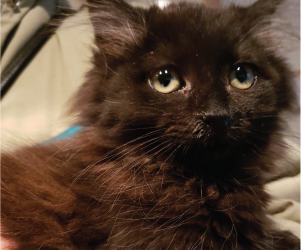 I volunteer, foster, and have adopted from NAR. All the animals (cats and dogs) are cared for to the highest standard I've ever experienced. Foster homes are encouraged to keep in touch with adopters and adopters are encouraged to keep in touch via e-mail and social media.
As a foster home, it's great to see a pet you fostered grow up in a loving home. As an adopter, I know the animals have received proper vet care and socialized in foster homes. And as a volunteer, I know we have a great group of people who care for the cats, interact with them, and help promote our animals. I'm proud to be part of this organization and hope we can continue our mission for many years to come." –Debbie U.
"I have been working with the West Park Cultural Center for more than five years. I really enjoy it. I dedicate my time and skills because this is an organization that truly cares about our kids. They do a great job of exposing our community youth to not only the arts, but different cultures as well. WPCC is family." –Niesha K.
"I first became involved in MSFC when I was a first-year medical student. I've always been pro-choice, but this organization really opened my eyes and helped me understand the core issues in reproductive health and women's rights to safe and healthy abortion care. The organization is truly selfless and works endlessly to educate the future physicians of America so they can advocate for their patients and provide necessary healthcare services in a safe and nonjudgmental environment." –BBPJ
"They don't offer charity so much as they show local and state governments how to find real economic solutions so they won't need charity—solutions that reduce taxes on homeowners, renters, and the most productive businesses, without losing revenue." –Dan_93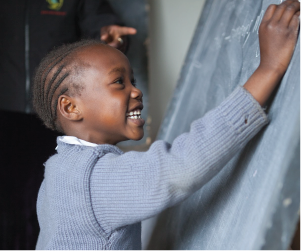 "I've always wanted to learn more about issues in the developing world, but I didn't have the money or resources to directly visit any place.
With Givology, I've gotten the chance to interact with founders of innovative and successful nonprofits, while also working on my own project to impact the organization uniquely." –Fan.Anjle
"My experience working with staff at Baabun Nasr has been delightful. Baabun Nasr truly stands by their mission, showing that helping meet the community's need is a priority to them. They make everyone comfortable as they walk through the doors—most of them already in distress. And when individuals leave, they leave with something they did not walk in with, even if it was something as small as a kind word." –Umm Layla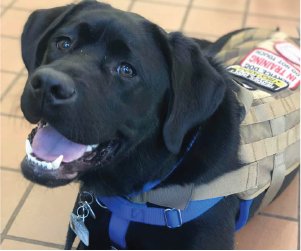 "Alpha Bravo Canine has enriched my life through the opportunity I have been given to raise a puppy for a veteran with combat-related injuries.
Alpha Bravo Canine is to be commended for the great work they do in preparing raisers to properly train the pup in their care to be ready for a veteran." –Marguerite Bock M.
"Great organization that helps veterans of all eras with a holistic approach to working their issues on a personal level." –Tim Deb