Top 9 Volunteer Opportunities in Portland in 2019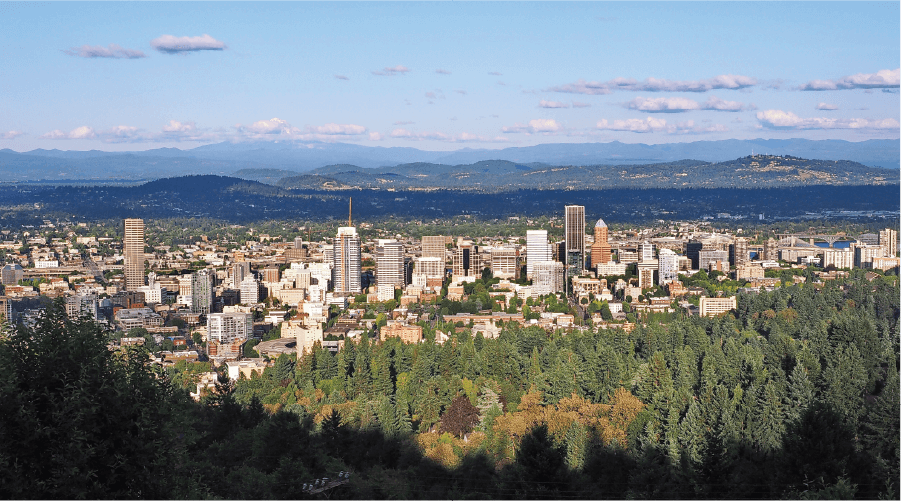 Want to volunteer or intern at a great Portland nonprofit? Whether you're new to the city and want to learn about its charities, trying to change up your routine with some local charity work, or just want to volunteer or intern at a neighborhood nonprofit, everyone knows that the best way to find the right place for you is from the people who've been there!
Here's a list of volunteers' and interns' favorite Portland charities. Every nonprofit on this list has earned an overall score of 4 or greater out of 5 on GreatNonprofits.org. If your favorite Portland nonprofit or volunteer gig is missing, find it on GreatNonprofits.org, write a positive review, and show your co-volunteers how to start adding reviews and get it on the list!

"Words cannot describe how amazing this organization is. Just a quick look on their website shows impressive numbers of sterilized dogs and cats (more than 300,000 now!), adoptions, sick animals rehabilitated back to health, and dogs rescued from the horrific dog meat trade. They have a platinum seal of approval from GuideStar, so you know they are using donations in the best possible way, but not only that, I have volunteered at their shelter and have seen their incredible work firsthand. Believe me, this place will astound you." –SH4296
"Unite Oregon is a gem of an organization that organizes and empowers immigrant and refugee communities, as well as communities of color, across the state. Without the great work that this organization has accomplished over the years, Oregon would certainly be a less just and welcoming place. I feel honored that I had the opportunity to work with and learn from the incredible people that drive Unite Oregon. During my time there, they trained amazing young leaders, helped defeat a hateful anti-immigrant ballot measure, combated racial profiling, and mobilized countless numbers of individuals in Oregon. Moreover, they taught me how, as a white woman, to understand my privilege and act as an effective ally so that those most impacted can lead. Now more than ever, the work of Unite Oregon is crucial to guiding our country in the right direction — away from divisiveness and hate, and toward a truly inclusive and fair society." –MargotK
"The Dreaming Zebra saw a need in my community, listened to this need, and zealously responded with generosity. By providing my classroom with art supplies, they have helped my students tremendously! My students are inpatients in a psychiatric hospital, mostly coming from low socioeconomic backgrounds. Art gives them an opportunity to express themselves and what they are going through, to heal, and to rediscover the love they have for life. The Dreaming Zebra is bringing hope and happiness to this disadvantaged population and helping so many children overcome their obstacles and connect to themselves. Thank you for your generous donation!" –estherk1
"I have had the opportunity of sponsoring a child and volunteering for Child Foundation for the past year. Working as a volunteer, I have become closer to the leading team and had the chance to work with all the dedicated and sincere members. Child Foundation is making a true difference not only for the future of each and every child that has been helped, but also for all the generations that follow them." –Katayoun
"I began volunteering for CCA two years ago. Everybody I have met in the organization is awesome and very passionate about helping kids with serious illnesses and their families as they go through a very difficult time in their lives. CCA provides the joy that shines through the darkness for these kids and families. I'm proud to be associated with them and encourage others to volunteer, as there are many different opportunities that fit everybody's schedule!" –Anav
"I served as the full-time program coordinator at Operation Nightwatch for one year and have since returned as a guest and volunteer. The kinship that is developed among people from so many walks of life through this organization and community is truly special. The community of Nightwatch — guest, volunteer, and staff alike — recognizes the need for acceptance and relationship, especially for folks on the margins of our society, to reach a place of healing. And organizationally, Nightwatch is run quite well, with great volunteer support." –Jeremy R. Marks
"I had the opportunity to volunteer at the 'spin your wheels' event. I thoroughly enjoyed meeting all of the families who were supported by this foundation. They were so happy and thankful to have access to the equipment their children so desperately needed. The kids were so excited to show off their 'wheels' and spin around Oaks Park. I look forward to volunteering with this foundation again! The work they do allows every child to be as independent as they can and supports these families where insurance companies don't." –Mrsvig
"Transition Projects does amazing work with all homeless people regardless of age, gender, length of time on the street, etc. I have been a volunteer team leader for eight years and I love it. To see the men's smiling faces while serving dinner and to see the faces light up when you talk to them and treat them like the human beings they are is an awesome feeling. It has helped so many in so many ways, big and small. They offer people a place to take a shower, wash their laundry, a computer room with volunteers to help with résumés and job searches all the way up to helping people find permanent housing. I really appreciate how much they work with our veterans too! Thank you for all you do!" –Lynn H.
"The Oregon Environmental Council has changed the landscape in our state, in terms of raising awareness about the urgency of dealing with climate change. Perhaps more importantly, they engage citizen participation in the legislative process, and were instrumental during the last session of the state legislature in getting a comprehensive clean fuels bill passed. I was able to participate in some of their demonstrations in our state capital of Salem, and it was uplifting to join with people in a wide range of ages who are deeply concerned about and committed to leaving the planet in good enough shape for future generations to be able to survive and thrive. I highly recommend the OEC without reservation!" –David Michael Smith