Top 10 Volunteer Opportunities in San Antonio in 2021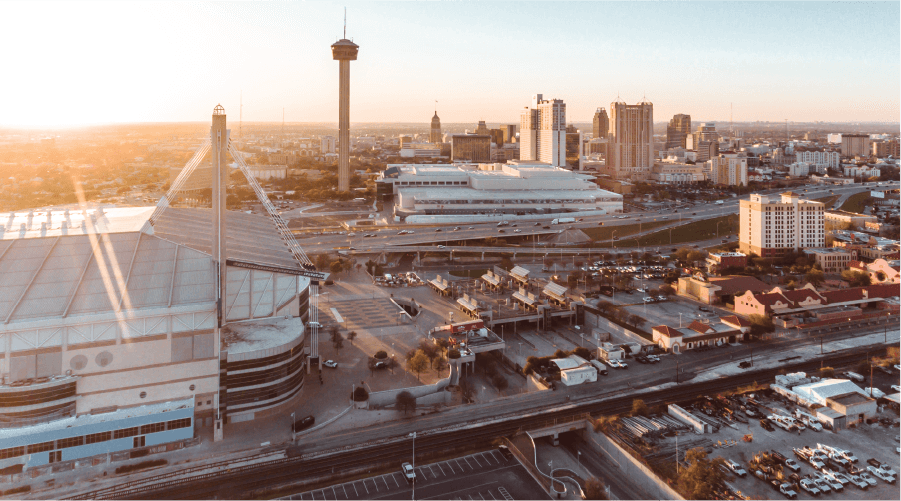 Want to volunteer or intern at a great San Antonio nonprofit? Whether you're new to this Texas city and want to learn about its charities, trying to change up your routine with some local charity work, or just want to work with a neighborhood nonprofit, everyone knows that the best way to find the right place for you is from the people who've been there!
Highly-Rated San Antonio Nonprofits
Here's a list of volunteers' and interns' favorite San Antonio charities. Every nonprofit on this list has earned an overall score of 4 or greater out of 5 on GreatNonprofits.org. If your favorite San Antonio nonprofit or volunteer gig is missing, find it on GreatNonprofits.org, write a positive review, and show your co-volunteers how to start adding reviews and get it on the list!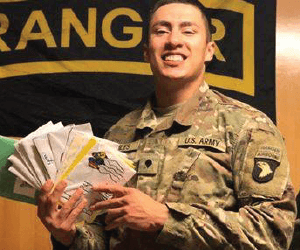 "I have been a volunteer for this wonderful organization since 2009. I have done several fundraisers, donation drives, and events.
Everywhere I go in my Soldiers' Angels shirt, I am stopped by a veteran and thanked for everything that we do. Soldiers' Angels is by far the greatest nonprofit for military that I know.
They go above and beyond for our veterans, active duty, and their families." –Crystal23
"For as long as I have known about the Green Beret Foundation I have seen a relentless effort to support our special forces soldiers as well as their families. The people at the GBF are some of the most professional and hardworking individuals I've had the honor of knowing and working with." –Shneej
"I've now been volunteering here for more than 13 years, and still feel it's the best decision I ever made! I love being around people who love animals as much as I do.
I come two to three mornings a week and there's never a dull moment. A busy place with lots of energy!
The staff members really appreciate us volunteers, too. It's such a good feeling to know we are making a difference in the lives of all the animals in our care." –Catsmeow1948
"Chromosome 18 is an amazing organization that continually works to improve the lives of its members. Chromosome 18 provides support networks, events, and resources to families affected by chromosome 18 conditions. They also support the only research center in the world dedicated to chromosome 18 conditions. I am incredibly proud to support this organization and love being able to help our families!" –Emi B.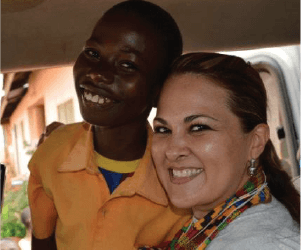 "I have seen firsthand how the Heart Smiles has positively impacted lives not only locally but also around the world.
This organization through the hands and hearts of its volunteers and selfless board members is an example to our society.
I gladly support the Heart Smiles and hope they get the recognition they deserve." –Michael107
"Guide Dogs of Texas is the most incredible organization with the most amazing people. As a puppy raiser I have had the blessing of working with this group and I have been blown away by their passion to help the community around them.
They don't just raise dogs to be Seeing Eye companions for visually impaired Texans, they make sure the dog's journey can positively impact as many people as possible. GDTX has never ceased to amaze me with their kindness and determination to give back to the community they love." –Lalexlsj11
"In a world where arguably our most precious and vulnerable citizens, the children of our communities, are sadly often forgotten or suffer unseen, Lili Kristan lives out a heart of compassion for these little ones who so need our help.
"I have been blessed to join other volunteers drawn together by Lili's infectious compassion for these precious kids. Drawn together to both gather shoebox gifts for the children as well as to wrap them, I saw people from all walks of life come together with Lili so that many kids that otherwise might be forgotten might have a truly merry Christmas—but above all, to know they are special and loved: by God and many others." –Van M.

"I have helped on a couple of events and left with tears of joy in my eyes. The first honoring 30 disabled heroes at a Clay Walker concert and another by honoring heroes' mothers/wives at a makeover event. I am a United Way giver at work and it is groups like this that makes one want to give." –LynnEric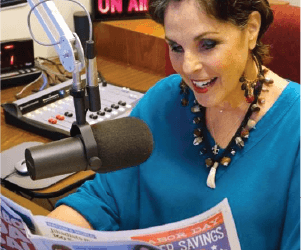 "OWL Radio serves the low-vision population of San Antonio. I help by reading the newspaper on the air.
We read everything—state, local, national, international, opinion columns, obits, advice columns, birthdays (of our listening audience), and horoscopes. What more could you ask for?" –Trudy752
"It has been very rewarding to volunteer with Faces of Child Abuse a few times. I admire the organization's passion to not only bring awareness to the community, but educate and aid the community as well. Faces of Child Abuse strives for prevention!" –Bmolina
You can find more top San Antonio nonprofit organizations by browsing our San Antonio city page.